09:14 AM EDT 07/10/2016
Gary Coleman
Credit:

Gregg DeGuire/Wireimage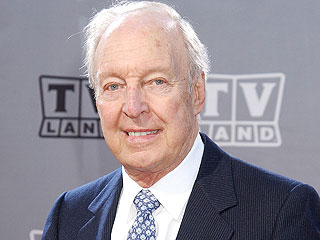 Originally posted 01/16/2013 02:05PM
Conrad Bain, the easygoing TV star who played the Park Avenue father on the 1978-85 sitcom Diff'rent Strokes, died in his hometown of Livermore, Calif., on Monday. He was 89.

His daughter, Jennifer Bain, confirmed his death to PEOPLE, and said her father died of natural causes.

"He'd been unconscious for a couple of days, but he was comfortable and it was very peaceful," she said of her dad, who also played the argumentative neighbor on the 1972-78 hit show Maude.

"I was able to be with him very close to the end [and] able to put my ear to his heart and sing him songs."
Credit: Richard Drew/AP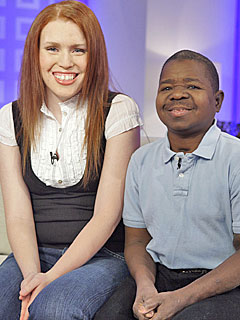 Originally posted 06/22/2010 01:55PM
A previously sealed court document reveals the stormy on-again, off-again relationship between Gary Coleman and his ex-wife Shannon Price.

Just three months before he died, Coleman, 42, sought a restraining order against Price, 24, in a Utah court, alleging she was trespassing in his Santaquin home while he was hospitalized following a heart surgery.

"I am concerned that irreplaceable memorabilia, irreplaceable model trains, irreplaceable items of personal property will be stolen, damaged or destroyed," Coleman wrote in the document signed on Feb. 19, 2010. "[Price] has shown a tendency to damage, destroy and steal my property and I believe she will continue to do so in my absence and while she is trespassing in my home."
Credit: Larry Busacca/Getty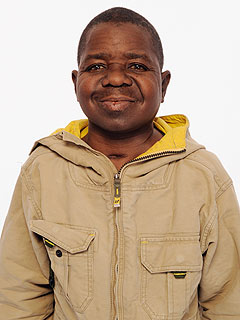 Originally posted 06/15/2010 07:05PM
With two former loves now claiming to be the rightful heirs to Gary Coleman's estate – his ex-wife Shannon Price in one corner, and ex-girlfriend Anna Gray in the other – it may be months before the actor's soon-to-be cremated remains have a final home.

Gray, of Portland, Ore., is the latest claimant, having filed a 2005 will last Friday in a Utah court stating Coleman left Gray the bulk of his estate and requesting that his extensive model train collection go to hobby shops in California.

"Anna just wants to carry out Gary's wishes," her attorney Randy Kester tells PEOPLE. "Her will is the most objective reflection of what Gary wanted. We're going to be in this case for the long haul." Gray was a business associate of the actor's for about eight years before living with him briefly in Utah, Kester adds.
Credit: Richard Drew/AP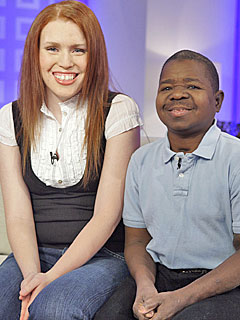 Originally posted 06/10/2010 08:45PM
Gary Coleman and Shannon Price had only been married a week when he signed everything over to her in the event of his death, according to a new will Price filed Thursday in a Utah court.


In making Price, 24, the sole heir to his estate, Coleman added cryptically in the handwritten document dated Sept. 4, 2007: "This I have done because of my own personal selfishness and weakness and I love her with all my heart."
Aside from bank accounts, property, cars and other earnings, the alleged new will also leaves Price his "model trains, toys, [and] games." Coleman, 42, was a lifelong model train enthusiast and often spent hours tinkering with his collection in his basement, friends say.
Credit: Larry Busacca/Getty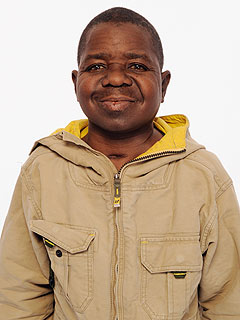 Update
Posted 06/09/2010 07:00AM
Originally posted 06/08/2010 05:45PM
So often surrounded by Hollywood users and hangers-on during his career, Gary Coleman made it clear he wanted to have nothing to do with them after he died.

His two-page will, filed Tuesday in a Provo, Utah, court, requests that his remains be cremated, then spells out who would be – and not be – welcome at his wake.

The actor wanted only "those who have no financial ties to me and who can look each other in the eyes and say they really cared personally for Gary Coleman," according to the will.

In addition, "I direct my personal representative to permit no members of the press to be present at my wake or funeral," the will states.
Credit: Ron Galella/WireImage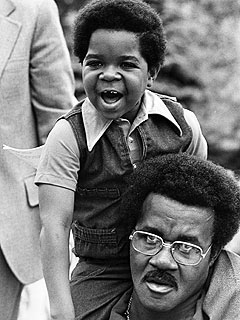 Originally posted 06/04/2010 10:15AM
Gary Coleman's parents Sue and W.G. "Willie" Coleman aren't looking for a legal battle, their lawyer says, but they do want a say in the handling of their son's remains.

"The Colemans don't want to fight with anyone," their Utah-based attorney Frederick Jackman said in a statement Thursday. "They just want to bring their son home."

It remains to be seen who has legal authority over Coleman's body and his estate following the revelation Wednesday that the actor, 42, and Shannon Price, 24, had in fact divorced in 2008.
Credit: Richard Drew/AP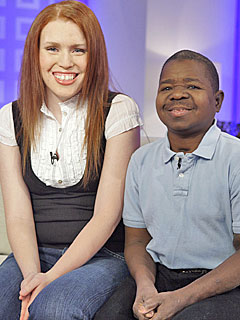 Originally posted 06/03/2010 03:30PM
Shannon Price says Gary Coleman couldn't be saved after suffering a brain hemorrhage last week and she didn't want him left in a vegetative state, she explains in a video interview released Thursday.

"The doctors told us that even if they had done surgery on him, he would've died," Price says in the video posted on TMZ.com. "He would've bled to death during the surgery. Even if they did take a chunk out of his brain, he would not be the same. He'd basically be like Muhammad Ali ... I mean, Gary was gone."

Although it was revealed Wednesday that Coleman, 42, and Price, 24, had been divorced at the time of his death, a hospital confirmed Wednesday that the actor had given Price written permission to make medical decisions on his behalf, but wouldn't comment on specifics of his case.
Credit: Inside Edition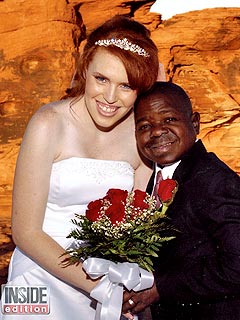 Update
Posted 06/02/2010 11:55PM
Originally posted 06/02/2010 06:10PM
Shannon Price portrayed herself to emergency crews and hospital staff as Gary Coleman's wife, but his former lawyer now says the pair weren't legally married at the time of the actor's death.

"I can confirm they've been divorced since August 12, 2008," attorney Randy Kester, who handled the divorce, tells PEOPLE. "At the time of Gary's death, they were not married. I have no knowledge if they were ever remarried."

The discovery comes after documents were posted on ETOnline Wednesday showing the couple had divorced, though their names were listed as John Doe and Jane Doe.

"Gary wanted me to keep their divorce private," Kester says, "but now that it's been made public, I'm compelled to say it's all true."

Shielia Erickson, a Salt Lake City agent who represents Price, tells PEOPLE she isn't sure about the couple's marital status. "I wish I could clear that up ... I'm still waiting to find out myself from Shannon."
Credit: Inside Edition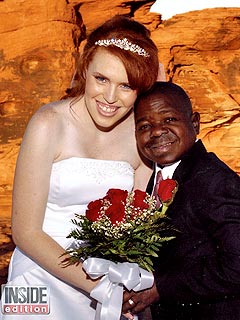 Originally posted 06/02/2010 04:20PM
Gary Coleman's panicked wife initially balked at helping him after he suffered an apparent head injury that left him bloodied, according her 911 call.

Shannon Price, 24, tells the operator that Coleman was stricken while preparing her something to eat the evening of May 26 downstairs in their Santaquin, Utah, home.

"He just got home, I heard this big bang, I went downstairs. Blood everywhere," she says. "I don't know if he's okay. I'm not down there right now because I have seizures, if I get stressed out I'm going to seize."
Originally posted 06/02/2010 01:20PM
Gary Coleman never had an easy road.

Adopted at just one day old and diagnosed with an atrophied kidney as a toddler, the 4'8" Diff'rent Strokes star – who died at age 42 on May 28 after suffering a brain hemorrhage – constantly struggled to make peace with his faded fame, his failing health and his family pain, friends tell PEOPLE in this week's cover story.

"I'd been dreading [losing him] for years," says Shavar Ross, who played Coleman's best friend Dudley on Diff'rent Strokes, one of many ex-costars whom Coleman cut off in the early '90s as he sought to distance himself from his child stardom.

"With some former child stars, there's a real psychological hurdle trying to stay relevant. And that happened to Gary," adds Ross. "And he had those other things to deal with: his height, his health, being adopted. It caused a lot of frustration for him."
Advertisement
The most buzzed about stars this minute!
Treat Yourself! 4 Preview Issues
Got a News Tip?
Send it to our People.com editors!