07:01 PM EDT 04/13/2013
George Takei
Originally posted 01/18/2013 12:40PM


Want to get a celebrity following on Twitter? It's easy – just make 'em laugh.

Stars at the Golden Globes recently admitted that humor is what gets them to follow someone on Twitter, with Modern Family writer/executive producer Danny Zuker and Mindy Kaling scoring follows from celebs.

"I'm bad at knowing who I'm following. I recognize people from the color of their clothes and their avatar," Modern Family's Eric Stonestreet admitted. "There's some girl in a blue dress and a blue hat that's cracking me up right now." (A quick look at his account makes us think it's self-described "freelance rapper" Amber.
Credit: Craig Barritt/JPI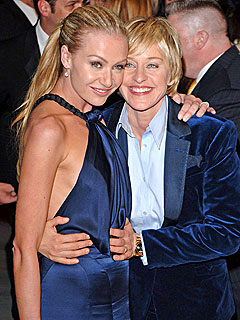 Originally posted 11/05/2008 11:00AM
Californians voted Tuesday to ban same-sex marriage, setting the stage for a court battle over the legitimacy of roughly 16,000 such marriages – including those of celeb couples Ellen DeGeneres and Portia de Rossi and Star Trek's George Takei and Brad Altman.

With nearly 96 percent of the votes counted, controversial Proposition 8 passed by just over 52 percent (The initiative had drawn widespread opposition from Hollywood celebrities, including Brad Pitt, director Steven Spielberg, and even California's Republican Gov. Arnold Schwarzenegger).

As Takei pondered the disappointing election returns Tuesday night, the 71-year-old actor told PEOPLE he was hopeful that his Sept. 14 marriage to Brad Altman would be "grandfathered in."

But Altman was less confident. "We tasted marriage now, and it really is delicious!" Altman added. "And the thought that the people of California might take our marriage away from us is really frightening and worrisome and upsetting."

DeGeneres – who wed de Rossi in August – has been an outspoken critic of Proposition 8. "I can't return the wedding gifts," she quipped. "I love my new toaster."
Credit: MM/ABACA; Alex Berliner/BEImages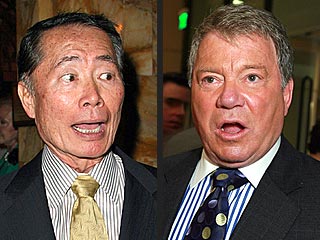 Originally posted 10/24/2008 11:15AM
Star Trek's George Takei says former costar William Shatner has no right to be offended about not being invited to Takei's recent wedding – because Shatner actually was invited but never bothered to show up.

Shatner, 77, recently posted a YouTube rant in which he accused Takei, who worked with and has known Shatner for nearly 40 years, of snubbing him – and possibly being psychotic.

Takei tells Entertainment Tonight that it was Shatner who was being petty about the wedding, which many of the remaining original Star Trek alums attended – but not the man who played Captain Kirk.

"It is absolutely baffling to us because, in fact, we did invite Bill and we didn't hear from him," Takei, 71, says. "But it wasn't surprising because it's true to his history. He's never responded to an invitation. Every time there was something happy to celebrate amongst us ... he never showed up. – Michael Y. Park
Credit: Gil Kaan/Splash News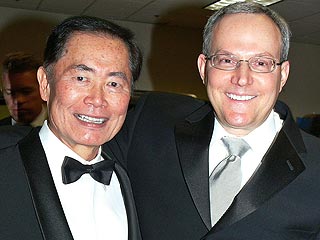 Originally posted 09/15/2008 01:50AM
George Takei and his longtime partner, Brad Altman, were wed Sunday evening in a Buddhist ceremony in downtown Los Angeles.

"All I can remember is what the priest said," Takei told PEOPLE after the ceremony. "That this moment will never happen again. It's something to savor."

Nearly 200 of the couple's friends attended the event, which began as a kimono-clad koto player plucked out tunes on the ancient Japanese stringed instrument. Afterward, the couple sipped sake from red lacquer cups, then said their vows to one another while standing within a circle of yellow rose petals.
Credit: Gil Kaan/Splash News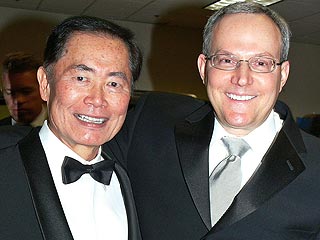 Originally posted 06/17/2008 07:20PM
Star Trek's George Takei is one step closer to the altar.

The 71-year-old actor and longtime partner Brad Altman, 54, received a marriage license from the City of West Hollywood on Tuesday morning, becoming one of the first gay Californians to obtain a license since the state Supreme Court overturned a ban on same-sex marriages last month.

"We are first and foremost beyond delighted!" an ecstatic Takei told PEOPLE minutes after he obtained the license. "It's a landmark day."
Credit: Gil Kaan/Splash News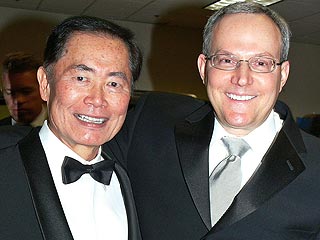 Originally posted 06/02/2008 05:00PM
Star Trek star George Takei and his partner, Brad Altman, have just set their wedding date – September 14 – and at least two of Takei's former cast-mates plan to attend.

"The best man is my colleague from Star Trek, Walter Koenig, who played Chekov, and the matron of honor is (Lt.) Uhura, Nichelle Nichols," Takei tells PEOPLE. "And Leonard (Nimoy) and his wife Susan are on the (guest) list."

Takei was at Equality Maryland's seventh annual Night Out for Equality gala on Sunday night in Bethesda, where he was honored for his advocacy work in support of same-sex marriage.

The 71-year old actor is also in a new Adam Sandler comedy movie opening on Thursday, You Don't Mess with the Zohan.

While marrying Altman is something Takei's dreamed about for a very long time – they've been together 21 years – the proposal wasn't exactly how he'd imagined it.

"We knew that the (California State) Supreme Court was going to be coming down with their ruling" legalizing gay marriage, Takei said. "(We'd heard) that it was probably going to be positive. So I was planning on asking Brad to get married.

"We were at home in the kitchen and we had the TV going, and when the word came down suddenly Brad got on his knees in front of me," Takei continued. "And I said, 'What are you doing?' He said, 'George, will you marry me?' I said 'Yes. You beat me to it. I meant to ask you.'"
Credit: Gil Kaan/Splash News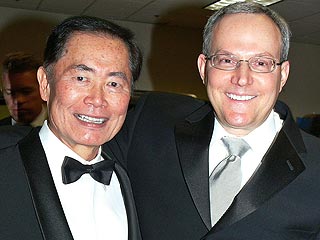 Originally posted 05/19/2008 01:00PM
George Takei is the latest celebrity to announce plans to wed after California's Supreme Court allowed gay marriage under the state's constitution.

"Our California dream is reality," the former Star Trek star, 71, wrote in a post on his Web site. "Brad Altman and I can now marry. We are overjoyed! At long last, the barrier to full marriage rights for same-sex couples has been torn down. We are equal with all citizens of our state!"

Takei, who came out in 2005, has been with his partner for over 21 years.

"We've shared the good times as well as struggled through the bad," the post says. "He helped me care for my ailing mother who lived with us for the last years of her life. He is my love and I can't imagine life without him. Now, we can have the dignity, as well as all the responsibilities, of marriage. We embrace it all heartily."
Credit: Albert L. Ortega/Wireimage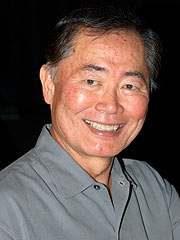 Originally posted 10/28/2005 08:00AM
Veteran Star Trek star George Takei, who for four decades played the Starship Enterprise's helmsman Sulu on the small and big screens, has come out as a gay man in the current issue of Frontiers, a biweekly Los Angeles magazine covering the gay and lesbian community.
Advertisement
The most buzzed about stars this minute!
Treat Yourself! 4 Preview Issues
Got a News Tip?
Send it to our People.com editors!