12:27 AM EDT 05/23/2013
Harley Pasternak
Credit:

Courtesy Harley Pasternak; Getty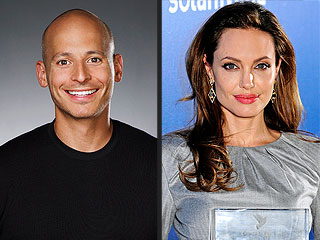 Originally posted 05/22/2013 02:45PM
Recently, Angelina Jolie revealed that she "decided to be proactive" and underwent a preventive double mastectomy upon discovering she had the gene that would most likely cause her to develop breast cancer.

I enjoy her movies and admire her work with the U.N., but I truly respect her for being such an incredible role model for women who are faced with similar odds.

Arguably one of the most beautiful women in the world, Angelina is redefining femininity, beauty, strength, and setting an example of how WE can make decisions and take actions that can actually increase our span and quality of life.

For many, Angelina's surgery (and her plan to undergo another surgery to remove her ovaries) may seem hard to relate to, and somewhat extreme.  Not all of us are faced with the odds that Angelina faces (or should I say, DID face).
Credit: Courtesy Harley Pasternak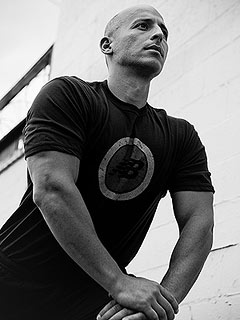 Originally posted 05/15/2013 03:00PM
Is seven minutes of exercise all you need to get red-carpet ready?

A few years ago, the U.S. government came up with a set of pretty aggressive guidelines that every American should meet for physical activity. The Physical Activity Guidelines for Americans recommended that adults get at least 2.5 hours each week of moderate-intensity, aerobic activity, such as walking, or 1 hour and 15 minutes a week of vigorous-intensity aerobic activity, such as jogging, or a combination of both.

The guidelines also recommended adults do muscle-strengthening activities at least two or more days every week.
Credit: Courtesy Harley Pasternak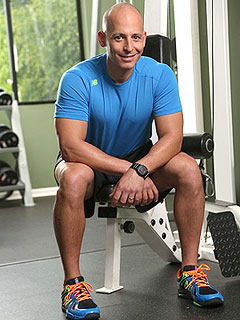 Originally posted 05/08/2013 03:00PM
I'm constantly scouring scientific journals so I can stay on the cutting edge of all things nutrition, fitness and health, and that way keep my clients informed.

As a result, I often come across several interesting studies that I think readers of this blog will find helpful and relevant to their own health goals. So this week, I'm going to give you the highlights of a few new studies that I find newsworthy.
Credit: Courtesy Harley Pasternak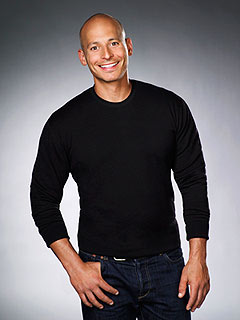 Originally posted 05/01/2013 12:35PM
I'm about as bad at gardening as I am at fishing (or any other outdoor hunter/gatherer activity).

Regardless, my curiosity got the best of me when I saw the sprawling fruit and vegetable garden at my friend Maria Menounos's house. From eggplants and carrots, to lemons and lettuce, she has a cornucopia of crops in her backyard.

Not one for treadmills or spin classes, Maria finds an hour of gardening a few times a week not only gets her heart rate up, but she gets to eat more nutritious, and often, better tasting food.

Where do I sign up?
Credit: Getty; Inset: Courtesy Harley Pasternak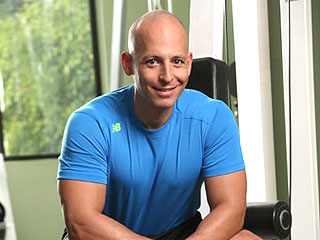 Originally posted 04/24/2013 04:15PM
My name is Harley, and I love chocolate chip cookies.   

In fact, I love cookies and chips and pretzels and scones and muffins and chocolate bars and … you get the picture.

Thats why it's essential I don't let myself get hungry between meals, because that's when I'm vulnerable.  If I'm hungry, guess what I'm going to reach for as a snack: WHATEVER I CAN! (Most likely one of the above.)

Smart snacking can help me avoid being hungry between meals, and, therefore, also avoid temptation. Snacking the right way can help you in many ways, too! 
Credit: Courtesy Harley Pasternak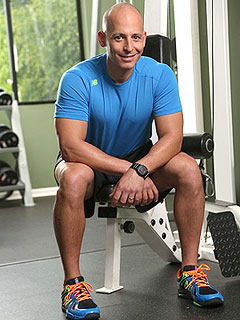 Originally posted 04/17/2013 03:00PM
To stretch or not to stretch?

Stretching is crucial in order to balance strength and flexibility. How we stretch, however, can either provide us with great benefits or cause major problems.

Below I've debunked some common myths about stretching and offered some guidelines to ensure optimal results.
Credit: Courtesy Harley Pasternak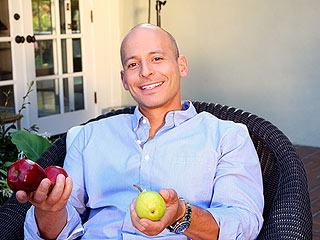 Originally posted 04/10/2013 12:00PM
Your mother was right when she said that breakfast was the most important meal of the day. Some of the (many) reasons why, however, may surprise you.

1. Eating Breakfast Helps You Lose Weight
If you skip breakfast, you're saving calories, therefore losing weight, right? WRONG. Contrary to popular belief (and maybe counterintuitively) eating breakfast actually helps you lose weight.

If you eat dinner at 7, go to bed at 10:30 p.m. and skip breakfast, by the time you're eating lunch at 1 p.m., your body hasn't fueled up in 18 hours! When you go that long without eating, our body goes in to preservation mode, meaning that it conserves energy. Conserving energy means that your metabolism is slowing down. So not only are you not burning calories and fat as efficiently, you're also going to be plagued with low energy all day.

Eating breakfast revs our metabolic engines so that they're ready for prime calorie burn all day. In addition, studies show that people who skip breakfast actually end up eating more throughout the day – to the tune of about 100 calories, according to a study published in the American Journal of Clinical Nutrition.
Credit: Courtesy Harley Pasternak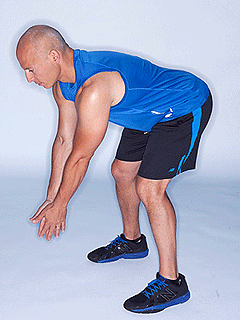 Originally posted 04/03/2013 02:45PM
I've heard 1,001 excuses for not exercising. While many of you have valid excuses, today I am going to eliminate all of them.

You don't need equipment of ANY kind to get a good workout in. In fact, you can get a good workout in the smallest of spaces, from a dorm room, to a studio apartment, to a hotel room.

One of my clients once teased that the workouts I gave to him to do on the road (in hotels and film set trailers) were so time and space efficient that he could do a circuit in/on a bathroom break. 
Credit: Courtesy Harley Pasternak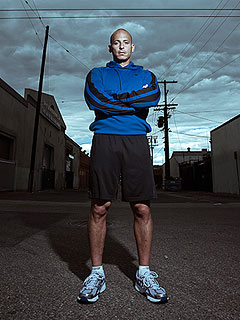 Originally posted 03/28/2013 12:00PM
Think about a typical day.

You lay still as you sleep for eight hours. Then sit in your car for 30-60 minutes commuting to work, where you sit at your desk for eight hours, only to sit in your car again for the 30-60 minute commute back home.

When you get home, you sit for another hour as you eat dinner, followed by some sedentary television/web surfing time, then back to bed for another eight hours. That's essentially 24 hours of inactivity.
Originally posted 03/20/2013 05:00PM


As a culture, we've gone way overboard trying to beat the bulge.

We've spent too much money, time, and effort trying to get thin. We've gone on all sorts of diets – low cal, low carb, low fat – in the hopes of achieving our dream body. We've popped endless pills and cleansed our insides until nothing's left. We've eaten according to our blood type, subsisted on grapefruits for months on end, and come very close to starving ourselves.

Why do we keep on getting fatter and fatter? Why is it that the country with the most gyms, health foods, low-cal salad dressings, and diet gurus on earth can't seem to stop gaining weight?
Advertisement
The most buzzed about stars this minute!
Treat Yourself! 4 Preview Issues
Got a News Tip?
Send it to our People.com editors!