10:52 AM EDT 07/10/2016
Helen Fielding
Originally posted 09/11/2015 08:25AM
Credit: Everett; Alisa Connan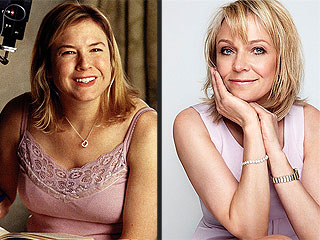 Originally posted 02/11/2014 03:15PM
Sure, Valentine's Day can be a romantic celebration with a significant other, but it's also a time to embrace being unattached.
Credit: Alisa Connan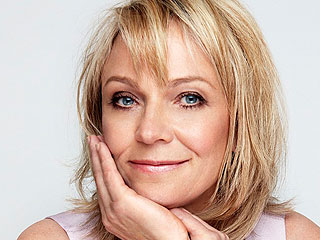 Originally posted 10/17/2013 05:15PM
Following Tuesday's much anticipated release of Bridget Jones: Mad About the Boy, author Helen Fielding took some time to chat live with PEOPLE.com readers and reflect on the beloved fictional character she made into a household name.

"I love talking about Bridget and it is very touching that people still care about her after so much time," Fielding, 55, told readers, adding that she never gets tired of talking about her.

Bridget, played by Renée Zellweger in the two film adaptations of the book, is a widowed mom in the third and most recent installment of the series – and fans have expressed outrage that Mark Darcy, played by Colin Firth, has been killed off.
Credit: Alisa Connan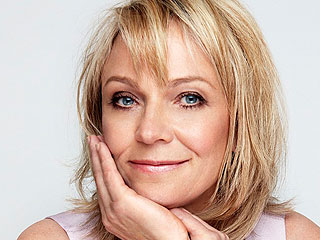 Originally posted 10/17/2013 12:00PM
Plenty has changed for everyone's favorite London singleton since her v. funny diary first charmed the world in 1998.

In Helen Fielding's Bridget Jones: Mad About the Boy, Bridget's a widow with two kids, a Twitter account and a "toy boy" – but she's still adorably clueless. Join PEOPLE.com on Thursday at 1 p.m. ET for an exclusive live chat with Fielding, who'll take questions on all that plus – spoiler alert in case you've been living under a rock – why she killed off dreamy Mr. Darcy! Boo hoo! Click below to join us!
Originally posted 10/15/2013 01:00PM
In author Helen Fielding's third Bridget Jones novel, Mad About the Boy (out Tuesday, Oct. 15), Bridget is older, a mother of two, a widow (R.I.P. Colin Firth's Mark Darcy) – and none the wiser.

Still obsessed with her weight, alcohol consumption and nicotine habit, she also has new preoccupations: how many Twitter followers she has, and how to get back in the dating game.

In true hapless Bridget fashion, she manages to do just fine in this chapter.
Credit: Alisa Connan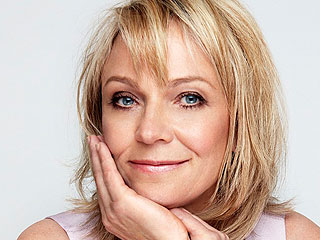 Originally posted 10/08/2013 12:45PM
When it was revealed that the third installment of the Bridget Jones series would bring about the death of fan favorite Mark Darcy, fans were horrified.

But how did Colin Firth, 53, who plays the uptight but lovable lawyer in the film adaptations of Bridget Jones's Diary and Bridget Jones: The Edge of Reason, take the news?

"I did want to tell Colin in person but we were trying to have lunch, and I couldn't really tell him why I was trying to meet him, and he was in a different place," the books' author, Helen Fielding, tells Time magazine.
Originally posted 10/04/2013 06:30PM
Helen Fielding's first novel in 14 years, the latest from Meg Cabot's Size 12 series, a wine-steeped romance – there's lots to like about this fall's fiction lineup.

Tell us what you think of our staffers' picks – and let us know what you're reading.
Originally posted 07/24/2013 10:05AM
Bridget Jones is back!

What has the hapless, loveable heroine of Helen Fielding's international bestseller Bridget Jones's Diary been up to since she took the world by storm in the 1990s?

The cover of Fielding's new novel, Bridget Jones: Mad About the Boy, hints at motherhood, though the author isn't saying.

But she does say the book, to be published on Oct. 15, is set in present-day London. Bridget, who was played by Renée Zellweger on the big screen, hasn't kicked all of her vices (cigarettes and alcohol), and dating and dieting remain problem areas.
Credit: Everett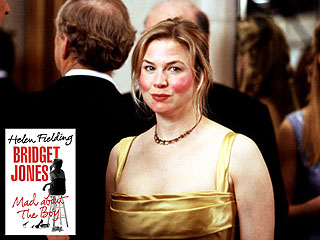 Originally posted 02/05/2013 12:30PM
Bridget's back – and better than ever?

It's been 14 years since readers last heard from frumpy, lovelorn, calorie-counting Bridget Jones, memorably played on film by Renée Zellweger.

Now author Helen Fielding is readying a brand-new Jones novel, but don't expect her lovable protagonist to be exactly the same this time around.

According to a press release about the book obtained by the New York Times, the book will take place in present day London and "represents a totally new phase in Bridget's life."

Considered by some to be a possible Fielding alter-ego, the author explains: "My life has moved on and Bridget's will move on, too."
Credit: Courtesy Helen Fielding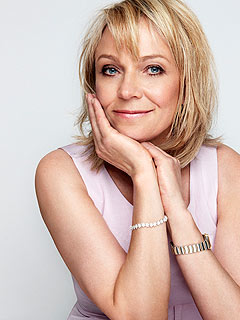 Originally posted 04/28/2011 12:20PM
Bridget Jones fans, take heart: The plucky, hilarious heroine is poised to make her return.

The wine-guzzling, weight-checking, big undies-sporting star of the 1996 smash novel Bridget Jones's Diary and its 1999 sequel – both brought to life on film by Renée Zellweger – is "just turning 40," says author Helen Fielding, who is currently writing the third book in the series.

"Bridget is struggling with baby issues – that sort of baby panic," Fielding tells PEOPLE. "It's going to be talking about babies and life and really the theme of it is expectation: the way life never turns out quite the way you expect."
Advertisement
The most buzzed about stars this minute!
Treat Yourself! 4 Preview Issues
Got a News Tip?
Send it to our People.com editors!