08:34 PM EDT 04/10/2015
Howie Mandel
Originally posted 08/24/2011 09:30AM
Piers Morgan declared Tuesday's semi-final round of competition on
America's Got Talent
the best on the show to date.
Morgan and the other judges, Sharon Osbourn and Howie Mandel, heaped their praise on musical group Poplyfe, who performed "Come Together" by the Beatles, putting their own soulful, rock 'n' roll twist on the well known song.
"You blew me away," Mandel said. "You guys are already stars."
Osbourne said she felt she was "looking at a winner," and Morgan agreed, telling Poplyfe they're sure to be a "huge band in this country."
Originally posted 08/17/2011 09:30AM
America has voted, and the contestants going on to the semi-finals of this season's
America's Got Talent
have been selected.
But according to judges Piers Morgan, Sharon Osbourne and Howie Mandel, some contestants were wrongly eliminated from the competition. And thanks to Tuesday's wildcard round, each judge picked four favorites to vie for a second shot at the semi-finals.
The Kinetic King – who failed miserably last week – redeemed himself with a unique demonstration of the domino effect, using cans, plastic cups, balloons and metal trash cans. Watch a clip above.
Originally posted 08/03/2011 07:55AM
Last week, the musical acts
hit a high note
on
America's Got Talent
. This week, it was all about the dancers – both serious and silly – that earned the judges' stamps of approval.
Zuma Zuma, the second act of the evening, made hardheaded Piers Morgan a newfound fan of pole dancing.
"That is exactly the kind I enjoy," Morgan told the Kenya-bred men's group, who courageously jumped and flipped from pole to pole. "[This performance was] exuberant, vibrant. If you're having fun, so is the audience."
Fellow judge Sharon Osbourne admired the group's "great speed and enthusiasm," while Howie Mandel praised their performance for being "dangerous" and "exciting."
Three acts later, Sam B. took the stage. The stout male – clad in a bright gold sparkly jacket – didn't do much more than wiggle, jump and sandwich himself in between a handful of women. But for some reason, that performance, which took place in front of a neon, '80s-themed backdrop, was enough to win over the fans and (most of) the judges. (Watch a clip.)
Originally posted 07/20/2011 09:00AM
Tuesday night's taping of
America's Got Talent
brought out an eclectic group of acts, but among the variety – including a magician, comedian, juggler and female singer-songwriter whose appearance resembled
Justin Bieber
– only a small portion stood out for the right reasons.
Judge Piers Morgan, who used his buzzer four times during the night, seemed unimpressed with the majority of acts altogether. Although there were three acts that received negative feedback from all three judges, one in particular came off as especially disappointing.
Following a knife-slinging, gun-shooting audition in June that had the judges and the audience's jaws dropping, the cowboy-cowgirl duo Rhinestone Ropers came back with an anticlimactic performance that involved a lasso and their horse Lucky Joe.
"It's lovely and nice and it wasn't exciting," judge Sharon Osbourne said. "[It was] more like a kid's birthday party."
Originally posted 07/13/2011 10:00AM
Although Piers Morgan put his buzzer to good use and even compared one of Tuesday's
America's Got Talent
acts to what "hell is like," the tough judge softened when it came to adorable Anna Graceman, 11, who performed Louis Armstrong's "What a Wonderful World."
"You sang it beautifully," Morgan said after Graceman received a standing ovation and the loudest applause of the night. Fellow judges Sharon Osbourne and Howie Mandel also had nothing but praise for the talented young Canadian.
Credit: Jen Lowery/LFI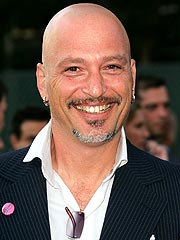 Originally posted 01/15/2009 04:50PM
Howie Mandel isn't surprised fans may have thought his hospital trip on Monday to treat an irregular heartbeat was an elaborate part of his NBC hidden camera series Howie Do It, but his experience getting treatment could make a whole reality show in itself.

"It was no treat for me, being the germaphobe that I am," Mandel tells PEOPLE. "It was really hard. I wouldn't put on the gown or the customary clothing. I remained clothed and in my boots on the gurney and in the hospital!"
Credit: Mitch Haaseth/NBC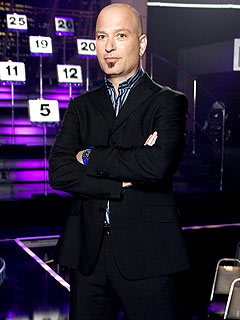 Originally posted 01/13/2009 02:05PM
After an irregular heartbeat landed Howie Mandel in the hospital Monday, the TV host is now back in circulation.

"Howie has been released from the hospital and will be back at work tomorrow," says his rep, Lewis Kay. "He appreciates everyone's concern."

Mandel, 53, was in Toronto to shoot his new NBC show Howie Do It.

"He did not have a heart attack," Kay had said Monday in response to some reports.
– Stephen M. Silverman
Credit: Mitch Haaseth/NBC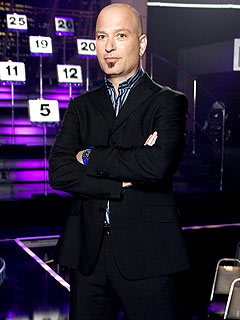 Originally posted 01/13/2009 01:30AM
TV host Howie Mandel was hospitalized Monday with an irregular heartbeat, but his condition was not believed to be serious, his rep tells PEOPLE.

"Doctors expect him to be released and back to work [Tuesday]," rep Lewis Kay says.

"He did not have a heart attack," adds Kay, refuting reports.

The Deal Or No Deal host, 53, was in Toronto to shoot his new NBC show Howie Do It.
Originally posted 08/30/2007 02:20PM
Charlize Theron is addicted – to Howie Mandel's game show Deal or No Deal, according to the actress's director, Paul Haggis.
Credit: Jen Lowery/LFI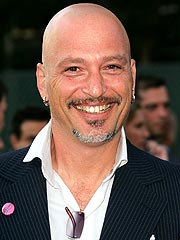 Originally posted 02/27/2006 06:00AM
He says he just "wants to be loved by the world," but Deal or No Deal host Howie Mandel seems to like turning up the heat on contestants as they vie for suitcases full of cash. Mandel, who became a household name in the '80s as a curly-haired standup comedian, reinvented himself in December as the bald-headed host of the runaway hit, which returns to NBC on Feb. 27. PEOPLE.com caught up with the Canadian-born father of three, who revealed the secrets to the show's success and his Apprentice aspirations.
Advertisement
The most buzzed about stars this minute!
Treat Yourself! 4 Preview Issues
Got a News Tip?
Send it to our People.com editors!