07:46 PM EDT 12/18/2014
J.K. Rowling
Credit:

amazon.com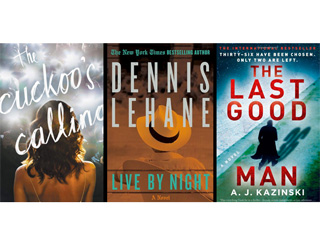 Originally posted 07/25/2013 04:45PM
Sometimes sleep isn't even an option until you find out whodunnit.

Tell us what you think of the books that have our staffers hooked – and let us know what you're reading.
Credit: Landov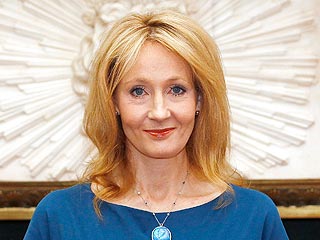 Originally posted 07/19/2013 08:50AM
Mystery solved – and Harry Potter creator J.K. Rowling is none too pleased.

In yet another surprising twist to a true-life tale that's becoming as fanciful as her work, Rowling's own law firm admitted that one of its partners leaked the information as to the true authorship of The Cuckoo's Calling, a critically acclaimed debut detective novel credited to Robert Galbraith but, in fact, written by Rowling.

In a statement released Thursday through Rowling's publicist, the author says, "A tiny number of people knew my pseudonym and it has not been pleasant to wonder for days how a woman whom I had never heard of prior to Sunday night could have found out something that many of my oldest friends did not know."
Credit: Landov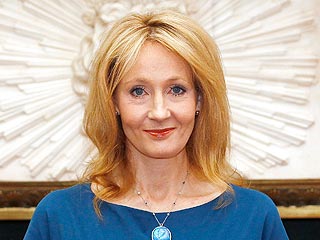 Originally posted 07/15/2013 02:25PM
So much for keeping a low profile!

In a truly neat trick, Harry Potter creator J.K. Rowling has published a crime novel called The Cuckoo's Calling under the pseudonym Robert Galbraith – and she's kept it a secret from the world until now.

Acting on a tip, The Sunday Times of London unmasked Rowling as the author of the critically acclaimed detective debut, which was released in April.
Credit: Landov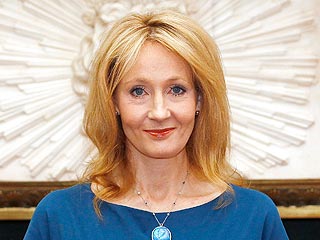 Originally posted 11/26/2012 01:55PM
It may not be Hogwarts, but it carries a pedigree – and a palatial price tag.

The Edinburgh house where J.K. Rowling wrote four of her seven Harry Potter novels has been sold for well over $3.6 million.

The 19th-century Victorian mansion – which includes eight bedrooms, a walled garden and a detached office in the back where Rowling reportedly worked – went to an anonymous Scottish businessman, James Whitson, the real-estate agent who dealt with the property, confirms to PEOPLE.

Whitson told the Scotsman newspaper: "This was an iconic house in Edinburgh. … To be honest, it was a refreshing change to the normal house. There was a bit of magic involved, which was quite fun to deal with."
Credit: Little, Brown and Company; Inset:Landov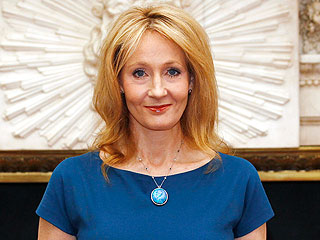 Originally posted 09/27/2012 07:00AM
One million copies preordered. Fifty Shades of Grey and No Easy Day knocked from the top of the bestseller lists. It almost doesn't matter whether J.K. Rowling's new book is any good: For famished fans with no nourishment from the beloved Harry Potter author since 2007, the Sept. 27 publication of The Casual Vacancy, her new novel – not safe for children! – offers hope of fresh literary magic to rock our worlds.

Well, we're not at Hogwarts anymore. We are, however, sort of in Little Whinging, home to young Harry's hideous relatives, the Dursleys – only in The Casual Vacancy the provincial English town full of monstrous adults and miserable teenagers is called Pagford, and there's no Hagrid to swoop in on a motorcycle and take us somewhere more fun.
Credit: Little, Brown and Company; Inset:Landov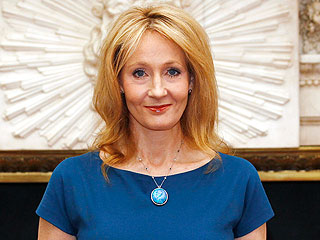 Originally posted 07/03/2012 12:00PM
Judging a book by its cover, J.K. Rowling is indeed making her transition from Harry Potter to adult (or should we say Muggle?) fiction.

Publisher Little, Brown and Company released the cover of her latest literary endeavor, The Casual Vacancy, a departure from the world of boy wizards and wands that captivated fans of all ages.

In keeping with the theme of the novel, which follows a parish council election in a small English town called Pagford, the cover is simple and solid in color. Instead of whimsical depictions of Hogwarts and Harry, the only visual on the book front is what appears to be a marked ballot against a red background.
Credit: Gustavo Caballero/Getty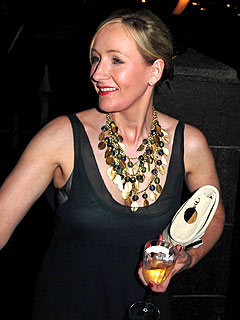 Originally posted 04/12/2012 12:20PM
J.K. Rowling has gone from casting spells to casting ... votes?

The famed author of the wildly successful Harry Potter series has finally revealed details, including the title, of her upcoming novel for adults, The Casual Vacancy.

The book, which is described as "blackly comic, thought-provoking and constantly surprising" by publisher Little, Brown, is about a parish council election in a small English town called Pagford.
Credit: Courtesy Thinkwell/Warner Bros.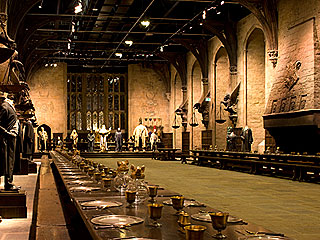 Originally posted 03/28/2012 09:45PM
Will the Harry Potter experience be as stunning in person as it was on the big screen?

Fans of the movies will find out starting this Saturday, when Warner Bros. opens up the studios in Hertfordshire, England, where the series based on the J.K. Rowling books was filmed, for public tours.

Nearly all the original models and props are there. An 18-foot wide Aragog suspended from the ceiling? Check. The full-scale Great Hall at Hogwarts? Check. Harry's broomstick? Hermione's cloak? Hagrid's motorcycle? Check, check check.
Credit: Gustavo Caballero/Getty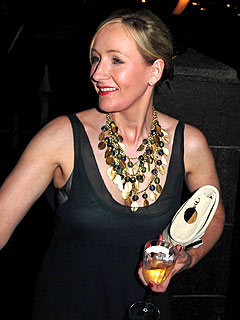 Originally posted 02/24/2012 10:30AM
J.K. Rowling enthralled fans of all ages with the Harry Potter series, but now the Edinburgh-based author is at work on a novel aimed specifically toward adults and which Little, Brown will publish in the U.S. and U.K.

In typical Rowling fashion however, additional details of the book, including its title, release date and subject matter, are not being disclosed.

"Although I've enjoyed writing it every bit as much, my next book will be very different to the Harry Potter series, which has been published so brilliantly by Bloomsbury and my other publishers around the world," Rowling, 46, said in a statement released by Little, Brown.
Credit: Universal Orlando Resort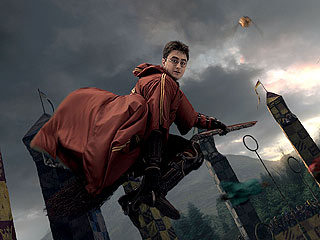 Originally posted 06/23/2011 10:15AM
Harry Potter fans won't be getting an eighth novel, but they are getting the next best thing: a brand-new Web site from J.K. Rowling herself that extends the Potter world into all sorts of digital experiences.

The site, Pottermore, enhances the reading of the seven novels by featuring newly commissioned illustrations and interactive "moments" that follow the action in the books.

"I wanted to pull it back to the reading, to the literary and story experience ... I've had a lot to do with virtually every aspect of it," the author, 45, told reporters in London, according to Reuters.
Advertisement
The most buzzed about stars this minute!
Treat Yourself! 4 Preview Issues
Got a News Tip?
Send it to our People.com editors!