07:58 PM EDT 05/04/2015
Jason Alexander
Update
Posted 04/29/2015 03:25PM
Originally posted 04/29/2015 03:25PM
Seinfeld is finally coming to a computer near you.

According to Variety, Hulu has signed a subscription video-on-demand deal with Sony Pictures Television that will bring all 180 episodes of the comedy to the streaming service starting in June.

To mark this milestone, we've taken the Seinfeld cast through a spin in our Photoshop time machine, back to the show's first years. (You might call us the original double dippers.)

See Jerry, George, Elaine and Kramer posing with their younger selves, below.
The Late Late Show with James Corden
Originally posted 04/24/2015 06:45PM
Believe it or not, but Kat Dennings' been using George Costanza's iconic voicemail jingle from Seinfeld as her own – and last night she got the man himself to rerecord it for her.
Credit: Moviestore Collection/REX USA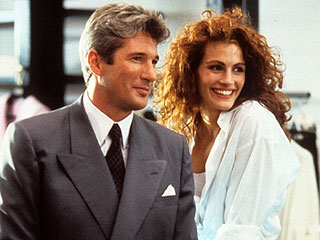 Originally posted 03/18/2015 01:10PM
Looking back 25 years later, Pretty Woman's depiction of the Los Angeles prostitution scene was pretty misleading. The average Hollywood hooker probably shouldn't have expected to be swept into a life of luxury by a kindhearted millionaire. Let's hope adequate reality checks were provided before anyone hopped on a bus to follow in Vivian's thigh-high boots.
Credit: Everett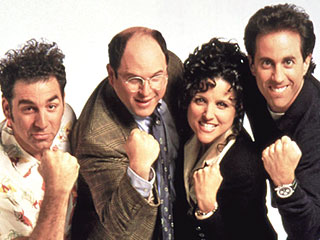 Originally posted 07/05/2014 08:00AM
The very first episode of Seinfeld was broadcast July 5, 1989.
Credit: John Shearer/Invision/AP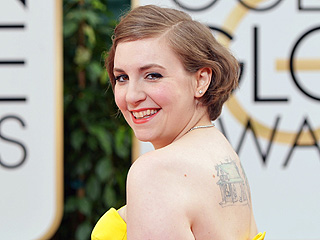 Originally posted 02/26/2014 11:25AM
It's easy to see why the Internet has fallen in love with online personality quizzes. With a few short clicks, taking one of those tests puts us in a comforting world where simple consumer choices – "What's your favorite takeout food?" – reveal deep truths about our unique personalities and goals. After getting our results back, the messy, chaotic world becomes just a little bit easier to understand.

But recently, a few celebs have exposed a dark secret at the heart of these quizzes: They are not always 100% accurate. Below, a selection of celebrities who have taken online personality quizzes, only to find out that they were not themselves. Gasp!


Originally posted 02/12/2014 12:30PM
Craig Ferguson confronted Jason Alexander about a taboo topic Tuesday night: his hairpiece.

"I do standup comedy called 'An Evening With Jason Alexander and His Hair,'" Alexander explained to Ferguson. "The hair has billing and an agent and I had to wear it on your show."

"It cost a bloody fortune," he added.
Credit: Courtesy Clubali/Instagram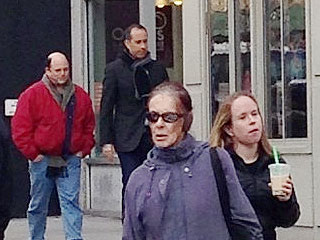 Originally posted 01/30/2014 02:00PM
Seinfeld's coming back – but the details are more yada yada than concrete.

Jerry Seinfeld confirmed a reunion of his eponymous '90s sitcom is happening – at least, sort of.

The comedian, whose popular – and quotable – show about a quartet of narcissistic New Yorkers wrapped in 1998 after a nine-year run, gave away a few details about the project while appearing on a sports radio talk show Thursday, according to CBS New York.
Credit: Courtesy Clubali/Instagram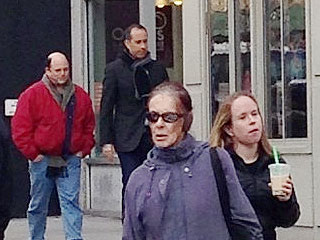 Update
Posted 01/14/2014 03:30PM
Originally posted 01/14/2014 01:00PM
There was a Seinfeld reunion in New York City Monday.

Two of the show's stars – Jerry Seinfeld and Jason Alexander – were spotted walking outside of Tom's Restaurant. In case you don't have our encyclopedic knowledge of the long-running '90s show, that's the revered NYC deli on Broadway and West 112th Street that fans of the show know better as Monk's. Many of the most famous scenes from Seinfeld were set inside soundstage replicas of the diner's booths.


Credit: Kirsty Wigglesworth/AP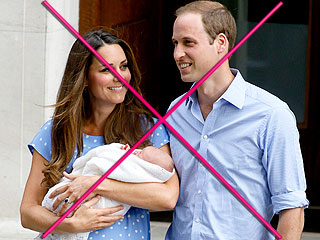 Update
Posted 07/28/2013 11:40AM
Originally posted 07/26/2013 01:00PM
As anyone who isn't Nell knows, this week Prince William and Duchess Catherine welcomed their son, Prince George Alexander Louis, in an event that nearly took over the internet with second-by-second commentary on everything from Kate's hair (she looked like she just stepped out of a salon, not the delivery room) to the baby's Seinfeldian name (George Costanza, Jason Alexander, Julia Louis-Dreyfus). But more happened this week than just the birth of a babe who may or may not celebrate Festivus. So read on for your Internet fix:
Credit: KEN BABOLCSAY/IPOL/GLOBE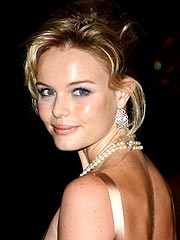 Originally posted 01/07/2005 08:00AM
CAST: Kate Bosworth has apparently won the role of Lois Lane in Bryan Singer's new Superman movie over such other contenders as Claire Danes, Linda Cardellini and Michelle Monaghan, says the Hollywood Reporter. Bosworth will costar opposite Brandon Routh, who was already named the new Man of Steel. The villain of the piece, Lex Luthor, is to be Kevin Spacey, who currently stars with Bosworth in his film bio of '60s singer Bobby Darin, Beyond the Sea. Long in the works, the Superman movie is finally set to start flying before the cameras in March. … That same month, in Florida, John Travolta and James Gandolfini will start filming Lonely Hearts, based on the true story of detectives who captured a couple known as the "Lonely Hearts Killers," who found their victims through newspaper personal ads, Variety reports.
Advertisement
The most buzzed about stars this minute!
Treat Yourself! 4 Preview Issues
Got a News Tip?
Send it to our People.com editors!