02:57 PM EDT 04/15/2015
Jeff Probst
Credit:

Monty Brinton/CBS/Getty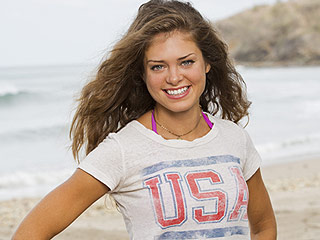 Originally posted 04/10/2015 08:00PM
Let's face it: Survivor often casts pretty young girls who seem more interested in sunning themselves on the beach than actually playing the game. They have no strategy and give clueless confessionals.

Hali Ford was definitely not one of those girls.

The 25-year-old law student proved herself to be very intelligent and articulate. (How many other contestants have compared and contrasted Survivor strategy with the Revolutionary War?)

Unfortunately for Ford, she found herself on the wrong side of the numbers and was voted out on Day 22. She tells PEOPLE what went wrong and why she was blindsided.
Originally posted 04/08/2015 10:20AM
Some things never get old.
In 30 seasons of
Survivor
, producers frequently bring out a similar challenge: each contestant must walk along a balance beam to untie bags of puzzle pieces.
The challenge usually favors the petite girls. Men have historically had trouble with the balancing challenges.
Walking along a 2x4 can be difficult in the best of circumstances. It's even harder when contestants are starving and exhausted. The result? Several awkward, hard falls.
Credit: Monty Brinton/CBS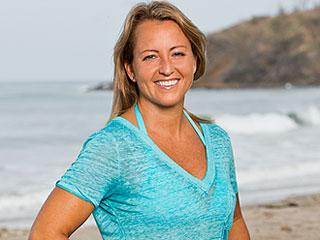 Originally posted 04/02/2015 05:40PM
Survivor is a numbers game. The entire point of the competition is to get and keep a numerical advantage against your opponents. Generally speaking, if you have the numbers, you're safe.

Unless you're Kelly Remington.

The tribes merged on Wednesday's episode, creating a new 12-member tribe. (In a flash of patriotism, they named their tribe "Merica," a shortened version of "America." the flag colors, of course, were red, white and blue.

In the new tribe, Remington had a tight alliance in the majority. The 44-year-old New York state trooper seemed very safe, until they decided to vote for sailing instructor Jenn Brown. What they didn't know: Brown had a hidden immunity idol, so no votes cast against her would count.

And just like that, Remington was voted off with just 4 votes out of a possible 12. Merica had spoken.

Remington tells PEOPLE what went wrong – and what viewers missed at home.
Credit: Monty Brinton/CBS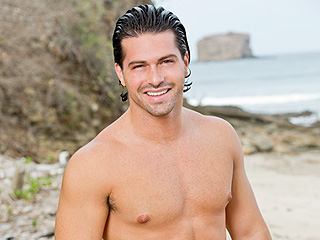 Originally posted 03/31/2015 06:50PM
You can always tell when the Survivor editors think something is funny. They play corny music in the background and slap a hashtag on the screen.

Last week was no different. During the sixth episode of Survivor: Worlds Apart, a bromance bloomed between contestants Joaquin Souberbielle and Rodney Lavoie. ("Bromance" isn't our word; CBS helpfully hashtagged it several times throughout the show.)

The other tribe members, sensing the close bond between Souberbielle and Lavoie, did what any intelligent tribe would do: they got together to vote out Souberbielle, a 27-year-old marketing director from Valley Stream, New York.

Speaking with PEOPLE, Souberbielle talks about what he did wrong – and dishes on that infamous bromance.
Credit: Monty Brinton/CBS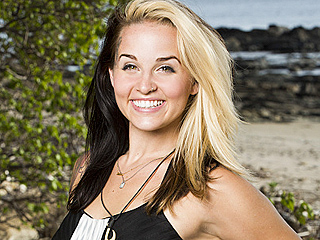 Originally posted 03/21/2015 12:05PM
Generally speaking, it's a good idea to hold your tongue while playing Survivor. There will always be outspoken people who will get on your nerves; the CBS casting department sees to that. It doesn't pay to be lippy and confrontational. (That is, unless you're two-time winner Sandra Diaz Twine, who can somehow get away with it.)
Credit: Monty Brinton/CBS/Getty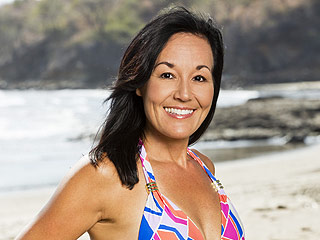 Originally posted 03/13/2015 08:40AM
Survivor is a challenging game. Everybody says so, even the strapping young contestants who go deep into the game.

So when Nina Poersch joined the cast, she knew she had a few obstacles to overcome. At 51, she was a decade older than the next oldest person on her tribe.

And then there was the biggest obstacle: Poersch had lost her hearing seven years ago. (She is Survivor's second deaf contestant, after Christy Smith placed sixth on Survivor: Amazon in 2003.) Like Smith, Poersch found herself on the outside, unable to hear a lot of the conversations going on around her.

Poersch talked with PEOPLE about her game – and how deaf contestants face a disadvantage.
Credit: Monty Brinton/CBS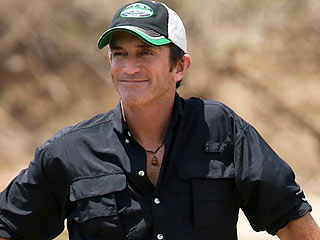 Originally posted 02/25/2015 03:40PM
It happens during every season of Survivor: A contestant is backstabbed.

During the final tribal council, one of the competitors is inevitably shocked – shocked! – that an ally would lie to them. They throw around words like "integrity" and "honor." Some even cry.

As the scenario unfolds, host Jeff Probst watches with an amused smile on his dimpled face. "It's fascinating," he tells PEOPLE. "I'm constantly entertained."

Was he entertained while filming the show's 30th season, premiering on CBS on Wednesday night? Probst says that Survivor: Worlds Apart, which divides its 18 contestants by profession, will be one of the franchise's strongest seasons yet.
Credit: Monty Brinton/CBS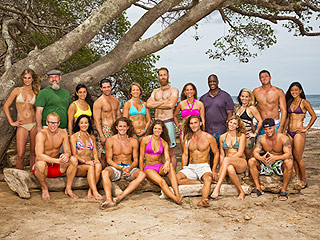 Originally posted 01/21/2015 12:00PM
Survivor is one of those shows that rises and falls on its casting. When the contestants are interesting, we get a stellar season like last spring's Survivor: Cagayan. If the cast is bland, we get a mediocre season like last fall's Survivor: San Juan Del Sur. (Don't take our word for it; even host Jeff Probst called it a "frustrating" season.)

But Survivor is shockingly resilient. Now entering its 30th season, it has been around so long that this season's youngest contestant was in the first grade when the show premiered. She's now 22.

This season, producers have divided the 18 contestants of Survivor: Worlds Apart into three tribes based on socioeconomic status. There's a white collar tribe: professionals and executives. The blue collar tribe includes a cop, hairdresser and postal worker. The no-collar tribe is full of bohemians who sell coconuts or design jewelry.
Credit: Monty Brinton/CBS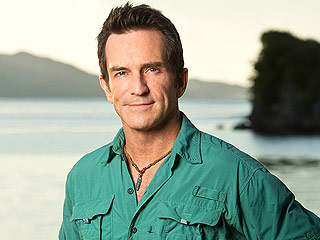 Originally posted 12/17/2014 10:30PM
Although Survivor: San Juan Del Sur was an uneven entry in the long-running reality show, the season finale had its share of blindsides and backstabbing – and, ultimately, a satisfying winner.

At the beginning of the final episode, it looked as though former Miss Michigan USA Jaclyn Schulz would be the next to go – and she would have been, had perennial CBS reality star Natalie Anderson not saved her with her immunity idol.

After Schulz won the final immunity challenge, the tribe voted out likable Louisiana firefighter Keith Nale, leaving an all-female final 3. At the final tribal council, Schulz, Anderson and Texas cheerleading coach Missy Payne answered the pointed questions of the jury.
Credit: Monty Brinton/CBS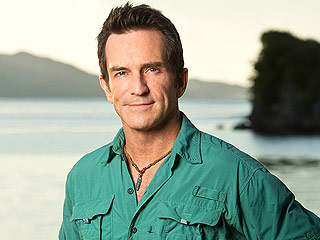 Originally posted 12/17/2014 10:00AM
There are good seasons of Survivor, and there are seasons that just never get off the ground. Survivor: San Juan Del Sur looked like it would be the latter, until a run of solid episodes near the end redeemed it.

After the first Blood Vs. Water was a critical and ratings success in 2013, the show returned to the same format this season – only to find that lightning hadn't struck twice.

Even Jeff Probst, Survivor's biggest cheerleader, acknowledges the struggle of San Juan Del Sur. "We came off of four fantastic seasons in a row: Philippines, Caramoan, the first Blood vs. Water and Cagayan, he says. "So this one just feels different, because it follows such great seasons. But it got a lot better as it went along."

But even middling seasons of Survivor can be fascinating, and the long-running CBS series remains the gold standard for competition reality shows. Here, Probst, 53, tells PEOPLE what went wrong with this season – and what went right.
Advertisement
The most buzzed about stars this minute!
Treat Yourself! 4 Preview Issues
Got a News Tip?
Send it to our People.com editors!