03:43 PM EDT 02/27/2015
Jeff Probst
Credit:

Monty Brinton/CBS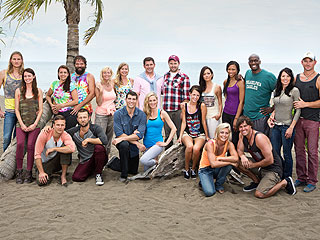 Update
Posted 08/21/2013 04:00PM
Originally posted 08/21/2013 12:55PM
You've got to hand it to the Survivor producers for finding new ways to keep the show fresh. We've seen seasons divided by race, age and gender. We've seen more blindsides and twists than we can count. We've even seen celebrity participants, including Lisa Whelchel and Jimmy Johnson.

But for the latest installment of CBS's hit, Survivor: Blood vs. Water, we'll see something we've never seen before: returning contestants competing against loved ones. Sure, it would be nice to have someone from home on the island with you – but it's still every man for himself. The blindsides will be more personal and the ramifications could extend far beyond the game.

Here's who will compete on season 27 of Survivor, which premieres Sept. 18:
Credit: Monty Brinton/CBS(5)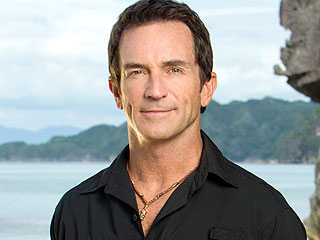 Originally posted 05/12/2013 10:20PM
It has been an exceptionally cutthroat season of Survivor, full of blindsides and broken promises. Two contestants were medically evacuated, one player was voted out in an impromptu tribal council and big characters went down in flames.

On Sunday, the season ended with an unlikely final three: Dawn Meehan, Sherri Biethman, both over 40, and 26-year-old John Cochran, who played his previous season as what some might call a weakling.

The final tribal council was contentious, with each of the nine jurors taking their shots at the finalists. Biethman was criticized for riding the coattails of the other two players. Meehan was attacked for forming personal relationships with contestants before backstabbing them. And Cochran took some heat for sitting back and allowing Meehan to do the work.

And then it was time to reveal the votes. Jeff Probst read the nine votes, and a winner was crowned.
Credit: Monty Brinton/CBS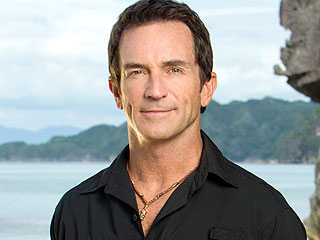 Originally posted 05/12/2013 09:00AM
Survivor has been on for 26 seasons now, but the long-running reality show still manages to stay interesting year after year. Case in point: Survivor: Caramoan. With medical evacuations, shocking blindsides and epic meltdowns, the season started out slowly but eventually picked up steam around the merge.

In anticipation for Sunday's finale, Jeff Probst – who has gone on record saying that Survivor: Caramoan was one of his favorite seasons in recent history – handicaps the final five. Who will win? Who doesn't have a prayer? Probst breaks it down for PEOPLE.
Credit: WireImage; Startraks; WireImage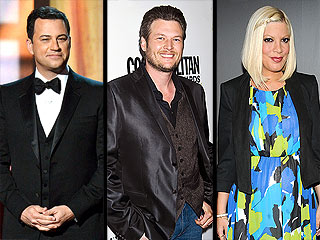 Originally posted 04/21/2013 05:35PM
Introducing Reverend Jimmy Kimmel!

The funny man took on a very different role when he performed the vow renewals between Matt Damon and his wife, Luciana, in St. Lucia, revealing a skill many were unaware the late night host had.

But Kimmel is far from the first celebrity to perform a wedding.
Credit: CBS (2)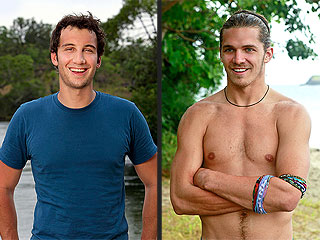 Originally posted 03/21/2013 07:20AM
Stephen Fishbach was the runner-up on Survivor: Tocantins and has been blogging about Survivor strategy for PEOPLE.com since 2009. Follow him on Twitter @stephenfishbach.

"I listened and I observed."
– Denise Stapley, winner, Survivor: Philippines

Maybe it's Stockholm Syndrome, but I really believe there's an undercurrent of good strategy this season on Survivor. It's been drowned out by larger-than-life characters like Shamar, Brandon and Phillip bellowing their cris-de-coeur up and down the Philippine jungle.

Underneath that clamor, though, smart people are making good decisions. We finally saw a glimmer of it on Wednesday's episode, when Corinne gave us a peek of what's going on behind the scenes.
Credit: Monty Brinton/CBS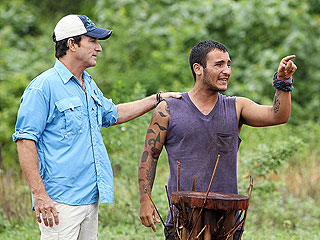 Originally posted 03/14/2013 09:15AM
Stephen Fishbach was the runner-up on Survivor: Tocantins and has been blogging about Survivor strategy for PEOPLE.com since 2009. Follow him on Twitter @stephenfishbach.

"This is like a constant battle for me – good/evil, good/evil – and I really want to do good."
– Brandon Hantz, Survivor: South Pacific

Wednesday's episode of Survivor may have been my least favorite in the show's 13-year history. Brandon Hantz, of the Louisiana Hantzes, had a complete mental breakdown. He threatened people's safety and poured out the tribe's rice. It was gripping viewing, no doubt. But it was also very sad.
Credit: Monty Brinton/CBS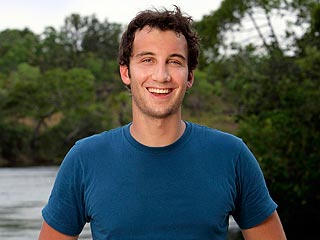 Originally posted 03/07/2013 09:45AM
Stephen Fishbach was the runner-up on Survivor: Tocantins and has been blogging about Survivor strategy for PEOPLE.com since 2009. Follow him on Twitter @stephenfishbach.

"If there's a merge coming up, we need strong members. But we also need loyal members."
– Stephen Fishbach, Survivor: Tocantins

What a blowout. Wednesday on Survivor, the Fans continued their epic losing streak. They lost the reward. They lost immunity. The Fans are losing so badly, they lost their biggest member to an errant dust particle.

Who could ever have imagined that putting 10 veterans of a game against 10 newbies would be a blowout? The Fans' only hope now is that the Favorites succumb to infighting.
Credit: Monty Brinton/CBS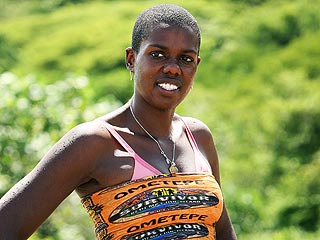 Update
Posted 02/18/2013 09:30AM
Originally posted 02/17/2013 02:30PM
Survivor just isn't Francesca Hogi's game.

The 38-year-old New York lawyer first played the game in 2011's Survivor: Redemption Island, where she was the first contestant booted. Returning for Survivor: Caramoan, she threatened to "drown herself" if she were the first one voted out. She even picked up a rock and said she would eat it if she were the first to go.

Sure enough, at tribal council, she was the first one to go. (She says she'll follow through on the rock-eating promise at the reunion if Jeff Probst can produce that very same rock for her.)

Speaking to PEOPLE, Hogi can laugh at her misfortune, but names names when it comes to who she thinks was responsible for her misfortune.
Credit: Getty; CBS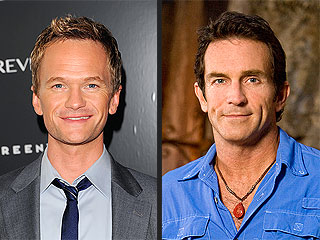 Originally posted 02/13/2013 03:30PM
Will Neil Patrick Harris soon be scheming his way to a Survivor victory?

It could happen. Host Jeff Probst has spoken to the How I Met Your Mother star about playing the game – and is currently looking for other celebrities who want to outwit, outplay and outlast the competition in hopes of being Sole Survivor on the long-running CBS reality show.

A celebrity season actually isn't that far fetched. Last season, The Facts of Life star Lisa Whelchel made the final three. And, in 2001, Kate Hudson and then–husband Chris Robinson showed up for an open audition for Survivor: Australia, before being turned away by producers. (How awesome would that have been?)

But for now, there's Survivor: Caramoan, the show's 26th season, premiering Wednesday night (8 p.m. ET). Ten new players will compete against ten returning players – with early favorites that include Dawn Meehan, a surprisingly tough 42-year-old mother of six from Utah, and Andrea Boehlke, a pretty blonde schemer from Wisconsin.

Catching up with PEOPLE, Jeff Probst reveals what to expect this season – and how a celebrity version would work:
Credit: Nate Beckett/Splash News Online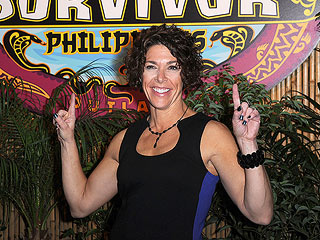 Originally posted 12/17/2012 08:00AM
The latest season of Survivor was volatile, cutthroat and ultimately satisfying with the crowning of the show's newest winner on Sunday night.

After an intense final tribal council, where the unrepentant final three pled their cases, sex therapist Denise Stapley beat returnee Mike Skupin and former Facts of Life star Lisa Whelchel by a vote of 6-1-1. The win capped off an invigorating competition that Jeff Probst called "a wild, unpredictable season."

Stapley won $1 million and the title of Sole Survivor.
Advertisement
The most buzzed about stars this minute!
Treat Yourself! 4 Preview Issues
Got a News Tip?
Send it to our People.com editors!