09:59 AM EDT 07/10/2016
Jen Schefft
Credit:

BOB D'AMICO/ABC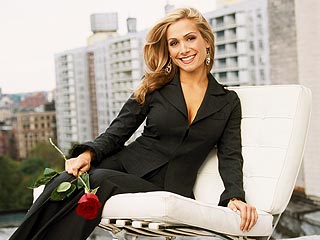 Originally posted 01/10/2005 04:30AM
Jen Schefft is putting her heart on the line a second time as ABC's newest Bachelorette, a year after her engagement to TV Bachelor Andrew Firestone ended. This time around, says the 29-year-old Chicago event planner, "I've gained some insight into the experience and I know when you get out into the real world that things can change." Take a peek at Schefft's strategies for finding love in primetime.
Credit: Roger Wong/INFGoff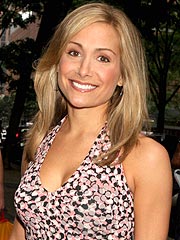 Originally posted 01/07/2005 04:00PM
Former Bachelor sweetheart Jen Schefft is ready for another shot at love on ABC Monday. PEOPLE has the scoop on the newest Bachelorette, plus other events to watch for in the coming week:
Credit: Adam Nemser-PHOTOlink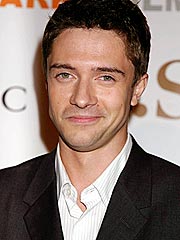 Originally posted 10/21/2004 06:00AM
In his new movie P.S., Topher Grace plays a would-be graduate student who becomes involved with a much-older admissions administrator (played by Laura Linney). But offscreen, his career didn't allow him to do much by way of hitting the books. "I had a one-year-in-college experience. And then someone (who) had seen me in a high school play asked me to come audition for (That '70s Show)," he said recently. "It was a real trade-off, me leaving college. We were filming on the Columbia (University) set for P.S., and there was a big part of me that wanted to kind of throw on my backpack and run away with the kids. But I do get another kind of education doing this."
Credit: Gregory Pace/Filmmagic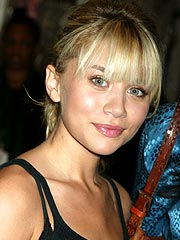 Originally posted 09/28/2004 06:00AM
Forget the student bars around New York University: Freshmen Mary-Kate and Ashley Olsen seem to prefer to do their reveling a little farther uptown, at Chelsea hotspot Bungalow 8. Ashley stopped at the club late last week at about 2 a.m., wearing a coral minidress and black boots and accompanied by a few friends – though both Mary-Kate and Scott Sartiano, Ashley's rumored beau, were absent. Among Ashley's entourage for the night was Sartiano's friend and business partner, Ali Federrici. The group sat in a circular booth and Ashley cuddled with Federrici, holding his hand – but she soon was up out of her seat to dance. She waited on the restroom line with all the mortals, and emerged licking a pink lollipop.
Credit: Roger Wong/INF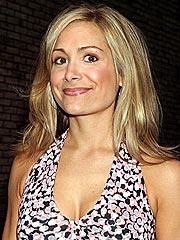 Originally posted 09/15/2004 06:00AM
We have some advice for the 25 guys who will soon find themselves vying for the affections of Jen Schefft on The Bachelorette: Act mortified. "I went onto the first show reluctant – my friends had to convince me to do it," Schefft says of her first reality-romance experience, as a contestant on The Bachelor. "I'm more likely to be attracted to the guys who are also reluctant to be on the show. The ones who seem too eager I probably will be less interested in." In other words, she didn't want to be on a reality show in the first place, but she's going on a second time and looking for someone who also doesn't want to be there. Got that, guys? The show begins filming in October and is set to air in January.
Credit: Roger Wong/INFGoff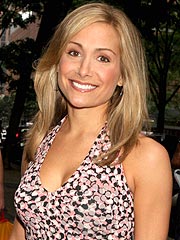 Originally posted 08/20/2004 04:00PM
Jen Schefft got a welcome surprise at the Thursday casting call in Chicago for ABC's The Bachelorette: Plenty of interested suitors came flocking.
Credit: Joseph Montezinos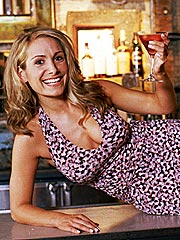 Originally posted 08/13/2004 06:00AM
Bachelor alum and Bachelorette-to-be Jen Schefft wasn't always so enthusiastic about finding love on reality TV. In the fall of 2002, while watching Aaron Buerge on the first season of The Bachelor with pal Michelle Kaminski, Schefft said, "God help me if I need to go on a dating show to meet a guy." Though she watched avidly, "I thought to myself, 'Who are these girls?' and 'Why would they do this?' " she tells us. But after Kaminski convinced her to apply and producers contacted her, Schefft was on her way. As for her broken engagement to Andrew Firestone following her first go on The Bachelor, Schefft says she's moved on: "There's a time period that you're sad and don't want to deal with relationships. And then you start to feel like yourself again – I'm definitely ready to find someone and start over."
Credit: Amy Graves/Wireimage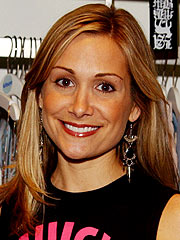 Originally posted 08/06/2004 04:00PM
Jen Schefft's TV romance with The Bachelor's Andrew Firestone may have fizzled, but now she's getting another shot at love – in New York – as the next star of ABC's The Bachelorette this fall, PEOPLE has confirmed.
Credit: Peter Kramer/Getty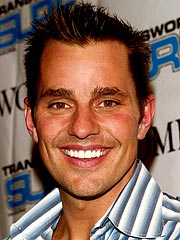 Originally posted 04/23/2004 01:05AM
Real Romance? Is Apprentice winner Bill Rancic dating The Bachelor's Jen Schefft, or not? Perhaps the two of them should set up a toll-free number and let us vote on it. "I've been to dinner with Jen a couple times," Rancic told us at a party at New York hotspot Marquee this week. "People are blowing this way out of proportion." What might be stopping the two of them? "She has her own career and I've obviously got a big task in front of me," he said. "We'll see what happens." Well, okay, but he likes her, right? "Any guy would be lucky to have her," he told us. "She's a great person. She's probably one of the most genuine women I've ever met." Hmm. Meanwhile, we wanted to know if success on The Apprentice has gone to his head. "My feet are firmly planted on the ground and I know I've got a lot of hard work ahead of me," he said. "I'm not losing perspective on reality." Though he's having "the time of my life," he expects his newfound fame to add to the challenge of overseeing the new Trump building in Chicago. "I've got a lot to prove," he said. "I'm going to be living in a fishbowl for the next year. People are going to be watching everything I do."
Originally posted 01/22/2004 11:59AM
The BacheloretteTrista & Ryan Of all the couples who have paired up on the networks' reality dating shows, why are the Sutters the only ones who have tied the knot? "There is no secret formula," says Trista, 31, who finally moved her things out of her L.A. apartment over New Year's weekend and into the four-bedroom Vail, Colo., home she now shares with Ryan, 29. "Ryan and I were obviously ready. I was at a place in my life where I was ready to move for him, because long distance is hard on a relationship. What can I say? It was in the cards for us." And do the cards also predict Bachelorette babies? "Definitely yes," she says. "We want kids. But we're happy with married life as it is for now."
Advertisement
The most buzzed about stars this minute!
Treat Yourself! 4 Preview Issues
Got a News Tip?
Send it to our People.com editors!