09:56 AM EDT 07/10/2016
Jenna Morasca
Credit:

Courtesy Jenna Morasca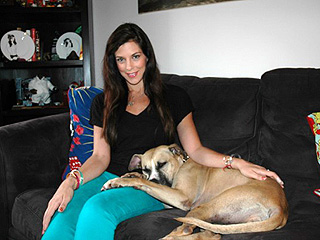 Originally posted 05/22/2013 12:20PM
At 32, newly single reality star Jenna Morasca knows what she wants in a future mate. Following her breakup from fellow Survivor winner Ethan Zohn after 10 years of dating, Morasca has decided that she wants to find a guy who'll love her and her dog Bobbi – unconditionally. In her third blog for People.com, she discusses how she came to that realization.

I am a single parent – a newly single parent, that is. Loving and parenting a dog as a single parent can create all sorts of new and unusual problems, but also new sources of joy. When I adopted 5-year-old Bobbi, I was in a relationship, and we mutually agreed it was time to expand the family – well, it was more like I wore him down, convincing him it was time to adopt a dog.
Credit: Courtesy Jenna Morasca; inset: Frederick M. Brown/Getty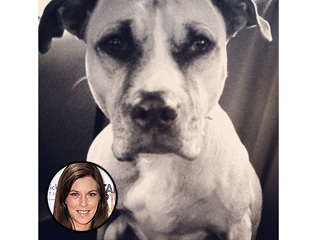 Update
Posted 04/24/2013 06:45PM
Originally posted 04/23/2013 11:10AM
Last August, Survivor winner Jenna Morasca went to a shelter and brought home the unexpected: an older dog with her share of "quirks". Have you ever known a dog to throw bones in the air like a quarterback? That's pit bull Bobbi-Ricki's trick and in a very short time, Morasca has become quite the wide receiver. Here, the reality star talks about the perks of adopting an older pup and why you should consider doing it too.

As human beings we value the experience that comes with age. We are reminded over and over again with statements like "older and wiser" and "respect your elders," promoting age as something to be cherished and respected.

So why are these ideals lost on animal kind? When animals age, some humans see them as less valuable, less important and less entertaining. This is why when you walk into one of the many animal shelters across the country, they're usually filled with animals that are older, or, as I like to say, wiser.
Credit: Mike McFarland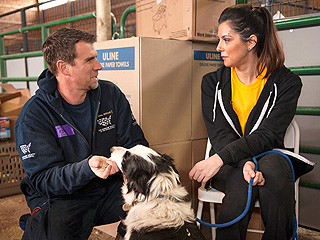 Update
Posted 03/20/2013 06:00PM
Originally posted 03/20/2013 03:45PM
You know Jenna Morasca from her days on Survivor and her lengthy relationship with fellow contestant Ethan Zohn. But what you don't know is that the reality star recently joined forces with the Humane Society of the United States and their Animal Rescue Team. Here, the 32-year-old tells PEOPLE about her recent adventures with the organization.

These days we have a million things to do and usually one day to do them in. So when out shopping for supplies for our pets it's hard to pay complete attention to what's happening at the cash register when we check out. But important things can happen in those cash register moments – things that may end up saving a life or two down the line. How does this happen? Let me explain.
Credit: Frederick M. Brown/Getty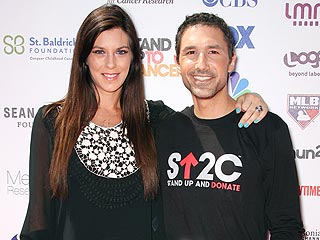 Originally posted 02/18/2013 11:05AM
Say it isn't so! Longtime couple Ethan Zohn and Jenna Morasca are ending their relationship.

"It is with much consideration and a heavy heart that we are announcing that after 10 years of a loving relationship, the decision was made to move on without each other," the couple said in an exclusive statement to PEOPLE Monday morning.

"We will carry with us the memories of a relationship grounded in love, laughter, support and friendship," the statement continued. "We have experienced some of life's greatest joys and toughest challenges together and our decision to be apart can never diminish that. We want to thank everyone for their support and we ask that our privacy be respected as we move forward."
Credit: Courtesy Jenna Morasca and Ethan Zohn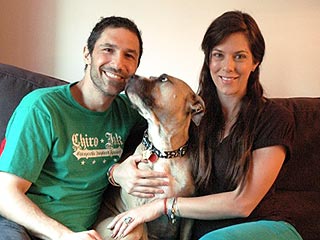 Update
Posted 08/28/2012 04:30PM
Originally posted 08/28/2012 02:15PM
There are plenty of laughs at Jenna Morasca and Ethan Zohn's New York apartment these days, thanks to a new furry friend.

After 10 years together, the former Survivor winners, who powered through Zohn's long treatment for Hodgkin's lymphoma, have adopted a pit bull/mastiff mix they named Bobbi-Ricki Zohn Morasca.

"Our lives have been very intense and serious the last year with Ethan's illness, and Bobbi has brought lightness and humor into our house," Morasca tells PEOPLE. "We constantly find ourselves laughing hysterically at her when she tries to talk to us with her half-bark, half-howl voice. She has brought a ton of laughter and love … we all are benefiting greatly from it."
Credit: Courtesy Jenna Morasca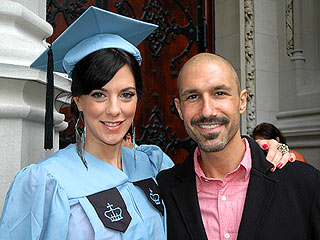 Originally posted 05/17/2012 03:45PM
Ethan Zohn and Jenna Morasca have reached another milestone together.

After getting a stem-cell transplant as part of his ongoing battle with Hodgkin's lymphoma, Zohn, 38, was by the side of longtime girlfriend as she graduated Wednesday from Columbia University with a masters in Counseling & Clinical Psychology, with an emphasis in substance abuse.

"Through over three years of blood, sweat, tears, heartache, bewilderment, flashes of genius and insight, filming our now Emmy-nominated show Everyday Health, filming Amazing Race, stem cell transplants, two years of Ethan's cancer treatments and sleepless nights, yesterday I graduated!" Morasca, 31, said on Thursday.

A healthy-looking Zohn – who is smiling in a photo of the couple – expresses how "proud" he is of his significant other. "To see her battle through all sorts of challenges and still find her passion for academics is such an inspiration," he tells PEOPLE. "Plus, now I don't have to pay for therapy."
Credit: Courtesy Jenna Morasca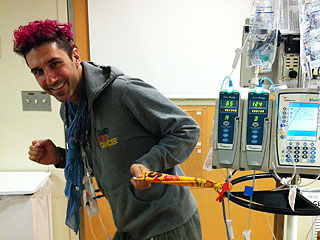 Originally posted 02/29/2012 11:30AM
Ethan Zohn isn't one to back down from a challenge. Currently battling a recurrence of his Hodgkin's lymphoma, the former Survivor winner underwent a stem-cell transplant Wednesday from one of his brothers – and he had a particular condition for his doctor.

"Ethan asked the doctor what was the record time for getting out of here, so he wants to beat that," Zohn's longtime girlfriend Jenna Morasca, who is staying with him at the hospital, tells PEOPLE.

"His doctor said there was no prize, and Ethan said, 'Yes, there is. You're going to tell the other patients that I made it out in three weeks.' "
Credit: Courtesy Ethan Zohn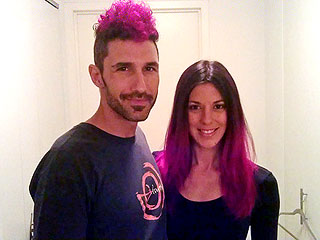 Originally posted 02/03/2012 09:40AM
As former Survivor winner Ethan Zohn prepares for stem-cell treatment in the coming weeks, the support he's getting from girlfriend Jenna Morasca is clear just by looking at the couple.

Zohn, 38, and Morasca, 30, debuted matching pink hairstyles this week to stand in solidarity as Zohn tries to beat cancer. Zohn also cut his hair into a Mohawk.

Last September, after months of being in remission from Hodgkin's lymphoma, Zohn found out that the cancer had returned. In January, he announced that he was "responding very well" to the latest round of treatments.
Credit: Courtesy Ethan Zohn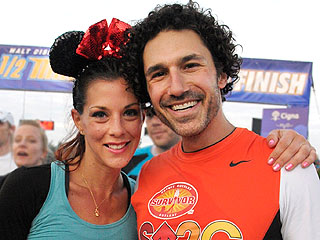 Originally posted 01/19/2012 08:00PM
Battling a relapse of Hodgkin's lymphoma, former Survivor winner Ethan Zohn had just finished round three of the new chemo drug SGN-35 when he got some welcome news from his doctor.

"I'm responding very well to the drug," he tells PEOPLE. "My tumors are reducing. It's not a 100-percent reduction, but my doctor gave me an A-minus so I'll take it."

Zohn, who learned in September that the cancer had returned to his chest, hasn't let his treatment slow him down.
Credit: D Dipasupil/FilmMagic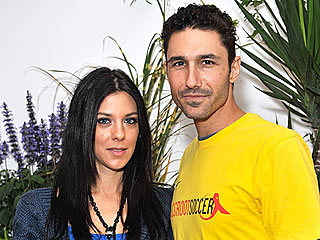 Update
Posted 11/03/2011 01:00PM
Originally posted 11/03/2011 11:05AM
When former Survivor winner Jenna Morasca heard the news that boyfriend Ethan Zohn's Hodgkin's lymphoma had returned, she was surprised by her emotions.

"The first time, as devastating and crazy and horrible as it was, I was like, 'Fine, we're going to beat this,' " Morasca, 30, tells PEOPLE.

"This time was a lot more devastating for me because we'd already been through so much. We really had moved on with our life and we had a lot of stuff we wanted to do that didn't involve cancer – I didn't think we'd have to do this again."
Advertisement
The most buzzed about stars this minute!
Treat Yourself! 4 Preview Issues
Got a News Tip?
Send it to our People.com editors!