11:16 AM EDT 07/10/2016
Jodi Arias
Credit:

Courtesy Daniel Freeman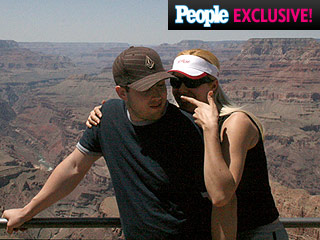 Originally posted 08/14/2015 03:00PM
In 2007, Daniel Freeman went on vacation with his friends Travis Alexander and Jodi Arias. During the road trip, they stopped to see the Grand Canyon. Freeman took more than 100 snapshots of Arias and Alexander, noting their playful interactions.
Credit: Cheryl Evans/The Arizona Republic/AP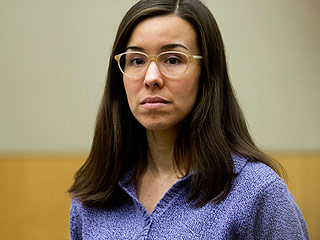 Originally posted 08/13/2015 05:00PM
Just hours after Travis Alexander was found dead in June 2008, his friend Daniel Freeman decided to call Jodi Arias to tell her about the killing.
Credit: Cheryl Evans/The Arizona Republic/AP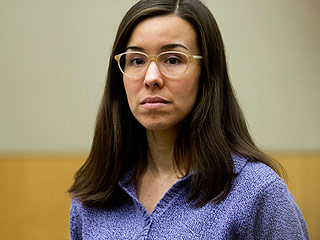 Originally posted 06/23/2015 03:10PM
An Arizona judge has ordered Jodi Arias to pay $32,000 to the family of her victim, Travis Alexander.
Credit: Cheryl Evans/The Arizona Republic/AP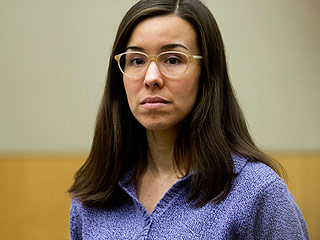 Originally posted 04/13/2015 01:50PM
Jodi Arias was sentenced on Monday morning to life in prison without parole in the 2008 slaying of her boyfriend Travis Alexander.
Credit: Cheryl Evans/The Arizona Republic/AP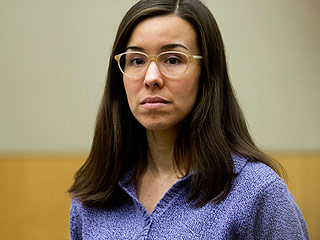 Originally posted 03/05/2015 12:30PM
A mistrial was declared in the Jodi Arias case after a Phoenix jury could not decide on whether she deserved the death penalty for the 2008 slaying of her boyfriend Travis Alexander.
Credit: Tom Tingle/Reuters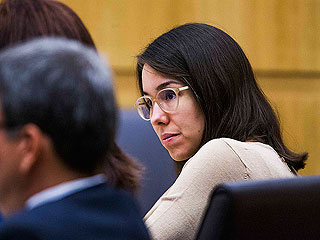 Originally posted 10/21/2014 08:20PM
The Jodi Arias sentencing retrial began Tuesday with lawyers alternately portraying her as a vicious killer and a hard-luck case deserving a second chance.
Credit: CNN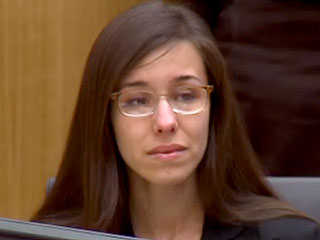 Originally posted 06/01/2014 08:15AM
A judge denied a motion from Jodi Arias's defense team this week to have the death penalty removed as a sentencing option for the woman whose murder trial became an international sensation.
Credit: Splash News Online(2)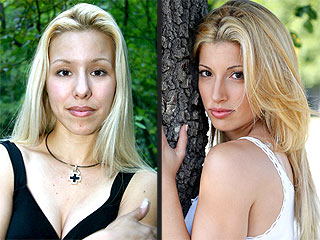 Originally posted 06/22/2013 05:00PM
She doesn't boil a pet bunny. But Jodi Arias displays wicked knife technique in a new Lifetime movie that could have just as well been titled, Fatal Attraction for Cable News.

Premiering Saturday at 8 p.m. EDT, Jodi Arias: Dirty Little Secret is a ripped-from-cable-news saga of a woman scorned who last month was found guilty of killing her former lover, motivational speaker Travis Alexander. On June 4, 2008, Arias stabbed and slashed him nearly 30 times, slit his throat and shot him in the head in what prosecutors said was jealous rage, and what Arias unpersuasively argued was self-defense, when, according to her, he attacked her.

But you know all that.

Dirty Little Secret unearths no secrets, dirty or otherwise. Every sordid detail, it seems, has been trumpeted for years by the media, then recycled for months during Arias' trial in Phoenix that got blanket coverage on TV and in particular on cable's HLN, vaulting that network to record ratings.

Now comes the inevitable made-for-TV film. Portraying what led up to the crime, it's tucked handily between the May verdict for the murder trial and the July retrial in the life-or-death-penalty phase.

The big surprise: Dirty Little Secret is a pretty good film. It's a draw-you-in, sudsy melodrama stocked with guilty pleasures: romance, sex, obsession, betrayal and vengeance.
Credit: The Arizona Republic/AP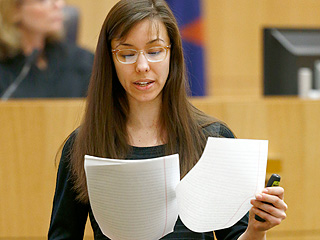 Originally posted 05/23/2013 07:55PM
A Phoenix jury on Thursday declared that it could not agree on whether to recommend death or life in prison for Jodi Arias for the 2008 slaying her lover, Travis Alexander.

Arias, dressed in black, tearfully held her hand to her face as the jury's decision was read and Maricopa County Superior Court Judge Sherry Stephens set a June 20 hearing to prepare for a penalty-phase retrial that could start July 18.

The mistrial does not undermine the jury's first-degree murder conviction. But a new jury, very possibly in a different city, will be asked to hear testimony only on the issue of penalty – unless the prosecution decides to offer Arias a plea deal of life. The prosecution announced after the verdict that it will weigh its options.
Credit: Charlie Leight/The Arizona Republic/AP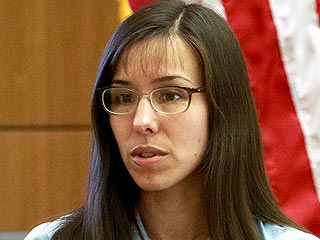 Originally posted 05/21/2013 02:45PM
In a complete reversal, Jodi Arias addressed the jury on Tuesday and urged them to sentence her to life in prison so her family doesn't have to suffer any more.

"I've made public statements that preferred the death penalty. I lacked perspective," Arias, dressed in black, said in the Phoenix courtroom.

"I can't in good conscience ask you to send me to death because of them," Arias said as she pointed to her parents and her baby sister, Angela, who now has a daughter of her own (Arias says she has only met the child from behind heavy glass). "That would be tantamount to suicide ... Please, please don't do that to them. I want everyone's healing to begin and for their pain to stop."
Advertisement
The most buzzed about stars this minute!
Treat Yourself! 4 Preview Issues
Got a News Tip?
Send it to our People.com editors!