03:01 PM EDT 06/26/2015
Joel Madden
Credit:

John Shearer/Getty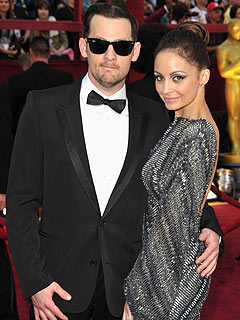 Originally posted 06/18/2010 01:55PM
Ever since Joel Madden and Nicole Richie got engaged, rumors have swirled about their wedding plans – but now the Good Charlotte rocker is clearing up at least one false report.

The couple are "absolutely not" getting married in June, Madden told PEOPLE Thursday at the Pampers "Dads on Diaper Duty" party in Manhattan. "We haven't even started planning," the rocker said.

Madden, 31 noted that he will be out on tour in the U.S. and Europe through most of the summer. But he and Richie, 28, are not in a rush to wed. Instead, they are concentrating on raising their family.
Credit: James Atoa/Everett Collection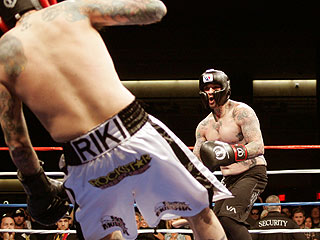 Originally posted 04/04/2010 01:30PM
If music doesn't work out for Benji Madden, he may want to look into boxing.



The Good Charlotte guitarist fought former MTV host Riki Rachtman in a celebrity bout on Saturday night in Las Vegas. In only one minute and 40 seconds, the referee stopped the fight after Madden knocked Rachtman down three times.



After his victory, Madden, who was escorted to the ring by his brother Joel Madden, climbed the ropes of the ring to celebrate.



"Benji Madden just kicked my ass," Rachtman after the match. "I got wasted by the guy in Good Charlotte."


Credit: Michael Rozman/Warner Bros.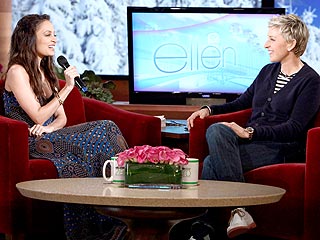 Originally posted 03/09/2010 08:30AM
They waited until they had children to get engaged. So, perhaps it's only natural that Nicole Richie and Joel Madden's wedding planning has been a bit delayed, too.

But Richie is planning to fix that in short order.

"I've been on the road. I just got home, and so it's really going to be now that's the time for me to sit down and think about what I want," Richie says in an interview set to air Tuesday on The Ellen DeGeneres Show.

Asked if they've set a date for the nuptials, she replies: "Not yet, but soon."
Credit: John Shearer/Getty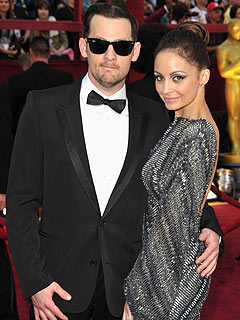 Originally posted 03/07/2010 08:05PM
Now that would be a reason to celebrate!

Joel Madden and Nicole Richie recently announced their engagement after keeping it secret for a while. But could they be walking down the aisle soon?

"It's tomorrow," Richie deadpanned, when asked by Ryan Seacrest on the Oscar red carpet if she and Madden had picked a wedding date. But Madden, who is set to deejay inside the ceremony, joked that he wanted to do it right after the telecast. "I thought it [would] be cool to do it here," the rocker said.

While Richie joked with Seacrest that she'd love him to "get ordained" and marry the couple, the starlet was less direct when pushed for more details about the nuptials. And her fiancé was equally tight-lipped.
Credit: MAXA/Landov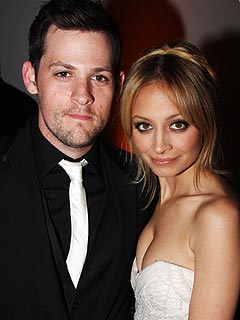 Originally posted 03/06/2010 07:15PM
For Joel Madden, the sheer mention of the word "Oscars" stirs up images of sitting at home with fiancé Nicole Richie and a bowl of popcorn.

On Sunday, that will all change. Instead of watching the 82nd annual Academy Awards this year, the Good Charlotte frontman will be a part of it, providing the soundtrack to the event as the in-house deejay.

"I'm just there to keep the vibe," he told PEOPLE on the eve of Hollywood's biggest night. "In between the show and in between people going up and accepting awards there's a lot of dead space and a lot of dead air, so I'll be just be there trying to keep it light and keep it fun."

But don't expect Madden, 30, to be the one cueing the music when those acceptance speeches run a little too lengthy – but he would be up for it.
Credit: Humberto Carreno/Startraks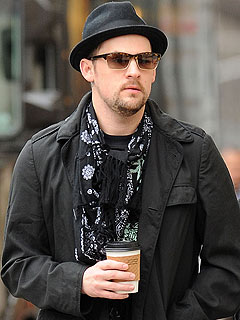 Originally posted 02/26/2010 03:25PM
Welcome to Club Oscar.

The ultra-traditional Academy Awards are loosening up this year, hiring Joel Madden to serve as house deejay at the show, producer Adam Shankman tells PEOPLE.

"We're friends and I asked him," Shankman says. "I wanted there to be a party atmosphere and I wanted to make sure everyone in the room was having a great time. He's one of the best, and knows most everyone there."

Madden is savoring the opportunity, Tweeting, "Guess who is Dj'in the Oscars. Me. Yes i will put on a bow tie of some sort."

The 82nd Annual Academy Awards will be presented on Sunday, March 7, and televised live on ABC beginning at 5 p.m. PT/ 8 p.m. ET.
Credit: MAXA/Landov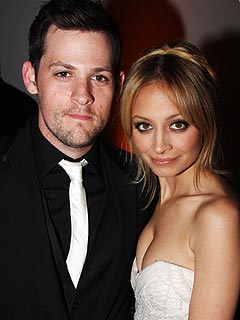 Originally posted 02/16/2010 12:15PM
It took becoming a mom for Nicole Richie to decide she was ready to be a wife as well.

Richie, 28, revealed that she was engaged to Joel Madden Monday night while taping a Late Show with David Letterman appearance set to air Friday.

When Letterman asked if she and Madden, 30, were married, Richie responded, "We're not," but added, "We actually recently got engaged."

After congratulating her, Letterman joked, "A lot of people will have children and then they don't want to rush right into the marriage – you know, they wait 'til the kids get out of college, then they get married."
Credit: Alan Silfen/Getty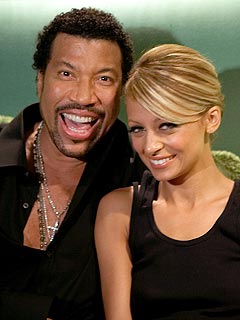 Originally posted 02/16/2010 11:30AM
With Lionel Richie as the father-of-the-bride, two things will likely occur at Nicole Richie's wedding to Joel Madden.

They'll party all night long.

People will be dancing on the ceiling.

As it is, the legendary singer is overjoyed by the couple's newly-announced engagement.

"My happiness for Nicole and Joel knows no boundaries," Richie, 60, tells PEOPLE exclusively. "They have given me two beautiful grandchildren, Harlow and Sparrow, and have proven to be great parents."
Credit: MAXA/Landov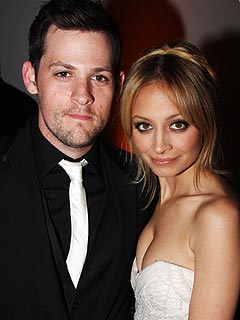 Update
Posted 02/16/2010 06:05AM
Originally posted 02/15/2010 09:35PM
They've been together for more than three years and have two children. Now, Nicole Richie and Joel Madden are planning to make it official.

"Yep. i'm engaged. Very happy. Yeah we've been engaged for a while so your all kind of late on that. But Thanks for the hooplah all the same," Madden Tweeted Monday night, after news of their plans to wed went wide. He also expressed thanks to relatives who did not let word of the engagement slip.

He Tweeted: "P.s. thats why i love my family and friends. None of them are sources. All good tight lipped people who let us enjoy it! Thanks everybody"

Richie said Monday night during a taping of the Late Show with David Letterman that the couple are engaged to be married, a source told PEOPLE.
Credit: Jeff Vespa/WireImage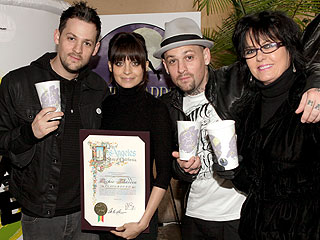 Originally posted 02/09/2010 06:05PM
Nicole Richie and Joel Madden's daughter Harlow had to take her very first rain check on Tuesday in Los Angeles. With hail and rainstorms sweeping over the city, the 2-year-old couldn't play at the new playground her parents raised funds to build at downtown L.A.'s low income housing, Beyond Shelter.

"One raindrop, and she'd melt," joked her playful dad.

Despite the uncharacteristically bad weather, the opening was a meaningful accomplishment for Richie and Madden, who pledged to raise $35,000 to build the playground in September 2008 through the Richie-Madden Children's Foundation.

"When we first started coming here, there were no kids outside," says Richie. "To see the place come to life and have a place to come outside and be kids, and have their imaginations run wild, it's really awesome."
Advertisement
The most buzzed about stars this minute!
Treat Yourself! 4 Preview Issues
Got a News Tip?
Send it to our People.com editors!