12:01 PM EDT 07/10/2016
John Slattery
Originally posted 05/04/2016 12:30PM
John Slattery
is opening up about his father's hearing loss and how it has affected the family.
On Tuesday, the
Mad Men
alum helped Duracell launch its new "Stay Connected" initiative, which to bring more attention to the issue of hearing impairment and encourage people to get tested and get a hearing aid if they suffer from loss.
Of his own father Jack Slattery's struggle with his hearing loss, the actor told PEOPLE: "He was disconnected from the every day events in his life and our life."
Originally posted 09/15/2015 08:00PM
Playing one of the real-life reporters who broke the Catholic Church's child molestation coverup story completely changed John Slattery's view of investigative journalism.
Credit: Justina Mintz/AMC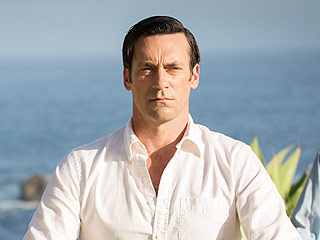 Originally posted 05/19/2015 02:00PM
While it may be one of the most famous ads in television history, Mad Men didn't shell out a dime to use the iconic Coca-Cola spot in the series finale of the AMC show.

When asked if the network paid to use the original ad in the highly anticipated final episode, a spokesperson for the company confirmed to PEOPLE, "No money exchanged hands."

But just because Coca-Cola played a big part in the finale doesn't mean the company knew ahead of time how Don Draper would say goodbye.
Credit: Frank Ockenfels/AMC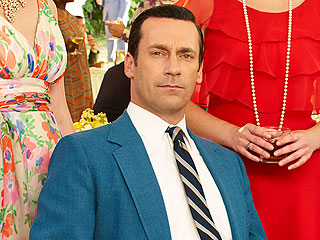 Originally posted 05/18/2015 07:00AM
"You only like the beginnings of things," someone once told Don Draper (Jon Hamm). Well, Don isn't the only one. As viewers, we love the beginnings of things: Remember the excitement of discovering this little 1960s drama eight years ago on some channel called AMC? The beginnings are always so full of possibility. Maybe that's why, for all of our wild theories about what will happen, the endings never satisfy us.

As I wrote last week, it's often hard to tell the difference between endings and beginnings on Mad Men. Don Draper keeps starting over, only to find himself right back where he started. This show is a time machine, going backward and forward, always taking us back to the same place. "You can put this behind you," Don tells Anna's (Melinda Page Hamilton) niece, Stephanie (Caity Lotz). "It's easier if you move forward." But moving forward is moving backward. Progress doesn't exist.
Credit: Elisabeth Caren; Frank Ockenfels 3/AMC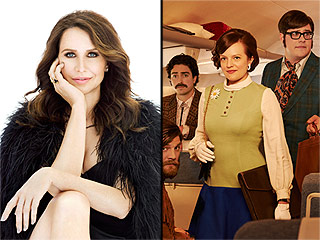 Originally posted 05/17/2015 05:25PM
All good things must come to an end – and that cliché extends to great things like Mad Men.

"The last day of shooting was so sad," costume designer Janie Bryant tells PEOPLE of being on set for the last day of filming the AMC drama's seventh – and final – season. "The whole entire cast showed up on set. And, with each actor wrapping their last scene, everyone was just crying like crazy."
Credit: Frank Ockenfels/AMC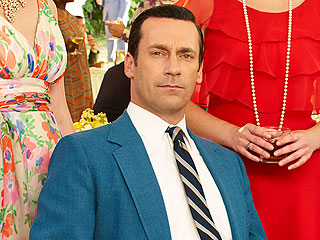 Originally posted 04/05/2015 03:30PM
Mad Men is back for the first of its seven final episodes, and Jon Hamm's Don Draper is still firmly committed to being admitted to the marble-columned pantheon of Existentially Miserable Businessmen (as Represented in American Arts and Letters).

It's hard to imagine that he won't get in by the end and join such august company as Willy Loman, Charles Foster Kane, Tony Soprano, the Wolf of Wall Street and, going back quite a stretch, Silas Lapham.

But what did we expect? If Don were the Easter Bunny, he would be sitting off in the corner of the egg hunt, nursing his scotch, smoking a cigarette and distractedly encouraging the kids as they filled their baskets. "Good one you got there, Scotty … Nice, Lisa Beth, mm."

Series creator Matthew Weiner has, as he often does, urged reviewers not to spoil any of the episode's surprises. This isn't hard, since not all that much happens in Sunday's premiere. Whatever the series' ultimate conclusion, Mad Men has stuck to its peculiar tone of crepuscular heaviness.

That has been the source of much of its power: The show has been ebbing ever since it premiered.
Credit: Peter Yang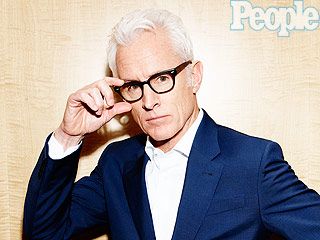 Originally posted 04/03/2015 09:45PM
John Slattery might have earned himself silver-fox sex symbol status after playing Roger Sterling on Mad Men for nine years, but that doesn't mean he's comfortable with the title.

"It's nuts," the actor, 52, tells PEOPLE. "I don't think that anybody who is thought of in any way, shape or form as that is comfortable with it."

While Slattery admits he was surprised by all the attention from female fans, there are certain qualities about his character that come straight from the actor's own life.
Update
Posted 02/23/2015 02:40PM
Originally posted 02/23/2015 02:00PM


Does it really have to end?

The second trailer for Mad Men's final episodes was released Sunday night during the Oscars, and after seven seasons and countless hangovers with Don Draper and Co., we're still not quite ready to say goodbye.

As Don narrates a heartfelt pitch about nostalgia (from the Kodak commercial pitch during season one), we see flashbacks of some of the greatest moments throughout the show's history.
Originally posted 02/19/2015 05:20PM


Aw sookie sookie now!

The tagline for Mad Men's final seven episodes reads, "The Party's Over," but a new trailer suggests it's actually in full swing.

It's the '70s baby. Diana Ross's sultry "Love Hangover" provides the background for a summer Hamptons get-together, and the gang's all there.
Credit: Frank Ockenfels 3/AMC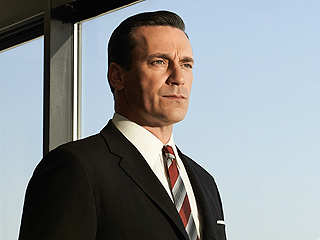 Originally posted 04/13/2014 11:20PM
Mad Men began its final season Sunday on AMC with a somber, even opaque episode that was probably a case of holding its final hand close to the vest. You hope there are some sensational cards there. Creator Matthew Weiner, whose baby this is, can be sensational or sensationally drab, exactly as he chooses.

The show's integrity is unmatched, admirable and every so often deeply irritating.

At any rate, I think it will be a while before anyone sings "Zou Bisou Bisou" again.
Advertisement
The most buzzed about stars this minute!
Treat Yourself! 4 Preview Issues
Got a News Tip?
Send it to our People.com editors!