11:35 AM EDT 07/10/2016
Josh Radnor
Credit:

Ron P. Jaffe/FOX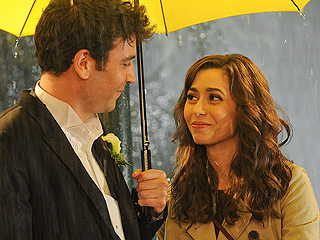 Originally posted 09/22/2014 08:00AM
Many viewers found How I Met Your Mother's maudlin season finale last March anything but legendary. (As PEOPLE noted, it was ceme – wait for it – tery.)

But fans of the show may be happier with an unseen – and far more upbeat – version contained in a new DVD box set available Tuesday.

Without spoiling it, let's just say the "alternate ending" of the finale, "Last Forever," will cause tears of joy instead of grief. (Although, unfortunately, it still contains Lily's tragic bangs of 2016.)
Update
Posted 07/15/2014 11:25AM
Originally posted 07/14/2014 06:00PM
When last we saw Ted Mosby, the protagonist of the dearly departed CBS sitcom How I Met Your Mother, he was living in the year 2030 and finally mustering up the courage to get over the death of his beloved wife Tracy by asking out his friend Robin, whom he had previously spent years pining for.

But now, in 2014, Entertainment Weekly has caught up with the New York-based architect to get his reactions to LeBron James returning to his hometown team, the Cleveland Cavaliers.


Credit: Ron P. Jaffe/FOX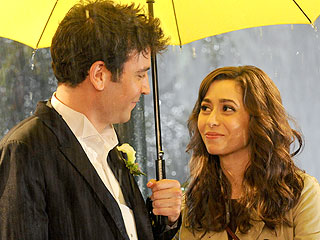 Originally posted 04/01/2014 07:30AM
Fans of CBS's long-running How I Met Your Mother had a rough night Monday, as their beloved story came to an end. [Insert obligatory legend – wait for it – ary reference here]

Then they immediately took to Twitter to vent. (Good luck to anyone attempting to avoid spoilers: The show is currently trending high on Google, Facebook and Twitter.)

While emotions ran the gamut from dissatisfaction to bittersweet nostalgia to all-out rage, there was emphatically no middle ground. Tuesday morning, if you didn't have a strong opinion on the HIMYM finale, you were out in the cold.
Credit: Ron P. Jaffe/CBS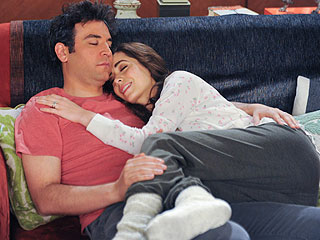 Originally posted 03/31/2014 11:00PM
To paraphrase Ted and Robin: "Major Warning!" This story contains spoilers about tonight's final episode of How I Met Your Mother. 

Back in 2005 as How I Met Your Mother debuted, I wrote that it was the Lost of sitcoms – a group of people searching for love and identity while marooned on an island. (Have you ever tried to escape Manhattan during rush hour?) There was plenty of time travel, too. And like Lost, the CBS sitcom bowed out controversially, but as many fans predicted. 
Credit: Ron P. Jaffe/FOX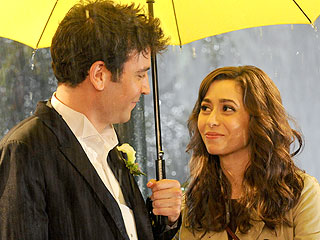 Originally posted 03/31/2014 10:10PM
"And that, kids, is how I met your mother."

With that line, How I Met Your Mother came to an end on Monday with an hour-long episode that finally wrapped up the story Ted (Josh Radnor) has been telling for nine seasons. While fans have known all along that Ted would meet The Mother (Cristin Milioti) at a train station platform in fictional Farhampton, Long Island, the show's final episode revealed several new twists in the story of the gang: Marshall (Jason Segel), Lily (Alyson Hannigan), Barney (Neil Patrick Harris) and Robin (Cobie Smulders).

Below, we recap the finale's best moments in quotes. Warning: There are a few spoilers!
Credit: Ron P. Jaffe/CBS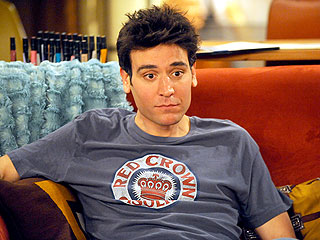 Originally posted 03/31/2014 09:10PM
In a world where cutting to black (The Sopranos) or sending your characters to prison (Seinfeld) passes for a series finale, How I Met Your Mother's ender was decidedly sweet and complete.

While some critics have harshed on this season, the CBS sitcom did a terrific job of tying up all sorts of loose ends (The Mother has a name! The Cockamouse lives!) Except one, that is.
Credit: Cliff Lipson/CBS; Monty Brinton/CBS(2); Robert Voets/CBS;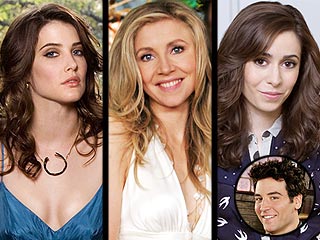 Update
Posted 03/31/2014 07:30PM
Originally posted 03/31/2014 10:00AM
Ted Mosby has dated a lot of women on How I Met Your Mother. We wouldn't call him a "slut" exactly, nor would we describe his dates as "random skanks," but the architect has certainly had more than his fair share of Mrs. Right Nows along his journey to find Mrs. Right. Some of them were guest stars, some of them were series regulars, and some of them didn't even have names (sorry, Blah Blah – we mean, Carol). But rich or poor, blonde or brunette, one thing united them: They all fell under Mosby's strange spell.

And now is the time, in the grand tradition of nuts and pies, to rank them.


Credit: CBS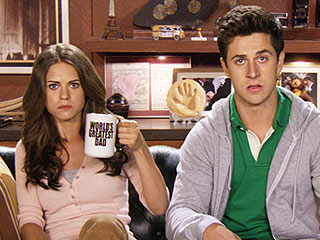 Update
Posted 03/31/2014 01:40PM
Originally posted 03/31/2014 01:00PM
You've met the mother. And in the series finale, Ted finally does. But before bidding farewell to How I Met Your Mother forever, we checked in with the children who have waited nine long seasons to hear their parents' love story.

David Henrie and Lyndsy Fonseca joined PEOPLE on Twitter on Monday afternoon, answering fans' questions live with the hashtag #AskTheKids. Though they've gotten less screen time than the actors playing the MacLaren's gang, you could argue Henrie, 24, and Fonesca, 27, are the stars of the show. After all, without his kids, Ted wouldn't have a tale to tell.
Credit: Cliff Lipson/CBS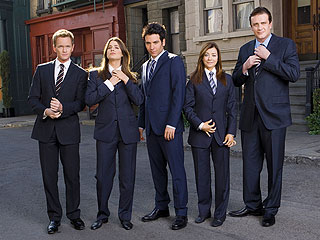 Originally posted 01/16/2014 06:55PM
With a handful of episodes left before the cast of How I Met Your Mother go their separate ways, Neil Patrick Harris acknowledges that it's a bittersweet time.

"We're saying the word 'last' a lot more than we ever did," he told PEOPLE on Wednesday during a Television Critics Association set visit. "We knew that it was going to come to an end, but we never really talked about the end, so this season has been filled with a lot of us saying, 'Oh.' "

As Harris and his castmates Cobie Smulders, Josh Radnor, Jason Segel and Alyson Hannigan fielded questions from reporters, both of the actresses said, "You guys really want us to cry."
Credit: CBS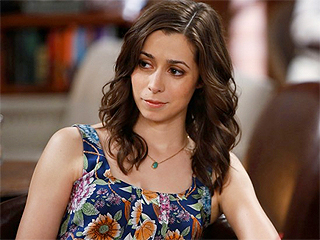 Originally posted 09/24/2013 03:15PM
Earlier this year, the audience finally met How I Met Your Mother's titular star, and on Monday's season nine premiere, one more person joined that elusive club – just not Ted himself.

Over the course of two back-to-back episodes, Ted's best friend Lily (Alyson Hannigan) met his dream woman on board a train headed to the fictional Farhampton, Long Island, where Robin (Cobie Smulders) and Barney (Neil Patrick Harris) are set to wed. It marked the first major scenes for actress Cristin Milioti, who made her debut as the much-anticipated mother in last May's season finale. As the show progresses towards its series finale in 2014, the audience will continue to learn more about Ted's as-yet unnamed wife-to-be, but in case you missed it, here's what we learned on Monday:
Advertisement
The most buzzed about stars this minute!
Treat Yourself! 4 Preview Issues
Got a News Tip?
Send it to our People.com editors!