01:42 PM EDT 04/13/2013
Kate Gosselin
Update
Posted 09/07/2011 12:00PM
Originally posted 09/07/2011 08:00AM
Kate Gosselin's long-time TLC show Kate Plus 8 has been canceled, and she's the first to admit that the transition from reality star to regular mom isn't going to be an easy one.

"I'm freaking out. Big time," she tells PEOPLE in the new issue.

Her kids, twins Cara and Mady, and sextuplets Alexis, Hannah, Aaden, Collin, Leah and Joel "weren't ready," to leave the show, which has been airing since 2005, she adds. "Nobody was. I've never quit a job in my life without having something else lined up. I don't know what's next."
Credit: Peter Kramer/NBC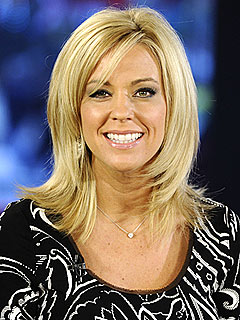 Originally posted 08/16/2011 04:30PM
Now that Kate Gosselin's TLC reality show, Kate Plus 8, has been canceled, she may be looking toward her next career move. In addition to being a reality star, Kate is a registered nurse and a best-selling author – not to mention a super mom. So, what should she do next? Here are some ideas:

Kate serves up healthy meals for her eight children and prefers organic, so why not become a natural foods chef? She can certainly handle cooking for picky customers – and lots of them.

She and her ex-husband Jon Gosselin weren't afraid to squabble in front of the cameras while filming Jon & Kate Plus 8. Maybe it's time to put that experience to good use and have straight-shooter Kate sit down with bickering couples as their marriage counselor.
Originally posted 08/15/2011 07:55PM


Her show has just been cancelled and her marriage crumbled in 2009, but Kate Gosselin doesn't seem to have regrets about her tumultuous past few years.

"I know that I'm glad to be divorced and on my own," she says, addressing ex-husband Jon Gosselin, 34, in a clip from an episode of Kate + 8, which airs Monday night on TLC; the show's final episode will air Sept. 12.

"I wouldn't change my marriage because I have eight awesome kids that I would not change," Kate, 36, says on Monday night's episode. "But people change and they're not who you thought they were and if they're not for you, move on. And I have."
Credit: Humberto Carreno/Startraks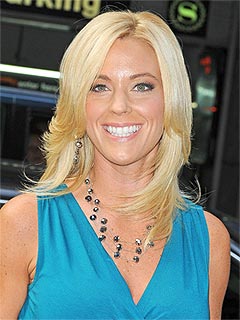 Originally posted 08/15/2011 03:00PM
Kate Gosselin's days as a reality star are done for now.

TLC – the network that gave viewers a firsthand glimpse of Kate's tumultuous and highly publicized split from ex-husband Jon Gosselin while they continued to raise their eight children – will no longer follow the 36-year-old and her brood with cameras.

"TLC has decided not to renew another season of Kate Plus 8," a network rep told PEOPLE in a statement. "By the end of this season Kate Plus 8 will have hit the 150 episode mark (including Jon & Kate Plus 8); an exceptional milestone. TLC hopes to check in with Kate and the family periodically with specials in the future."
– Dahvi Shira
Credit: Diane Cohen/Fame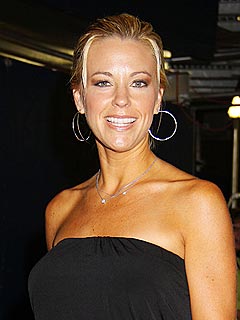 Originally posted 06/06/2011 12:55PM
Jon and Kate Gosselin had the end of their marriage play out in the tabloids and on their reality show, Jon and Kate Plus 8, but the single mom says tensions have finally calmed between the exes.

"It's just naturally gotten more peaceful, which is good," Kate, 36, told PEOPLE on Friday. "He's working now, which is great. He has somewhere else to put his attention, which is good."

Although Kate considers her parenting skills "very different" from Jon's, she believes whatever he's doing is working.
Credit: Ron Asadorian/Splash News Online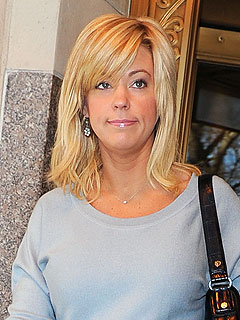 Originally posted 05/20/2011 03:20PM
Kate Gosselin's marriage to Jon Gosselin ended in 2009, but the drama continues.

On Thursday, the Kate Plus 8 star was ordered to pay more than $10,000 to a Pennsylvania marriage therapist who allegedly counseled her and then-husband Jon, according to Pennsylvania's Standard Speaker.

Sylvia Lafair, of Creative Energy Options, says she entered into a verbal agreement to fly to Los Angeles and provide counseling for the couple in March 2009. However, Lafair states that Gosselin, 36, refused to pay for her travel fees and services.
Originally posted 04/04/2011 11:55AM
Kate Gosselin isn't having much luck in the dating department – but then, it was never going to be easy for a single mom with eight kids.

"You start out the first time around, and you're some single girl with not a lot of baggage or issues," the reality mom, 36, said Monday on NBC's Today show.

"I like to have fun, and I don't have a lot of time for myself. I do have eight kids. I feel like I have my life together, pretty much. But let's be honest. It's going to take a strong person to wrangle this mess."
Originally posted 03/31/2011 03:15PM


Who says elephants love peanuts? In an exclusive first look at a new episode of Kate Plus 8, Kate Gosselin and her kids prove that the animals have a thing for bananas.

"Australia Adventure," which airs Monday (10 p.m. ET) on TLC, follows the Gosselins as they travel to Australia – a 21-hour trip with eight kids! – to ring in 2011. The adventures that await them include camping, a boat ride out to sea to swim with sharks, meeting with Australian aborigines to learn about dancing, didgeridoos and boomerangs and a trip to the Australia Zoo in Brisbane to feed the elephants.
Credit: Ben King/Startraks; Norman Scott/Startraks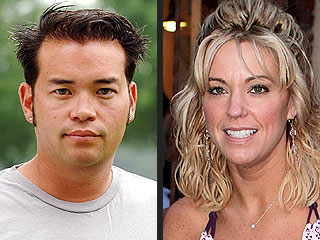 Originally posted 02/25/2011 03:40PM
He may have found a new job (installing solar panels), but Jon Gosselin won't be experiencing a sunny reunion with his ex wife any time soon.

Though a slew of recent tabloid reports have suggested Jon and Kate Gosselin might be rekindling an old flame, fans of Jon and Kate Plus Eight shouldn't hold their breath. According to a source very close to Kate, "There is absolutely no chance of a reconciliation. They remain civil for the sake of the kids, but that's it. It's frustrating for Kate that people keep making up stories. They have both moved on."
Originally posted 12/13/2010 11:25AM


So much for camping!

On Sunday's episode of Sarah Palin's Alaska, the former Republican vice presidential candidate invited fellow reality star Kate Gosselin into her home and out into the Alaskan wilderness for an overnight camping trip with their kids.

Though the women hit it off at first, bonding over paparazzi woes, Gosselin, who arrived with her eight children in tow, became uncomfortable pretty quickly. Palin did her best to prepare – and frighten – her guest during a bear safety course, which included a segment on shooting guns at a firing range.

"I can't say I'm a gun advocate," Gosselin said, "but ... if I had to use a gun to save my kids, absolutely [I would]." And she did, firing off a shot for target practice.

When it came time for camping, it was the rain, rather than the bears, that worried the women. Though Palin was determined to have a good time, Gosselin admitted she didn't understand the appeal of being in the great outdoors where it's wet and cold.
Advertisement
The most buzzed about stars this minute!
Treat Yourself! 4 Preview Issues
Got a News Tip?
Send it to our People.com editors!