12:19 PM EDT 08/18/2015
Kevin Spacey
Credit:

Nathaniel Bell/Netflix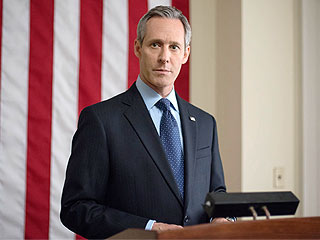 Originally posted 03/04/2014 08:00AM
It's not easy going up against Frank Underwood.

As the newly minted Vice President on Netflix's House of Cards, Underwood (played by Kevin Spacey) is the worst kind of political shark – he has to keep moving upward, or else he dies. In the second season, Underwood's main target is his own commander in chief, Garrett Walker, played by Broadway veteran Michel Gill. A mild-mannered pushover, Walker spends the season caught in the middle of a political war between Underwood and his longtime mentor, energy titan Raymond Tusk ...

(Major House of Cards spoilers below!)

… until the two men eventually team up and force him to resign from office, leaving Underwood the most powerful man in the world. It's an ignominious end for any pol, made doubly ironic by the fact that Walker was one of the few House of Cards operatives to show any sign of a conscience.

We spoke to Gill about playing the president, how House of Cards is like Shakespeare, and why viewers might be a little too tough on his character.


Credit: Jeff Kravitz/FilmMagic; A-way!/Splash News Online; WENN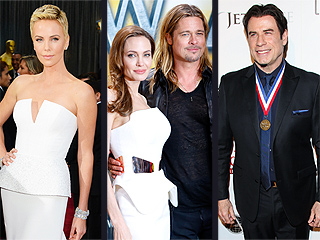 Originally posted 02/24/2014 11:30AM
And the presenters are ...
Filed Under:
Academy Awards
,
Oscars 2014
,
Amy Adams
,
Andrew Garfield
,
Angelina Jolie
,
Anna Kendrick
,
Anne Hathaway
,
Benedict Cumberbatch
,
Bill Murray
,
Brad Pitt
,
Bradley Cooper
,
Channing Tatum
,
Charlize Theron
,
Chris Hemsworth
,
Christoph Waltz
,
Daniel Day-Lewis
,
Ellen DeGeneres
,
Emma Watson
,
Ewan McGregor
,
Gabourey Sidibe
,
Glenn Close
,
Goldie Hawn
,
Harrison Ford
,
Jamie Foxx
,
Jason Sudeikis
,
Jennifer Garner
,
Jennifer Lawrence
,
Jessica Biel
,
Jim Carrey
,
John Travolta
,
Joseph Gordon-Levitt
,
Kate Hudson
,
Kerry Washington
,
Kevin Spacey
,
Kim Novak
,
Kristen Bell
,
Matthew McConaughey
,
Michael B. Jordan
,
Naomi Watts
,
Penelope Cruz
,
Robert De Niro
,
Sally Field
,
Samuel L. Jackson
,
Sidney Poitier
,
Tyler Perry
,
Viola Davis
,
Whoopi Goldberg
,
Will Smith
,
Zac Efron
Credit: Nathaniel Bell for Netflix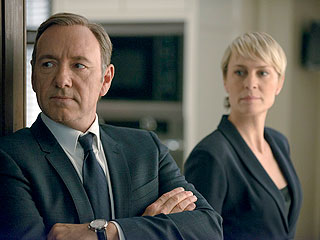 Originally posted 02/16/2014 03:20PM
Acclaimed political drama House of Cards counts a huge, loyal fan base, but star Kevin Spacey gets a special thrill when it comes a particular set of die-hards: real-life Beltway insiders who've given the show a big thumbs-up.

"This is my favorite comment I've heard: 'It's 99 percent accurate,' " Spacey, 54, told PEOPLE before the season 2 premiere Thursday, held at the Directors Guild of America headquarters in Los Angeles.

Of the 1 percent who aren't sold, Spacey said they gripe, among other things, "that you could never get an education bill passed that fast," referring to a key plot line in season 1 of the show, whose sophomore outing debuted Friday.
Credit: Nathaniel Bell for Netflix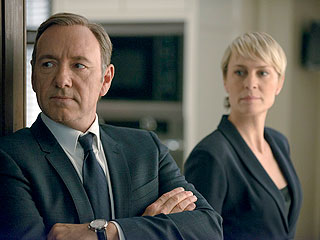 Update
Posted 02/14/2014 08:00PM
Originally posted 02/14/2014 02:00PM




Politics, as the saying goes, is the art of the possible, the attainable, but cable shows have to aim and hit higher than that – especially if they star Kevin Spacey and happen to be season 2 of
House of Cards
.
The
political melodrama
that launched original programming on the House of Netflix is back – all 13 episodes are available Friday – but the first four episodes made available for review suggest that show is off its game, at least initially. And the game is everything here.
Oh, before we get started: Netflix has been
very concerned about spoilers
, and with good reason. There's at least one thwopping surprise, and you'll want it to fall on you like an angrily resistant turkey dropped unsuspectingly on your head. So those odd crackles and thumps you hear will be me beating about the bush.
Credit: Knight Takes King Prod.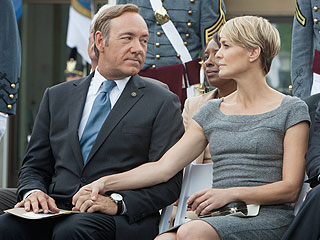 Originally posted 02/12/2014 05:00PM
SPOILER ALERT: This post divulges key plot details from season 1 of Netflix's House of Cards

Don't have Valentine's Day plans? Now you do! Netflix's House of Cards returns for its second season on Feb. 14.

Granted, Francis Underwood's Washington, D.C., isn't brimming with the best relationship material, but you're sure to find someone you'll love ... to hate. Kevin Spacey, Robin Wright and the rest of the House of Cards cast make the misdeeds of The West Wing look like a Bingo game.
Credit: Nathaniel Bell/Netflix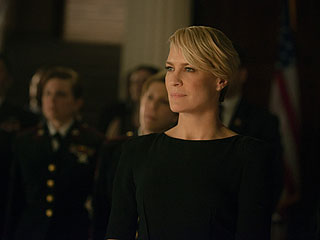 Originally posted 02/05/2014 12:45PM
On
House of Cards
, Claire Underwood is the queen of hearts, allowing her husband to sleep with a young reporter so they can leak damaging stories about their political enemies. And in an exclusive teaser from season two, it looks like the Underwoods are back to their old tricks.
But could it tear them apart?
In the clip from Netflix's hit drama, Claire (
Robin Wright
) and Frank Underwood (
Kevin Spacey
) are in full power-couple mode – though the tension between them is growing.
Credit: ABC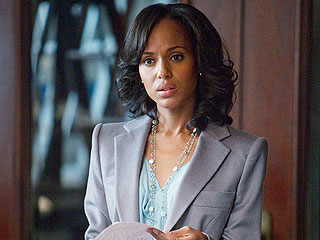 Update
Posted 07/18/2013 06:00PM
Originally posted 07/18/2013 12:30PM
The best news out of Thursday's Emmy Awards nominations is that newlywed Kerry Washington is up for best actress for Scandal.

I was worried that the ABC melodrama – about a beautiful political fixer with conflicted romantic feelings for a handsome, emotionally disturbed president – wouldn't be considered serious enough to merit attention.

Actually, now that I've written that out, I can see why the show might not be considered serious. It's ridiculous. And, in fact, it was shut out of the other top categories. (Although Dan Bucatinsky got a guest-actor nod.)
Filed Under:
TV News
,
HBO
,
Netflix
,
Primetime Emmy Awards 2013
,
House of Cards
,
Girls
,
Scandal
,
Claire Danes
,
Damien Lewis
,
Keri Russell
,
Kerry Washington
,
Kevin Spacey
,
Lena Dunham
,
Maggie Smith
Credit: Ramey; Stephen Lovekin/WireImage; Courtesy of Kevin Spacey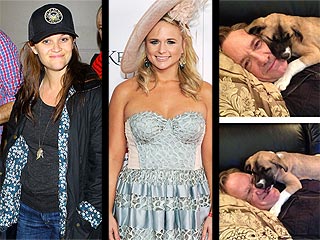 Originally posted 05/06/2013 06:00AM
The most-coveted accessory this weekend? A hat, hands down. But in close second: a wet nap or some rawhide, depending on whether you were partying with Mama June or Kevin Spacey.


5. If the Hat Fits ...
Dear Princess Beatrice, we've spent precisely two years and six days thinking about that fascinator you wore to the royal wedding. Good news: We think we're finally ready to move on from all that pretzel-like, bow-ish goodness, and we have Miranda Lambert to thank. The Southern belle-worthy hat she wore to Saturday's Kentucky Derby in a nod to tradition ruined our college baseball caps forever, while Coco Rocha left us wondering what would happen if we showed up to work wearing orchids on our heads. (Girls, we tip our hats to you)
Credit: Courtesy of Kevin Spacey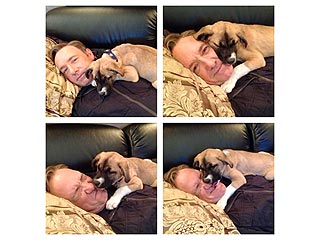 Originally posted 05/05/2013 10:20AM
Kevin Spacey found a very special – and, well, very adorable – way to honor an American city that has seen both tragedy and triumph in the last few weeks.

"New member of the family," he Tweeted Saturday, sharing a photo of his new puppy (seemingly adopted from the North Shore Animal League America). "Her name is Boston in honor of the city."

Since three people were killed and more than 260 injured on April 15 when two bombs exploded near the Boston Marathon finish line, the actor, 53, has visited both victims and the cops who came to their aid.
Around The Web
Paging Professor Spacey! Oscar winner Kevin Spacey will take on a teaching position at Oxford University
Originally posted 06/14/2008 01:00PM
Source: Reuters
Credit: Michael Rozman/FilmMagic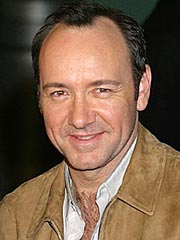 Originally posted 04/30/2004 9:00AM
Kevin Spacey owned the London stage once again on Thursday – only this time, he wasn't in character, PEOPLE's London bureau reports.
Advertisement
The most buzzed about stars this minute!
Treat Yourself! 4 Preview Issues
Got a News Tip?
Send it to our People.com editors!