02:54 PM EDT 05/27/2015
Kit Harington
Originally posted 05/24/2015 11:20PM
Initial thoughts…

– Maester Aemon had the most shocking death yet on Thrones: Natural causes! No gushing blood or swords or eye gouging. Just a peaceful death from old age (but I half expected the next scene to be Jon Snow walking into Aemon's office and going, "Hey Aemon, I wanted to ask you who my real mom is – Aemon?").

– Sam lost his virginity after defending Gilly from being attacked. Our heads are spinning. Last week Sansa thought she was going to lose her virginity to her new husband, then got brutally raped. Now Gilly thought she was going to get gang-raped, yet helps Sam lose his virginity instead.

– How angry did Sansa's bruises make you? How much do we hate Ramsay at this point? Did everybody come back this week despite their anger? Show us on the doll where Game of Thrones hurt you.
Credit: Helen Sloan/HBO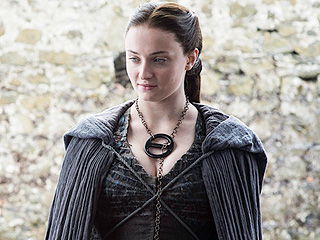 Originally posted 05/17/2015 10:50PM
The episode's title is "Unbowed, Unbent, Unbroken." Those are the words of House Martell. But I'm thinking the showrunners mean for us to think about those words while we process that final scene with Sansa Stark (Sophie Turner).

A few thoughts on the episode to get the conversation started ...
Credit: HBO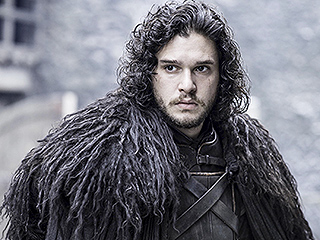 Originally posted 05/11/2015 10:20AM
Ser Jorah's gets greyscale! Sansa reunites with Theon! Stannis marches toward Winterfell! Tyrion sees a dragon!


Meereen
Grey Worm (Jacob Anderson) is unconscious in bed. Missandei (Nathalie Emmanuel) looks very upset even though this is pretty much the same amount of conversation she usually gets from Grey Worm.
Meanwhile Dany (
Emilia Clarke
) is in her throne room, looking really pissed about Ser Barristan (Ian McElhinney)
getting murdered last week
. Clearly she's a
Game of Thrones
book reader. Daario (
Michiel Huisman
) suggests pulling back their troops to the pyramid district and then attacking outward. I get distracted a little here because I just love that Meereen has a pyramid district; it sounds like some fancy ZIP code with high property taxes and great schools.
Dany decides instead to round up the heads of the major families and has them brought to her dragons' den lair – including her own adviser and suspected reggae enthusiast Hizdahr zo Loraq (Joel Fry). This is exciting because Dany has lately been in "How do I make people love me?" mode, so we're excited to see her shift back into badass Mother of Dragons mode.
Credit: HBO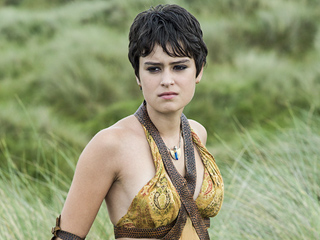 Originally posted 05/03/2015 10:10PM
Chat, chat, stab-stab, chat, chat, stab-stab. This week's episode of Game of Thrones was largely a series of intimate, well-written character-driven discussions between two wounded souls in conflict – then fun stabby action scenes. And one of those fights resulted in the loss of a character who has been with the series since season 1 (AND is still alive in the books, because that's just how Thrones rolls now).
Credit: HBO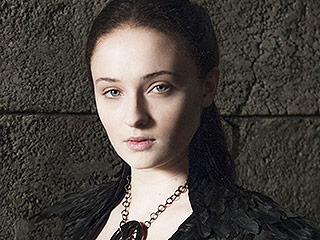 Originally posted 04/26/2015 10:45PM
The Great Convergence – and Divergence – has begun! This week's Game of Thrones jammed two sets of characters together for the first time, while taking a shocking turn from George R.R. Martin's novels. Plus, Arya (Maisie Williams) ditched her clothes, Tommen (Dean-Charles Chapman) ditched his virginity, Littlefinger (Aidan Gillen) ditched Sansa (Sophie Turner), Tyrion (Peter Dinklage) ditched his freedom and Jon (Kit Harington) ditched a man's head. All this plus prostitute cosplay(!) in our worship of the third episode of season 5, "High Sparrow."


Braavos
Behold the inside of The House of Black and White!
Thrones
shows off this fancy new set with several shots so we can appreciate all the production detail. The House has the ambience of a gloomy spa's quiet room, where you would sit in a bathrobe sipping cucumber water waiting for your therapist.
Arya grumpily sweeps the stone floor with what looks like a Nimbus 2000. She's unimpressed with the set and annoyed with her janitorial duties. Jaqen H'ghar (Tom Wlaschiha) gives a desperate man a cup of water, then chastises Arya for her impatience: "A girl wants to serve herself."
Credit: HBO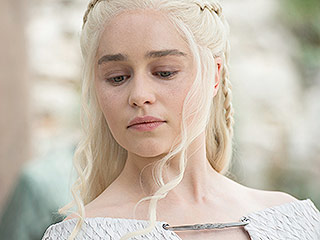 Originally posted 04/19/2015 10:40PM
How did hissing ever stop being a thing? You still hear the expression "boo and hiss," but never really hear a crowd totally hiss in unison, just occasionally boo.
Credit: Courtesy HBO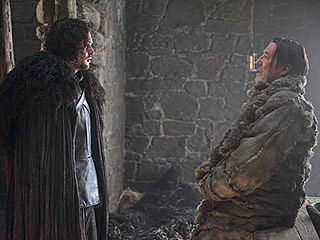 Originally posted 04/12/2015 11:30PM
Sunday's eagerly awaited Game of Thrones premiere gave fans plenty to talk about: The fantasy hit's first-ever flashback scene starred Mean Girl Cersei, a game-changing conversation between Tyrion (Peter Dinklage) and Varys (Conleth Hill) demanded a singularly unique recap, Daario's (Michiel Huisman) butt made a return appearance and one recurring character was subject to a brutal burning at the stake (a.k.a. what HBO's lawyers are planning to do to whoever leaked its Thrones screeners online).
Credit: HBO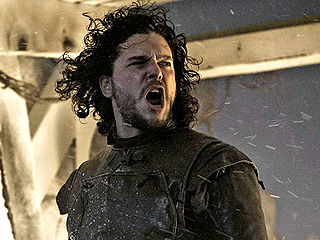 Originally posted 04/12/2015 01:50PM
The first installment of George R.R. Martin's Song of Ice and Fire series of epic fantasy novels was released a whopping 19 years ago.

When HBO launched Game of Thrones in 2011, the devoted fandom that developed in the intervening years had a lot to say about the adaptation of the source material – and they still do (as is the right and beauty of a thriving fandom).

As season 5 of Thrones begins, it's safe to say fans of Martin's series are basically going to lose their minds over the latest developments – for better or for worse. While purists may not enjoy that events from the books are conflated or dropped entirely from season 5, less literal devotees may find themselves enjoying a tighter, cleaner narrative.
Credit: Helen Sloan/HBO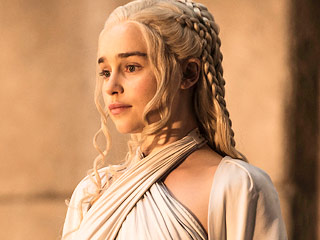 Originally posted 04/12/2015 08:40AM
Game of Thrones is known for its most shocking moments – brutal massacres, gratuitous sex, horrific weddings, gut-wrenching tragedy (plus, literal gut-wrenching). But aside from shaking us to our core on a weekly basis, the HBO hit teaches us about what it means to be – and succeed as – a human being in a cruel, unforgiving world. 
Originally posted 04/07/2015 08:15AM
Jon Snow: Good warrior, bad dinner guest.
That's what
Seth Meyers
found out the hard way in this sketch from
Late Night
Monday, in which the host brings
Kit Harington
's soulful
Game of Thrones
character to a dinner party only to find out that he's not very good at making small talk, unless it's about how winter is coming.
Advertisement
The most buzzed about stars this minute!
Treat Yourself! 4 Preview Issues
Got a News Tip?
Send it to our People.com editors!