07:31 PM EDT 04/13/2013
Lauren Scruggs
Credit:

Mike McGregor/Getty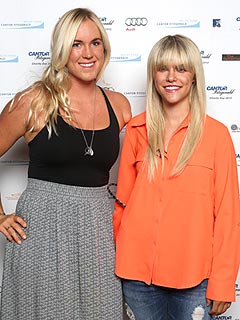 Originally posted 11/18/2012 10:00AM
After Lauren Scruggs's propeller accident made news last December, her family heard from people all over the world who were praying for Lauren's recovery.

Scruggs, 24, also heard from some well-known well-wishers.

In January, Giuliana Rancic Tweeted her support, and Bethany Hamilton, who lost her arm in a shark attack in 2003, reached out as well.
Originally posted 11/16/2012 10:00AM


Lauren Scruggs has made a miraculous recovery from the propeller accident last December that nearly took her life, taking the emotional ups and downs in stride as best she can.

"There's still some hard days, for sure, and I think there will be the rest of my life," Scruggs told PEOPLE from her home outside of Dallas last month.

The Lolomag.com editor shared some of the physical adaptations she's made since losing her left hand (she also lost her left eye and sustaining injuries to her brain, shoulder and face).

"I learn new things every day and new ways to do things," says Scruggs, 24, who released a memoir, Still Lolo on Thursday. "I think it's interesting to watch how your body will conform to what the new normal is."
Credit: Peter Yang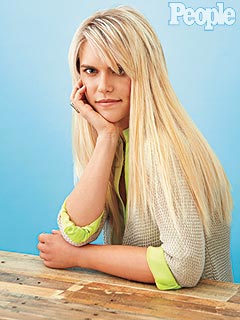 Originally posted 11/14/2012 05:00PM
Last December, Lauren Scruggs accidentally walked into a spinning plane propeller and lost her left hand and eye, among other injuries. Since then, she's made an amazing physical recovery.

Even more astounding? Her perspective on what's happened.

"It's kind of weird to say, but I wouldn't trade it," Scruggs, 24, tells PEOPLE in an exclusive interview. "I have seen it as a miracle. I've been through a lot but I'm living."
Credit: Courtesy Shawn Johnson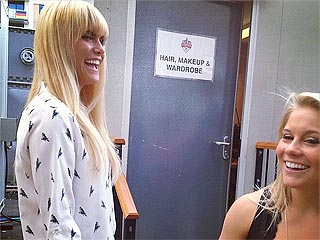 Update
Posted 08/09/2012 02:30PM
Originally posted 08/09/2012 09:05AM
Lauren Scruggs, looking sunny and admitting to being happy to be off her pain medicines since January, is "learning to live by faith and not by sight," she said in her first TV interview Thursday.

Positive attitude aside, she did admit to having some "difficult days" emotionally, "accepting the loss of my eye and hand."

"It's good to be out in public," the fashion blogger and model, 24, told Savannah Guthrie on Thursday's Today show, "letting people know I'm OK." (Editor's note: If you're on a desktop, click through above to see five new photos of Scruggs.)

Of her accident, in which she walked into a spinning airplane propeller while climbing out of a two-seater plane at a private airport in McKinney, Texas, last Dec. 3, "I remember my feet touching the ground, getting out of the plane," she said. "That's all I remember."
Originally posted 04/06/2012 09:30AM
It's been four months since fashion blogger and model Lauren Scruggs accidentally walked into a spinning plane propeller, leaving her with devastating injuries.

Scruggs, 23, lost her left eye and hand (among other injuries) as a result, but on Friday, her father said she's the same young woman she was before the accident.

Despite concerns about brain damage, "She has the same spunk, her same personality," Lauren's father, Jeff Scruggs told Katie Couric on Good Morning America Friday.

And luckily, Lauren does not appear to remember the actual accident. "All she remembers," says Jeff, "is getting out of that plane."
Credit: BFA/Sipa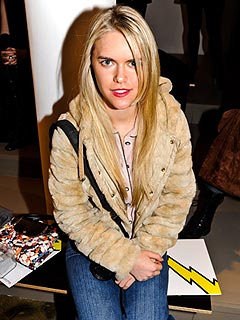 Originally posted 03/28/2012 08:45AM
Despite previously reporting that Lauren Scruggs rejected a $200,000 settlement offer from the insurance company for the plane that severely injured her last December, PEOPLE received a statement from the fashion blogger and model's lawyer indicating that negotiations are still ongoing.

"Attorneys for Ms. Scruggs wish to clarify that she neither accepted nor rejected the insurance company's offer," the statement reads, in part.

As part of the negotiations, Scruggs, 23, who lost her left hand and eye after being struck by the plane's propeller, asked the court to define the term "passenger" as outlined in the insurance policy.
Credit: BFA/Sipa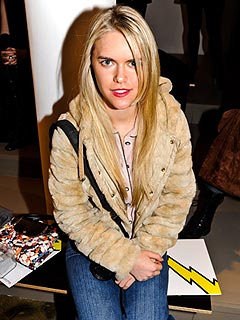 Originally posted 03/27/2012 12:30PM
Lauren Scruggs is seeking damages from the insurer of the airplane that severely injured her. The fashion blogger and model, 23, lost her left hand and eye after being struck by an airplane propeller in December.

Scruggs rejected a $200,000 settlement offer and sued the insurer of the plane, Courthouse News Service reports (via the Houston Chronicle.

The plane was insured by Aggressive Insurance Services and piloted by defendant Curt Richmond. The settlement offer was based on the definition of "passenger" in the insurance policy (the term is defined as "any person other than the pilot, who is is in the aircraft or getting in or out of it," according to Scruggs's complaint, reports the Courthouse News Service).
Credit: BFA/Sipa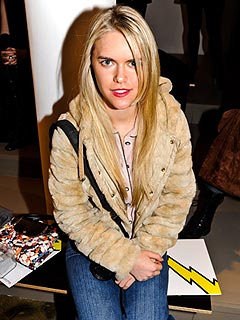 Originally posted 03/07/2012 03:00PM
Three months after losing a hand and an eye following a plane propeller accident, fashion blogger Lauren Scruggs is slowly but surely rebuilding her life.

"She's taking one day at a time, but she finds it hard to be patient at times," Scruggs's mother, Cheryl, posted Tuesday on Lauren's Caring Bridge website. "She wants to 'sprint' through this ordeal. And frankly we do too."

Though Lauren's recovery may be testing her patience, the 23-year-old has made remarkable strides since the accident. Last month, she took a vacation in Colorado, only a couple of weeks after she was fitted for a prosthetic eye.
Credit: Courtesy Lauren Scruggs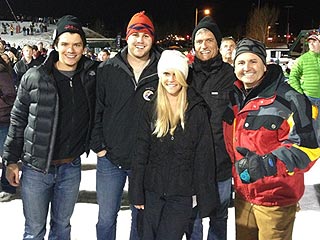 Originally posted 02/14/2012 12:00PM
Surrounded by friends and looking like she's enjoying herself, Lauren Scruggs posed for pictures while on her first vacation since her December accident.

The model and fashion blogger, 23, Tweeted the photos – taken in Steamboat Springs, Colo. – last Saturday. (On Tuesday, she Tweeted the message, "Happy Valentine's Day!!")

The weekend marked the first time Scruggs has shared photos of herself since the incident that cost her her left eye and hand, notes the Today show.

"Such a fun weekend with family and friends :)" she Tweeted. Another shot shows her and twin sister Brittany dressed for the weather and sporting sunglasses. Lauren's shades cover the prosthetic eye she received about two weeks ago.
Credit: Stern/Double Vision Media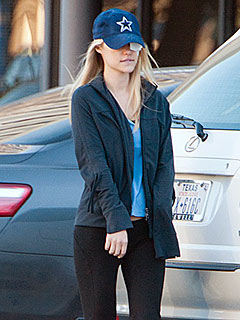 Originally posted 02/02/2012 12:55PM
Lauren Scruggs reached a recovery milestone on Saturday. After losing her left eye and hand following a plane propeller accident Dec. 3, the fashion blogger was fitted for a prosthetic eye with her family by her side.

"She was fitted and measured. The ocularist carefully painted and shaped the new eye," Cheryl Scruggs wrote on her daughter's Caring Bridge website Thursday.

It was an "all day process," adds Cheryl, and "by 5 p.m., it was done, and her new eye was in place. It is beautiful. Thank you God for providing."
Advertisement
The most buzzed about stars this minute!
Treat Yourself! 4 Preview Issues
Got a News Tip?
Send it to our People.com editors!