09:21 PM EDT 04/13/2013
Levi Johnston
Credit:

Michael Rozman/Warner Bros.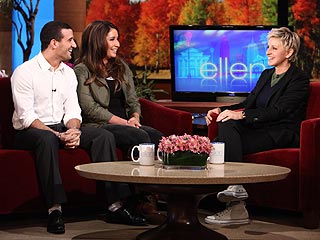 Originally posted 11/05/2010 08:45AM
There is at least one good thing about Levi Johnston's mayoral ambitions in Wasilla, Alaska, according to his ex, Bristol Palin: It will force him to continue his education.

The Dancing with the Stars contestant and daughter of a former Wasilla mayor says that Johnston will need to get his GED before he can run for office, which is "great." He'll also have to relocate within city limits.

"It is an important position," Palin, 20, tells Ellen DeGeneres on Monday's The Ellen DeGeneres Show. (DWTS partner Mark Ballas appears with Palin.) "And I don't think he knows what he is getting himself into."
Originally posted 10/04/2010 05:10PM
While ex Bristol Palin is doing plenty of dancing
as a contestant
on ABC's
Dancing with the Stars
, Levi Johnston is doing a different sort of dancing – dirty dancing – in singer
Brittani Senser
's new music video.
The clip for the R&B song "After Love," which features Johnston writhing and cuddling with Senser on a blanket, perhaps escalated problems in the 20-year-old's relationship with Palin over the summer. In an
interview with PEOPLE
at the time, Palin said Johnston lied about the purpose of a trip to California during which time he shot the music video.
"He told me [his trip to L.A.] was to see some hunting show," she said at the time, "but come to find out it was that music video mocking my family."
Credit: Celebrity Photo; WENN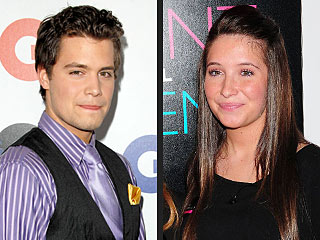 Originally posted 08/27/2010 08:00AM
Back on the outs yet again with the Palin clan, Levi Johnston – would-be Hollywood star and new candidate for mayor of Wasilla, Alaska – says Bristol Palin is just as hungry for the limelight as he is.

"I don't think I'm any more obsessed with making a career out of this than she is," the recent Playgirl model said in an interview that ran Friday on CBS's Early Show. "Obviously she's doing Dancing with the Stars. I wouldn't say I'm obsessed with any of it. I'm just taking it as it comes.

And as for that apology to almost-mother-in-law Sarah Palin? "That was something I did to make my fiancée happy," he said.
Credit: Jesse Grant/WireImage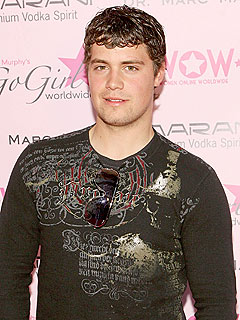 Originally posted 08/25/2010 03:00PM
Having targeted his constituency, Levi Johnston opened fire on his campaign for mayor of Wasilla, Alaska, at the Chimo Guns shop in the small (pop. 10,000) town he calls home – until, that is, Hollywood beckons.

His letter of intent was filed Friday with the Alaska Public Offices Commission, allowing him to appear on the ballot in October 2011 at the earliest, according to ABC News. Johnston, 20, then moved on to the gun shop. There, reports TMZ, he looked at (but did not buy) a few models, including a $2,000 Weatherby Ultra Lightweight hunting rifle.

Throughout his day, he was trailed by a reality TV camera crew, for his proposed series, Loving Levi: The Road to the Mayor's Office.
Credit: Luis Marinez/PictureGroup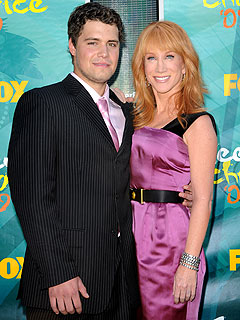 Originally posted 08/23/2010 11:35AM
Move over, Jimmy Kimmel. Kathy Griffin is gunning to be Levi Johnston's campaign manager as he runs for mayor of Wasilla, Alaska, and she even has a strategy all dreamed up.

"The campaign would be based on me being the first lady," the comedian, who once feigned a relationship with Johnston for laughs, tells PEOPLE. "But it would also be based on a celebration of Levi trolling the town shirtless – or being photographed in the shower in various stages of undress."
Originally posted 08/13/2010 12:25PM
Jimmy Kimmel is not afraid to take a political stance on his late-night talk show.
On Thursday's
Jimmy Kimmel Live!
, the funnyman welcomed Levi Johnston by announcing that "He is to Sarah Palin what voicemail is to Mel Gibson," and proceeded to give the Wasilla, Alaska,
mayoral candidate
a collection of campaign gear.
"I would love to see you become the mayor," Kimmel insisted as he brought out several items with various campaign slogans. "I really would."
Credit: Jesse Grant/WireImage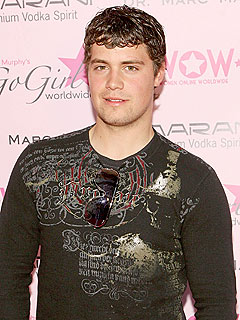 Originally posted 08/12/2010 02:35PM
When it comes to his quest for ratings, Levi Johnston is more than willing to let reality take a backseat.

As part of a potential reality show called Loving Levi: The Road to the Mayor's Office, the former Playgirl model, 20, says he will run for Sarah Palin's old job as mayor of Wasilla, Alaska. There's just one hitch: He doesn't live within city limits, a requirement for the post.

His likely opponent, the city's current mayor, isn't fearful for his job.
Credit: Jesse Grant/WireImage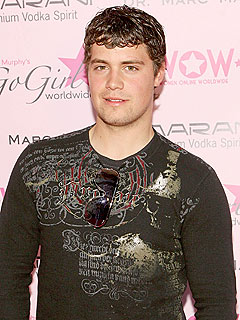 Update
Posted 08/10/2010 08:00AM
Originally posted 08/10/2010 07:00AM
Some people will do anything for attention – including running for mayor of Wasilla, Alaska.

The latest hopeful to toss his hat into the ring? None other than reality-star wannabe Levi Johnston, who hopes his campaign will attract viewers to his proposed TV reality show.

Johnston, 20, has paired with the veteran reality firm Stone and Co., already responsible for TLC's Extreme Food Sculpting, to pitch a Loving Levi: The Road to the Mayor's Office pilot, the production company confirms to The Hollywood Reporter.
Credit: Steve Granitz/WireImage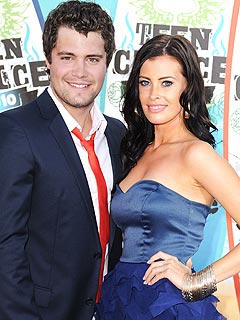 Update
Posted 08/09/2010 01:50PM
Originally posted 08/09/2010 12:45PM
Bristol Palin was in tears last week as she spoke to PEOPLE about the humiliation that led her to break up – again – with Levi Johnston. But Johnston appears to be happily playing around Hollywood.

"Oh, we're friends. The ring's off, but we're friends, so everything's good," Johnston told PEOPLE at Sunday's Teen Choice Awards in Los Angeles, where he had Brittani Senser on his arm. He told PEOPLE his date was "just a friend. She's a singer."

It was the second time in as many days the two were spotted together, and Johnston, 20, is actually set to appear opposite Senser in her upcoming music video for her R&B song "After Love." This is the video that Palin, 19, referred to Johnston's lying about in a recent PEOPLE interview: "He told me [his trip to L.A.] was to see some hunting show, but come to find out it was that music video mocking my family."
Credit: Jesse Grant/WireImage, Gary Miller/Splash News Online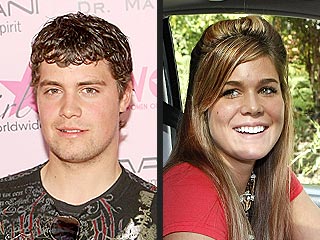 Originally posted 07/16/2010 02:30PM
Mercede Johnston is happy for her brother Levi and soon-to-be sister-in-law Bristol Palin, but she's not quite sure why they're racing down the aisle.

"I do wish you guys would take a little more time with this decision," she writes, addressing the recently reconciled couple on her blog. "I certainly do not understand why you are rushing things. Unless of course there is some reason for the hurry."

Offering her congratulations, Mercede writes that she hopes Levi thought carefully before proposing and that the engagement "is a sincere decision" which "will bring you happiness."
Advertisement
The most buzzed about stars this minute!
Treat Yourself! 4 Preview Issues
Got a News Tip?
Send it to our People.com editors!