02:19 PM EDT 03/19/2015
Lisa Ling
Credit:

Mike Coppola/FilmMagic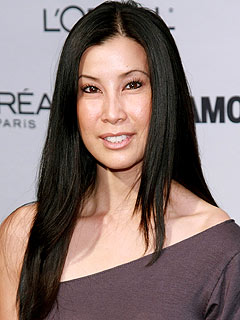 Update
Posted 12/09/2010 01:25PM
Originally posted 12/09/2010 12:45PM
Former View co-host Lisa Ling has revealed she had a miscarriage six months ago, in an episode of The View set to air Friday, and says the experience left her feeling like "a complete failure."

"I felt more like a failure than I'd felt in a very long time," Ling, 37, says in the interview.

Already seven weeks pregnant, Ling, who is married to oncologist Paul Song, was told by doctors that her baby had no heartbeat.

Ling says that before the miscarriage she was "sort of cavalier" about the pregnancy.
Credit: Steve Grayson/WireImage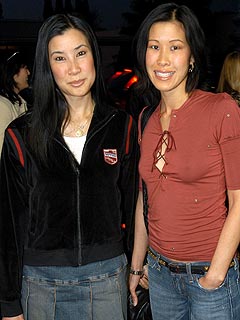 Update
Posted 06/03/2010 09:50AM
Originally posted 06/03/2010 05:45AM
Laura Ling experienced two life-altering thrills within a year's time: seeing former President Bill Clinton's August arrival in North Korea to the secure her and Current TV colleague Euna Lee's freedom after five months in government captivity – and learning she was pregnant with her and husband Iain Clayton's first child.

Now she can add a third.

At 7:36 p.m. PT on Wednesday, Ling, 33, and financial analyst Clayton, 43, welcomed daughter Li Jefferson Clayton at St. Joseph's Hospital in Burbank, Calif. She weighed 8 lbs., 2 oz.
Originally posted 05/20/2010 11:40AM
Sitting in a prison cell in North Korea last summer sentenced to 12 years of hard labor, Laura Ling was coming to terms with the idea that she might never have kids. Back home a year later, she's about to have a daughter – and will name her after her sister, Lisa Ling – the former host of The View – who worked tirelessly to get Laura released.

"It wasn't exactly planned," Laura, 33, tells PEOPLE of the pregnancy, "but you get separated from your husband for five months, not knowing if you will ever see him again and certain things happen!"

The child is due in a few weeks – and Laura and husband Iain Clayton, 43, couldn't be happier.

"We feel like this child is a miracle," she says. "I had pushed [motherhood] off for so long, I was so focused on my career, even though I knew my husband was ready. And so the fact that we had the opportunity to try, and it even happened ... it's such a blessing."
Credit: Ida Mae Astute/ABC; James Diddick/Globe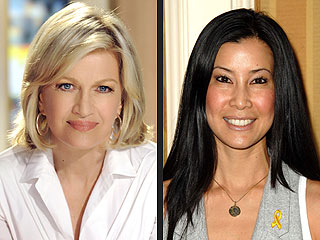 Originally posted 09/04/2009 08:15AM
Still rejoicing over last month's release of her sister, journalist Laura Ling, from North Korean captivity, TV host Lisa Ling has another cause for celebration: her friend Diane's Sawyer's appointment to the anchor job of ABC World News Tonight come January 2010, as the network announced this week.

"Finally!" writes Ling, 36, on Oprah.com, the Web site of Oprah Winfrey.

But Ling's elation isn't only professional, it's personal. "Recently, during my sister's detainment, Diane not only reached out, but took time out of her chaotic schedule to help our family," says Ling. "She made calls and took meetings on our behalf for which we will be forever grateful."
Credit: Steve Grayson/WireImage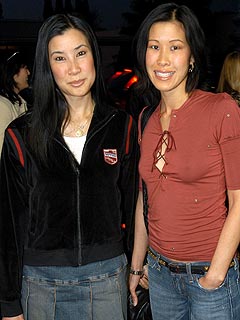 Originally posted 08/07/2009 01:20PM
It was professional duty – to research a story on human trafficking – that led Current TV journalist Laura Ling into North Korea on March 17, her sister, TV personality Lisa Ling, said Friday on CNN.

According to Lisa, Laura Ling, 32, admitted to family members that she "very briefly" trespassed into enemy territory with colleague Euna Lee, 36. This led North Korea to detain the two journalists and sentence them to 12 years hard labor, which resulted in an international incident that this week saw former President Bill Clinton meet with North Korea's President Kim Jong Il to arrange the release of the women – who were returned to American soil Wednesday.

"She did say that they touched North Korean territory very, very briefly," Lisa Ling, 35, told CNN on Thursday. "She said that it was maybe 30 seconds, and everything just got sort of chaotic." Adding that Laura has details she will provide, Lisa noted, "It's a very powerful story and she does want to share it."
Credit: Reuters/Landov; Steve Grayson/WireImage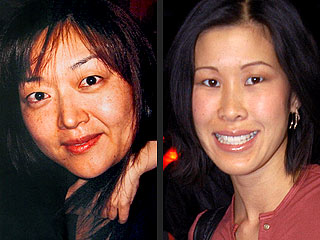 Originally posted 08/05/2009 07:50PM
A few hours after landing on American soil, Euna Lee and Laura Ling were back home resting – and looking forward to a home-cooked meal.

"[Laura] seems like she's in pretty good physical health so we're very happy about that," Ling's husband, Iain Clayton, told reporters outside their home in Studio City, Calif. "At the moment now she's going to relax and take it easy."

"My sister is absolutely exhausted and just resting," added Ling's sister, Lisa. "She could barely speak she's so tired."
Credit: Kevork Djansezian/Getty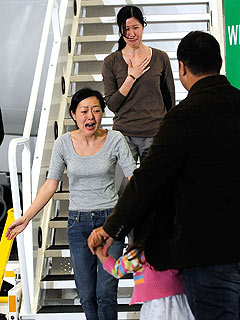 Update
Posted 08/05/2009 09:45AM
Originally posted 08/05/2009 09:00AM
Laura Ling and Euna Lee are safely back on American soil, a day after the two American journalists were released from custody in North Korea."We're home and free," Ling said in her first comments after landing.

"Thirty hours ago," she said, fighting back tears as she spoke in a California airplane hangar, "Euna Lee and I were prisoners in North Korea. We feared that at any moment we would end up in a hard-labor camp. Then we were told that we were going to a meeting. We were taken to a location, and when we walked in through the doors, we saw standing before us President Bill Clinton. We were shocked, but we knew instantly in our hearts that the nightmare of our lives was about to be over."

Ling, 32, and Lee, 36, who work for former Vice President Al Gore's Current TV, were officially pardoned Tuesday following their meeting with former President Bill Clinton and his meeting with North Korea's leader Kim Jong II.
Credit: Steve Grayson/WireImage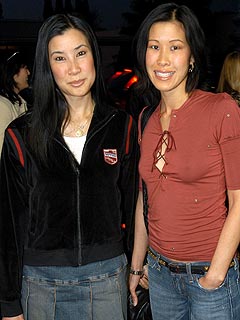 Update
Posted 08/04/2009 10:30PM
Originally posted 08/04/2009 09:00PM
Laura Ling and Euna Lee were headed to Los Angeles from North Korea. For their families, their arrival couldn't come soon enough.

"We are counting the seconds to hold Laura and Euna in our arms," the relatives of the American journalists say in a statement.

Ling, 32, and Lee, 36, who work for former Vice President Al Gore's Current TV, were released from custody Tuesday – pardoned, the North Korean media said, the same day that former President Bill Clinton met with them and with the country's leader Kim Jong II.
Credit: Peter Kramer/Getty; Steve Grayson/WireImage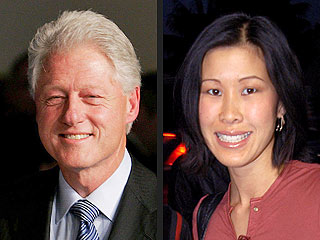 Originally posted 08/04/2009 03:35PM
It's freedom for Lisa Ling's sister and another journalist who were jailed in North Korea.

The two Americans, convicted for what that government deemed "hostile acts," were officially pardoned on Tuesday – the same day that former President Bill Clinton met with them and with North Korean leader Kim Jong Il for what were termed wide-ranging, "exhaustive" talks.

"President Clinton has safely left North Korea with Laura Ling and Euna Lee. They are en route to Los Angeles where Laura and Euna will be reunited with their families," says a statement from Clinton's spokesman Matt McKenna.

Clinton's visit with Ling and Lee was part of a high-stakes mission to North Korea, which maintains a volatile relationship with the U.S.
Credit: Steve Grayson/WireImage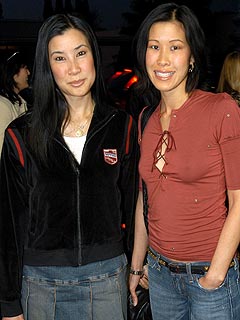 Originally posted 07/09/2009 03:35PM
Lisa Ling received an unexpected call and got "tremendous relief" when her sister Laura – who has been detained in North Korea – was on the line Tuesday night.

"It was only the first time I have heard her voice in weeks," Ling said in an interview with KOVR in Sacramento, Calif. "That silence has been just so terrifying and deafening."

The phone call comes a month after Ling, a journalist working for Current TV, and her friend Euna Lee were sentenced to 12 years of hard labor for "their illegal border crossing," the Korean Central News Agency reported in June.

"[Laura] said, 'We are doing okay. We're being treated well and don't worry about us. We had access to physicians,'" added Ling. "We just hope that's true."
Advertisement
The most buzzed about stars this minute!
Treat Yourself! 4 Preview Issues
Got a News Tip?
Send it to our People.com editors!