12:54 AM EDT 12/18/2014
Lisa Rinna
Credit:

Jordan Strauss/WireImage, Jennifer Graylock/AP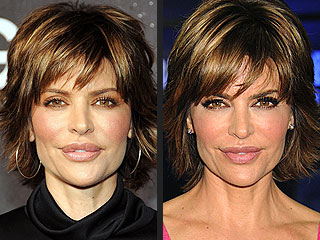 Originally posted 10/14/2010 11:15AM
Lisa Rinna's mouth has attracted plenty of attention over the years – not all of it flattering. But one person who had no issue with her famously puffy pout? Her husband, Harry Hamlin.

"What got me about Lisa was her eyes, not her lips," says Hamlin, who married Rinna in 1997. "So I spent most of my time looking at those."

Hamlin says he didn't notice as, over the years, Rinna's top lip became swollen and bumpy – the result of scar tissue that formed around silicone injected into the lip when she was 25.

"Whatever change took place was so gradual, it never registered for me," says Hamlin, adding that when kissing his wife, her mouth always "felt soft and supple."
Credit: Albert Michael/Startraks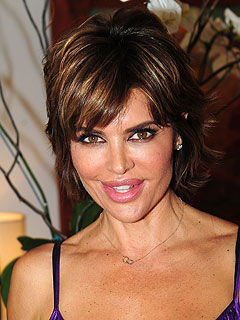 Update
Posted 10/05/2010 09:05AM
Originally posted 10/05/2010 07:00AM
She swore she'd never touch her infamous pucker again, but on Aug. 26, Lisa Rinna did just that – surgically reducing the size of her upper lip.

"My lips started to define who I am," Rinna, 47, tells PEOPLE about why she decided to undergo the procedure. "That bothered me."

Public reaction to her plastic surgery confession last year also upset her. After finally admitting that in 1986 she had silicone injected into her upper lip – an impulsive decision she made with a girlfriend and likens to getting a tattoo – Rinna says, "I took a big hit for being honest. It gave everyone online permission to lambaste me. It hurt my feelings."
Credit: Matt Sayles/AP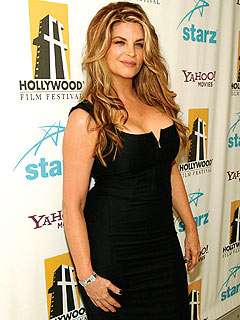 Originally posted 05/30/2009 11:15AM
Twitter etiquette comes easier to some celebrities than others.

Earlier this week, Al Roker made headlines when he posted pictures on his Twitter page taken with his cellphone while he was doing jury duty at Manhattan Supreme Court. Fail! The Today show weatherman ended up apologizing to court officials for breaking the rules.

And he's not the first star to raise eyebrows over a tweet. Let us recount our favorite examples of celebrity TMI (too much information) on Twitter.

Kinda Cute
• Taylor Swift (@taylorswift13): The car just arrived to take us to the airport. Taped to the seat in front of me is a sign: "Taylor, don't forget your retainer. Dad"..Nice.
• Omarosa from The Apprentice (@omarosa): correction: the dog is walking me* I can barely keeps up * i hope he poops soon or I am going to be late

What's the Word ... Uninhibited?
• Lisa Rinna (@lisarinna): now that the hubby is tweeting 24/7 as i am will we need to start having twittersex? is there such a thing?
• Kirstie Alley (@kirstiealley): Although no one has asked I like this new name for a vagina..A POLLY WOG..yes I tried that term out today and got good feed back..YOU?
Credit: Galactic/Starmaxinc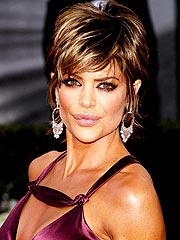 Originally posted 05/18/2009 03:35PM
Say this for Lisa Rinna: She has loose lips as far as her thick lips are concerned.

"That's the pink elephant in the room," the actress, 45, said on Monday's Today show. "This is the first time I have told what I have done to my lips."

It all started 23 years ago, said Rinna as her husband, former L.A. Law star Harry Hamlin, watched from the wings. "I had silicone put in my top lip, not the bottom lip."
Credit: JS Mitchell/BuzzFoto; Reuters/Landov; INF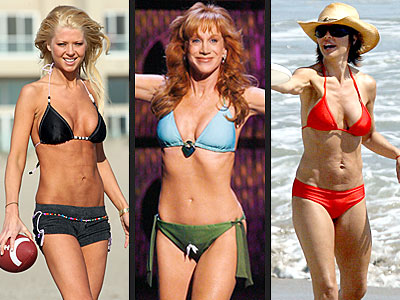 Originally posted 04/20/2009 02:40PM
It's that time of year again: When the mercury level rises and celebs emerge from hibernation wearing less and less. Check out this trio of stars donning tiny two-pieces and vote for who you think has a smokin' bikini body.
Credit: Galactic/Starmaxinc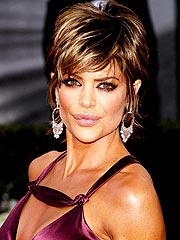 Originally posted 02/26/2009 07:50AM
Lisa Rinna is most comfortable in the nude, which may explain why the 45-year-old doesn't understand why there is so much stigma attached to not having a perfect body.

"While I'm definitely a product of this mindset, I don't get all the fuss our society has over people's weight," actress Lisa Rinna told PEOPLE Tuesday night during Kate Somerville's skin care launch at the Four Seasons Resort in Palm Beach. "I am more comfortable being nude than hosting an event like this."

Added Rinna, who is set to pose nude on the cover of Playboy's May issue: "It is best to be moderate. I focus on fitness, eat healthy, and am lucky that I am not anorexic and my weight stays the same."

In fact, the actress believes she looks better now than she did at 34 when she posed for Playboy while pregnant.
Credit: Galactic/Starmaxinc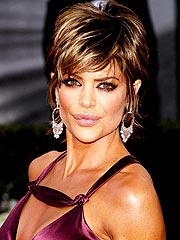 Originally posted 02/19/2009 12:35AM
Lisa Rinna's secret to looking fabulous in her upcoming May spread in Playboy? Skipping the gym.

"This was really hard for me because being 45 years old and posing for Playboy, you want to amp it up," Rinna told PEOPLE at Tuesday's Room 23 book launch hosted by Diana Jenkins and Neuro Brands.

Rinna explains she received direct orders from Playboy photographer Deborah Anderson, who also shot Rinna for the Room 23 book, which was created by Malibu businesswoman and activist Diana Jenkins to benefit the UCLA Sanela Diana Jenkins International Justice Clinic.
Credit: ADAM LARKEY/ABC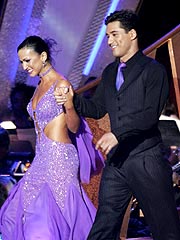 Originally posted 09/21/2006 06:00AM
Over Here, Mario!Mario Lopez was like a fly darting around after Tuesday night's show. While chatting with PEOPLE, he jetted over mid-sentence to talk to a friend. His small-but-mighty partner Karina Smirnoff took control and yanked him back to her side. "We are still talking here," she reminded him. A contrite Lopez apologized and flashed his dimples. "Oh, I'm so sorry. Where were we?"
Credit: Kevin Winter/Getty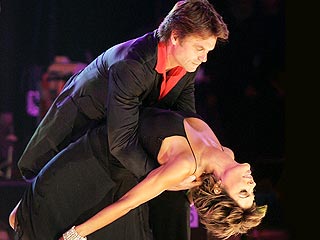 Originally posted 09/15/2006 06:00AM
Harry Hamlin is taking his stint on the third season of Dancing with the Stars so seriously that he's even taking his work home with him. "I'm going to tell you something no one knows," admits wife Lisa Rinna. "(Harry) bought a dance floor for our house. It's on our deck in the backyard. We practice at the same time because I'm still dancing, but we have not practiced together because I don't want to mess him up."
Credit: Galactic/Starmaxinc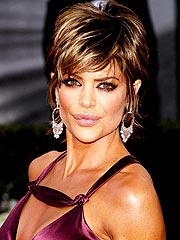 Originally posted 04/28/2006 12:00AM
Lisa Rinna has one woman on her radar as she heads to the Daytime Emmys tonight: Martha Stewart. "I just did her show a month ago. I'd say, 'How about those chocolate eggs, Martha, huh? I did a pretty good job, didn't I?' " says the star of the SoapNet's SoapTalk. Rinna, 42, seems to take after the multitasking doyenne: Besides sharing a nomination with cohost Ty Treadway, the Dr. Scholl's spokeswoman competed on Dancing with the Stars; runs her own boutique minichain, Belle Gray; is working on a book proposal; and plans to open her own dance studio. Still, the former Days of Our Lives actress took time to chat with PEOPLE.com about holding it all together – from her family life (she has two girls, Delilah, 7, and Amelia, 4, with husband Harry Hamlin) to the Jane Fonda workout.
Advertisement
The most buzzed about stars this minute!
Treat Yourself! 4 Preview Issues
Got a News Tip?
Send it to our People.com editors!