08:46 AM EDT 04/13/2013
Lisa Whelchel
Credit:

Scott Kirkland/PictureGroup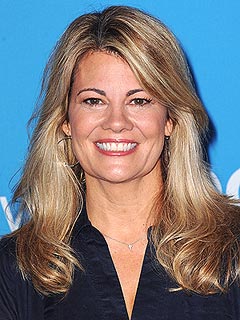 Update
Posted 01/17/2013 04:00PM
Originally posted 01/17/2013 03:00PM
Prepare to see more of Lisa Whelchel.

Almost 25 years after The Facts of Life went off the air, Whelchel, 49, has joined the cast of Tyler Perry's A Madea Christmas.

But instead of playing a spoiled prep school student, she'll be someone in charge. "I play the role of Nancy Porter, the country school principal," Whelchel tells PEOPLE. "I'm having fun!"

Since The Facts of Life ended, Whelchel has put her career on hold to raise her three children, acting in just two TV movies. (Her last role was a Facts of Life reunion in 2001.)
Credit: Scott Kirkland/PictureGroup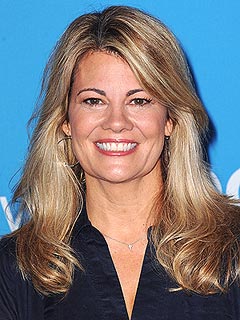 Update
Posted 12/20/2012 06:30PM
Originally posted 12/20/2012 09:50AM
She didn't win the million dollars, but Lisa Whelchel still cleaned up on Survivor: Philippines.

After tying for second place with Mike Skupin (prize money for the tie: $87,500), she received an extra $100,000 for being crowned the player of the season – an award chosen by the viewers. Plus: she also received an extra $10,000 for attending the live finale. But Whelchel tells PEOPLE that the experience may have done more than just line her pocketbook.

"I didn't really go into Survivor to restart my career," says Whelchel. "I loved the game, and I wanted to play it. That really was my sole reason. I wanted the adventure. I'm really thankful that there were people out there who liked how I played it. It's very flattering."
Credit: Nate Beckett/Splash News Online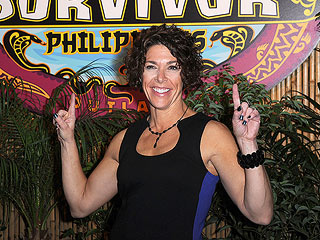 Originally posted 12/17/2012 08:00AM
The latest season of Survivor was volatile, cutthroat and ultimately satisfying with the crowning of the show's newest winner on Sunday night.

After an intense final tribal council, where the unrepentant final three pled their cases, sex therapist Denise Stapley beat returnee Mike Skupin and former Facts of Life star Lisa Whelchel by a vote of 6-1-1. The win capped off an invigorating competition that Jeff Probst called "a wild, unpredictable season."

Stapley won $1 million and the title of Sole Survivor.
Credit: Monty Brinton/CBS (2)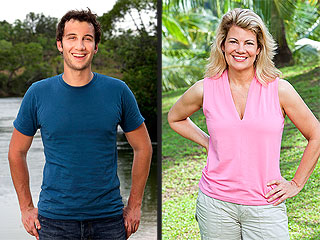 Originally posted 12/13/2012 11:45AM
"You're going to want to show that either you were the top villain or the top hero or the top something. You're going to want to show you had the gameplay to get you there, and you even turned on your own to get you there. That is the game."
– Rupert Boneham, Survivor: Heroes vs. Villains

Oh, Lisa. I don't know why week to week I let you toy with my heart the way you do.

Almost every episode, Lisa announces her Survivor coming-out. She's been passive – but she's finally ready to take control of her destiny and make a big move. Tonight. Seriously. Right now.

Except it never quite comes together. The wrong person wins immunity or the right person makes a heartfelt appeal. "I could've played a great game," Lisa told her brother last week, channeling Marlon Brando in On The Waterfront.
Credit: CBS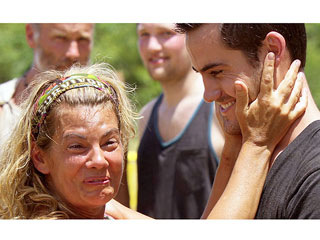 Originally posted 12/04/2012 04:45PM
They're hungry. They're tired. They're uncomfortable. But by day 31, Survivor contestants can often struggle with crippling homesickness.

As one of the most emotional contestants on Survivor: Philippines, Lisa Whelchel developed a coping mechanism to survive being away from her family. "I tried not to think about my loved ones at home, except to pray for them," Whelchel tells PEOPLE. "But I couldn't help but anticipate and hope that I made it long enough in the game to get to see my brother."

On Wednesday's episode of Survivor, Lisa is visited by her younger brother, Justice Coleman, 28, a pastor from Chatsworth, Calif., and the visit didn't go as planned.
Credit: Monty Brinton/CBS (2)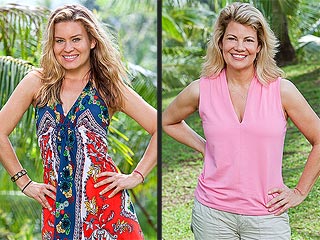 Originally posted 11/29/2012 04:45PM
Stephen Fishbach was the runner-up on Survivor: Tocantins and has been blogging about Survivor strategy for PEOPLE.com since 2009. Follow him on Twitter @stephenfishbach.

"You need to pick one side or the other. You can't keep flipping."
– Amanda Kimmel, Survivor: Micronesia

Hey guys – I have a secret. It's a really, really big secret. You'll never discover it. Not even if you follow me around all day. Look – just follow me a little. Please? For your sake. This secret is frickin' huge. It's going to change everything.

Okay, here's a hint. Starts I. Ends with DOL.

It's an immunity idol, alright?! And I have this secret paper here, which proves it. But I'm going to rip it up into little pieces. Because it's soooo secret.

Poor Abi. Is there anything more heartbreaking in this broken world than someone pretending that they have a secret? The dreamy Malcolm said it best on Survivor: she's like a wounded ex-girlfriend.
Credit: Scott Kirkland/PictureGroup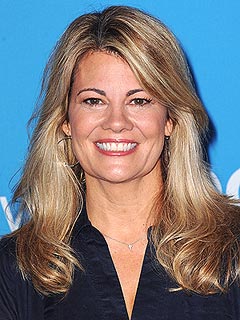 Originally posted 11/29/2012 11:30AM
Lisa Whelchel is full of surprises. Sitting in her home outside Dallas, she still looks every bit like Blair Warner, the pretty rich girl from the 80s sitcom The Facts of Life. But what she's saying is decidedly un-Blairlike.

"I'm outdoorsy," she says. "I love to exercise and be outside. I don't care what I'm wearing, and I don't care if I'm uncomfortable. I am nothing like Blair."

Whelchel, 49, has proved this to fans of Survivor: Philippines, in which she has demonstrated hard work around camp, a surprising proficiency for puzzle challenges, plus all the backstabbing and social skills necessarily to go deep into the game. (She made the final six without a single vote cast against her.)
Credit: Monty Brinton/CBS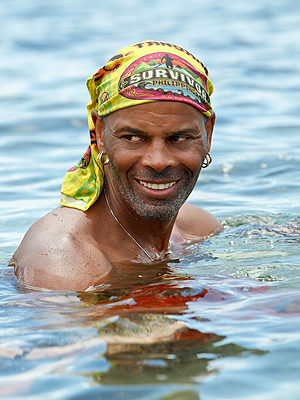 Originally posted 11/17/2012 05:30PM
In the background of every episode of Survivor, there was Artis Silvester – growling, frowning, pacing. But the 53-year-old computer engineer tells PEOPLE he was having the time of his life, although he still carries a grudge against one player.

You tried out for Survivor several times. Why did it take so long?
I started trying out at season 2. Then I got cancer. They pulled a big mass out of my neck and I lost about 60 lbs. during chemo and radiation. But I kept trying, and I was thrilled to be cast.

Watching the show, you always looked angry. Didn't you enjoy your Survivor experience?
I wasn't angry. It's hard to watch the show now, knowing how much fun I had, and seeing that it was not being shown. I had a blast out there. [Laughs] I need to work on that. When I'm not smiling, I look like I'm about to take somebody's head off. People were scared of me. But the only person I was angry at was Mike Skupin.

Okay, about that. What happened between the two of you?

Credit: Monty Brinton/CBS (2)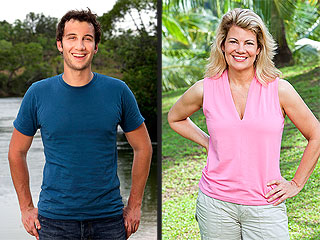 Originally posted 11/16/2012 07:10AM
Stephen Fishbach was the runner-up on Survivor: Tocantins and has been blogging about Survivor strategy for PEOPLE.com since 2009. Follow him on Twitter @stephenfishbach.

"I'm trying to choose my battles carefully. I'm trying to stay one step ahead of the competition."
– Jonathan Penner, Survivor: Cook Islands

I hate to say it, but I was bored. After two explosive episodes of backstabs and blindsides, Wednesday's Survivor hit a wall. We spent 44 minutes watching Lisa Whelchel – who now has West Nile virus – wring her hands and moan about loyalty and trust. Hey CBS, Lifetime called. They want their original movie back!

Even worse, in what should have been the climax of One Woman's Emotional Journey from Outcast to Outlaw, Lisa sticks with the Tandang Alliance anyway! It's Skupin who switches sides and casts the deciding vote against Artis. Does anybody else feel like we missed something big?
Credit: Scott Kirkland/PictureGroup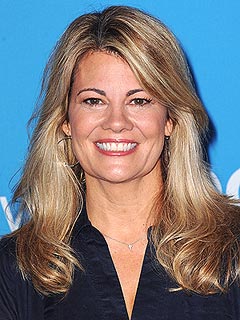 Update
Posted 11/15/2012 11:00AM
Originally posted 11/15/2012 07:30AM
She has been plotting and scheming her way through Survivor: Philippines, but now Lisa Whelchel is facing another challenge: She is fighting the West Nile virus.

On Tuesday, the newly single former Facts of Life star, 49, tweeted her diagnosis. "Dr. just called with blood test results...I have West Nile. Ugh. I'm fine, just tired. Takes a year to recover," she wrote.

There is no indication that her diagnosis is related to her stint on Survivor, which wrapped up filming in April. Although the disease is spread by mosquitoes, there have been nearly 4,000 cases in the U.S. this year. The symptoms include fatigue and body aches.
Advertisement
The most buzzed about stars this minute!
Treat Yourself! 4 Preview Issues
Got a News Tip?
Send it to our People.com editors!