03:02 PM EDT 03/19/2015
Lisa Whelchel
Credit:

Scott Kirkland/PictureGroup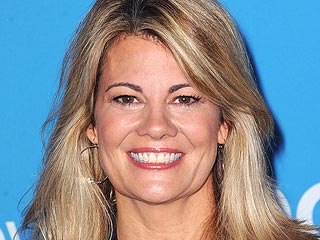 Originally posted 11/29/2012 11:30AM
Lisa Whelchel is full of surprises. Sitting in her home outside Dallas, she still looks every bit like Blair Warner, the pretty rich girl from the 80s sitcom The Facts of Life. But what she's saying is decidedly un-Blairlike.

"I'm outdoorsy," she says. "I love to exercise and be outside. I don't care what I'm wearing, and I don't care if I'm uncomfortable. I am nothing like Blair."

Whelchel, 49, has proved this to fans of Survivor: Philippines, in which she has demonstrated hard work around camp, a surprising proficiency for puzzle challenges, plus all the backstabbing and social skills necessarily to go deep into the game. (She made the final six without a single vote cast against her.)
Credit: Monty Brinton/CBS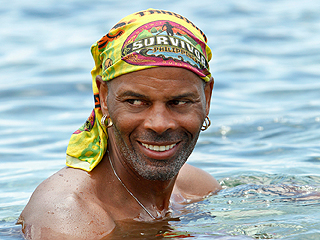 Originally posted 11/17/2012 05:30PM
In the background of every episode of Survivor, there was Artis Silvester – growling, frowning, pacing. But the 53-year-old computer engineer tells PEOPLE he was having the time of his life, although he still carries a grudge against one player.

You tried out for Survivor several times. Why did it take so long?
I started trying out at season 2. Then I got cancer. They pulled a big mass out of my neck and I lost about 60 lbs. during chemo and radiation. But I kept trying, and I was thrilled to be cast.

Watching the show, you always looked angry. Didn't you enjoy your Survivor experience?
I wasn't angry. It's hard to watch the show now, knowing how much fun I had, and seeing that it was not being shown. I had a blast out there. [Laughs] I need to work on that. When I'm not smiling, I look like I'm about to take somebody's head off. People were scared of me. But the only person I was angry at was Mike Skupin.

Okay, about that. What happened between the two of you?

Credit: Monty Brinton/CBS (2)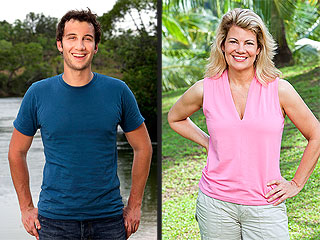 Originally posted 11/16/2012 07:10AM
Stephen Fishbach was the runner-up on Survivor: Tocantins and has been blogging about Survivor strategy for PEOPLE.com since 2009. Follow him on Twitter @stephenfishbach.

"I'm trying to choose my battles carefully. I'm trying to stay one step ahead of the competition."
– Jonathan Penner, Survivor: Cook Islands

I hate to say it, but I was bored. After two explosive episodes of backstabs and blindsides, Wednesday's Survivor hit a wall. We spent 44 minutes watching Lisa Whelchel – who now has West Nile virus – wring her hands and moan about loyalty and trust. Hey CBS, Lifetime called. They want their original movie back!

Even worse, in what should have been the climax of One Woman's Emotional Journey from Outcast to Outlaw, Lisa sticks with the Tandang Alliance anyway! It's Skupin who switches sides and casts the deciding vote against Artis. Does anybody else feel like we missed something big?
Credit: Scott Kirkland/PictureGroup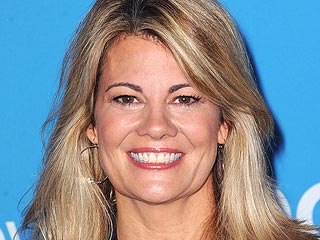 Update
Posted 11/15/2012 11:00AM
Originally posted 11/15/2012 07:30AM
She has been plotting and scheming her way through Survivor: Philippines, but now Lisa Whelchel is facing another challenge: She is fighting the West Nile virus.

On Tuesday, the newly single former Facts of Life star, 49, tweeted her diagnosis. "Dr. just called with blood test results...I have West Nile. Ugh. I'm fine, just tired. Takes a year to recover," she wrote.

There is no indication that her diagnosis is related to her stint on Survivor, which wrapped up filming in April. Although the disease is spread by mosquitoes, there have been nearly 4,000 cases in the U.S. this year. The symptoms include fatigue and body aches.
Credit: Monty Brinton/CBS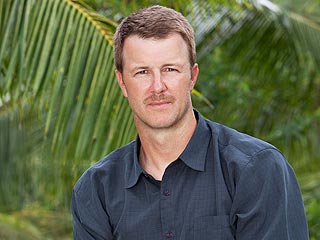 Originally posted 11/11/2012 04:00PM
Jeff Kent, the retired major league baseball MVP, made it 22 days on Survivor: Philippines before the tribe voted him out in a move spearheaded by The Facts of Life star Lisa Whelchel.

Still unhappy about his premature evacuation, Kent talks to PEOPLE about his Survivor game – and what he really thinks about his tribe mates (and it's not always pretty).

You kept your identity a secret. Was it weird to be around people who didn't recognize you?
I absolutely cherished it. It was great to go somewhere and not be put on a pedestal. I was happy to negotiate and be told no, and to communicate with these people who were 20- and 30-years-old. I'm a lot like these people.
Credit: Monty Brinton/CBS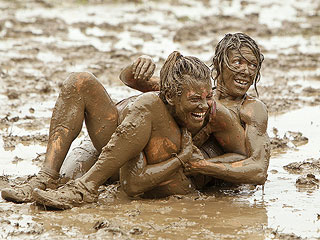 Originally posted 10/24/2012 03:50PM
Blair would not approve.

On Wednesday night's episode of Survivor: Philippines, Lisa Whelchel – who played the prim and proper Blair Warner on The Facts of Life – gets down and dirty in a mud-based challenge.

During a reward challenge, the newly single actress, 49, (who's become a surprisingly resilient competitor) ends up wrestling with sex therapist Denise Stapley, who is arguably the strongest woman in the entire competition.
Credit: Monty Brinton/CBS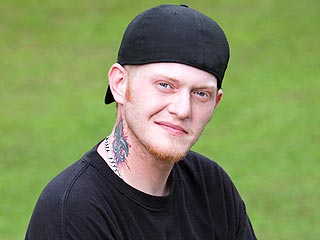 Originally posted 09/24/2012 10:20AM
Zane Knight earned the dubious distinction of being the first contestant to be eliminated from Survivor: Philippines. What did he think of being voted off – and of competing against former Facts of Life star Lisa Whelchel? Knight, 28, opened up to PEOPLE about his ouster.

What did you think of the fact that there was a celebrity playing the game?
I didn't recognize her. I saw Lisa [Whelchel] and thought, 'Oh, she's the soccer mom.' I didn't know she was famous at all. If I had been on her tribe and knew she was famous, I would have gone after her.
Credit: Scott Kirkland/PictureGroup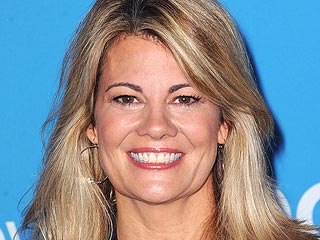 Originally posted 09/20/2012 01:30PM
As she left her Texas home to compete on Survivor: Philippines, Lisa Whelchel was hiding a secret that only her close friends knew: Her 24-year marriage to Steve Cauble was ending.

"The divorce was final on March 1, and [I] went out to be on Survivor on March 10," Whelchel tells PEOPLE exclusively. "Going out to Survivor was helpful for me, to divert my attention and not just dwell on the loss."

"I just never thought it would happen to me," says Whelchel, who has worked in Christian ministry with Cauble since The Facts of Life ended in 1988. "It was painful to realize that it wasn't going to work out."
Credit: Herb Ball/NBCU Photo Bank/Getty; Monty Brinton/CBS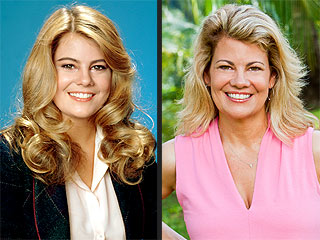 Originally posted 08/20/2012 01:25PM
Remember Blair Warner, the spoiled rich girl on the 80s sitcom The Facts of Life?

Prepare to see her in a whole new light.

Lisa Whelchel, the former teen actress who played Blair for nine seasons – from 1979 to 1988 – will compete against 17 other contestants on Survivor: Philippines. Now 49, Whelchel is a prominentChristian author and mother of three, not to mention a longtime fan of the reality competition.
Advertisement
The most buzzed about stars this minute!
Treat Yourself! 4 Preview Issues
Got a News Tip?
Send it to our People.com editors!