11:31 AM EDT 07/10/2016
Madeleine McCann
Credit:

Splash News Online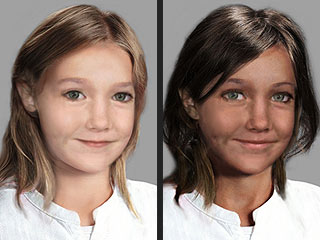 Originally posted 05/03/2010 07:45AM
Gerry and Kate McCann are thanking supporters and vowing to continue their search for daughter Madeleine as they mark the third anniversary of her disappearance while on holiday in Portugal.

A note posted to findmadeleine.com this weekend reads: "Thank you to everyone who has stayed with us during the past three years – hoping, praying and supporting our efforts to find Madeleine and bring her home. We know we couldn't have achieved as much as we have without this help.

"Milestones and anniversaries are never easy, but the work to find our little Madeleine will continue regardless, with the same determination and tenacity as it always has and for as long as it takes.

"It might be three years without Madeleine but it certainly doesn't feel like we're at the end of the line – far from it.

"Madeleine. Still missing, still missed, still looking!"
Credit: Splash News Online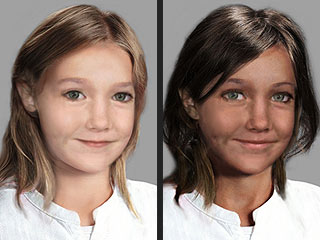 Originally posted 11/03/2009 09:20AM
More than two years after then-3-year-old Madeleine McCann disappeared from her parents' rented vacation bungalow in Portugal, police are releasing a new rendering of what the girl might look like now.

The video, released by the U.K. Child Exploitation and Online Protection Center, shows Madeleine as she might look at age 6, including a variant, with darker skin, that imagines she may have grown up in northern Africa. Madeleine's parents hope that someone seeing the new image will recognize Madeleine and give authorities information about her whereabouts.


"We need it to be spread far and wide, and for those people to be exposed to this message as many times as possible," Madeleine's father, Gerald McCann, said.
–
Michael Y. Park
Credit: AP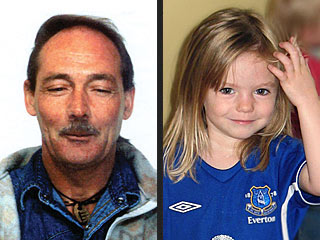 Originally posted 05/22/2009 02:10PM
A former soldier is the latest person linked to the disappearance of Madeleine McCann two years ago.

Raymond Hewlett, 64, is said to have been staying with his family in a motorhome about an hour's drive from the Praia da Luz resort where the McCanns were vacationing in May 2007. He has now been tracked, by a British newspaper, to a hospital in Germany, where he is being treated for throat cancer.

Hewlett is said by the reports in the U.K. to be a convicted pedophile with a history of sex attacks on young girls over more than 30 years. Now police forces in the U.K. are looking into possibly extraditing him from Germany so he can questioned over some existing cases.
Credit: AP(2)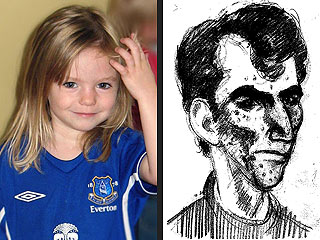 Originally posted 05/07/2009 08:45AM
Could a sketch of a man seen near the apartment where Madeleine McCann vanished two years ago provide new clues in the hunt to find the child?

At least, that is the hope of her parents, Gerry and Kate McCann, who are participating in a new film alongside a team of detectives they hired to help re-investigate the case.
Credit: George Burns/Harpo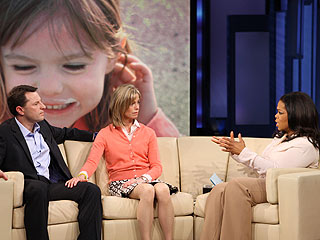 Originally posted 05/01/2009 03:10PM
Two years ago, 3-year-old Madeleine McCann disappeared while her parents were at dinner during a family vacation in Portugal.

Now, the McCanns are speaking out in a heartbreaking new interview to air on the Oprah Winfrey Show, the day after the anniversary of her disappearance.

When asked whether she allows herself to imagine the worst, Kate McCann, who was once a suspect in the unsolved case with her husband Gerry, reveals, "I do. As a mom, inevitably there are times when I do. There are the times that I kind of dip down."

And does she suspect an abductor spent time watching the family before Madeleine disappeared, Kate says, "It makes you feel sick, actually, when you think about it."
Credit: Everton FC/AP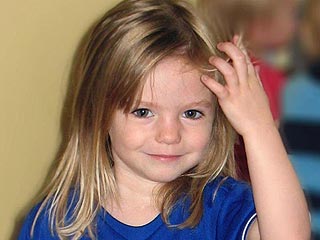 Originally posted 04/22/2009 12:20PM
Two years after little Madeleine McCann disappeared, her parents are stepping up their campaign to ensure that she is not forgotten.

Gerry and Kate McCan, who were once treated as suspects in the case, headed to the U.S. Wednesday as they prepared to appear on a special Oprah Winfrey Show airing May 4 – a day after the two-year anniversary of Madeleine's disappearance.
Credit: PA photos/AP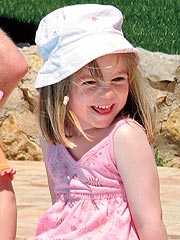 Originally posted 11/10/2008 11:30AM
Eighteen months after their child's disappearance and nearly four months after Portuguese police officially closed the books on their probe, the parents of Madeleine McCann have revealed they are only a fraction of the way through analyzing voluminous files relating to the unsolved case.

Writing a rare blog on a Web site dedicated to finding Madeleine, her father, Dr. Gerry McCann, says on behalf of himself and wife Kate (also a doctor), "We continue to work very hard behind the scenes. Our support team has been expanded as we try to identify what has been done, what has not been done and what can still be done to help find Madeleine."

He adds, "We are not yet halfway through the Portuguese files but there is less information within the files than we were expecting."
Credit: PA photos/AP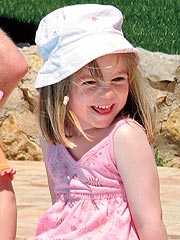 Originally posted 07/21/2008 12:00PM
As was foreseen early this month, police in Portugal have decided to shelve the investigation into the unsolved May 2007 disappearance of 3-year-old Madeleine McCann, Portuguese attorney general Fernando Jose Pinto Monteiro announced Monday.

This formally removes her parents, Kate and Gerry McCann, from the list of official suspects – arguidos – where they were placed last September.

"Kate and Gerry will be reacting to this in the next couple of hours, other than this it is exactly what was necessary. They should not have been made arguidos in the first place," family spokesman Clarence Mitchell told reporters in the couple's English hometown of Rothley, Leicestershire, on Monday.

"I know they will welcome this news but the whole thing has been a distraction since September," said Mitchell. "The main thing is getting back to finding Madeleine. It has damaged their reputation. The only thing they care about is finding Madeleine."
– Pete Norman
Credit: Everton FC/AP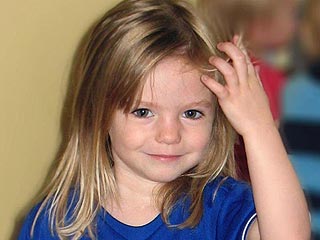 Originally posted 07/01/2008 08:40AM
Police in Portugal are planning to shut down the investigation into the May 2007 disappearance of toddler Madeleine McCann because of a lack of evidence, it is being reported.

The official end of the probe by the Public Prosecutor's office is set for Aug. 15, according to Portuguese newspapers.

Clarence Mitchell, spokesman for Madeleine's parents Kate and Gerry McCann, told the Associated Press the family had yet to confirm with authorities whether, indeed, the reports are true, but that no matter the circumstance, "Kate and Gerry will "never give up searching for their daughter."
Credit: Jacquelyn Martin/AP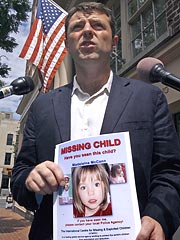 Originally posted 03/20/2008 02:45PM
A British newspaper-publishing company has apologized for accusing parents Kate and Gerry McCann of playing a role in the disappearance of their 4-year-old daughter Madeleine, who went missing (and has yet to be found) while the family vacationed in Portugal last May.

"We acknowledge that there is no evidence whatsoever to support this theory and that Kate and Gerry are completely innocent of any involvement in their daughter's disappearance," says the Daily Express. "Kate and Gerry, we are truly sorry to have added to your distress."
Advertisement
The most buzzed about stars this minute!
Treat Yourself! 4 Preview Issues
Got a News Tip?
Send it to our People.com editors!