08:11 PM EDT 09/11/2015
Maisie Williams
Originally posted 09/08/2015 03:20PM
Maisie Williams is celebrating a monumental moment all social media-driven stars hope to reach one day in their careers: The Game of Thrones actress has reached one million followers on Twitter.
Credit: Dimitrios Kambouris/Getty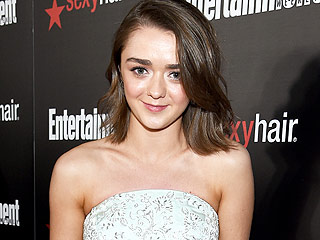 Originally posted 08/17/2015 06:30PM
The Falling star Maisie Williams admits filming her first-ever sex scene for a role was well, "awkward."
Credit: Courtesy Maisie Williams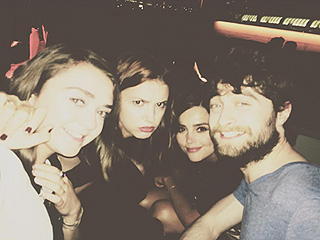 Originally posted 07/13/2015 08:10AM
Westeros and the wizarding world of Harry Potter collided on Sunday, resulting in one epic selfie.
Credit: Jason Merritt/Getty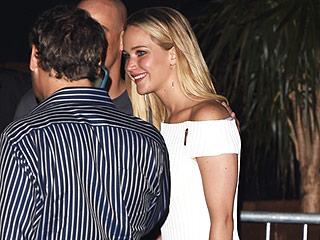 Originally posted 07/12/2015 11:40AM
All eyes were on Jennifer Lawrence when she stopped by Entertainment Weekly's annual Comic-Con party at the Hard Rock Hotel in San Diego on Saturday.
Originally posted 07/07/2015 03:05PM
She may have lost her sight on
Game of Thrones
– but
Maisie Williams
still has a heart.
The actress, 18, who plays Arya Stark on the hit HBO series, says she was "heartbroken" to see – spoiler alert – her fictional half-brother, Jon Snow (played by
Kit Harington
), get murdered on screen during the final minutes of Sunday's
season 5 finale
.
"People are really hurt by it, but that's what this show does," says Williams. "If you haven't learned that by now, well, I can't help you," she told PEOPLE Now.
Credit: Dimitrios Kambouris/Getty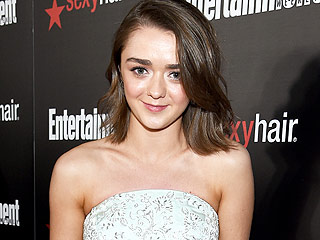 Originally posted 06/16/2015 03:35PM
The actress plays Arya Stark on the HBO fantasy series
Credit: Courtesy HBO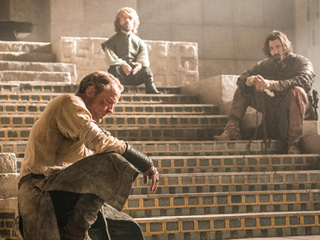 Originally posted 06/14/2015 11:05PM
Six. Six Game of Thrones characters died in the season 5 finale, "Mother's Mercy." And one of those deaths marks arguably the show's greatest character loss yet (we felt every gut stab). Oh, and Arya (Maisie Williams) is blind. Shireen (Kerry Ingram) is still dead. Cersei (Lena Headey) just totally redefined a term for walking home after a hookup. And –

There is so much more. The finale followed two extreme, full-throttle episodes, and some may have expected Sunday's episode to take a breather and hit the brakes. Instead, Thrones continued the same relentless pace and emotional magnitude for its finale. Taken together, the last three hours of the season were incredible in their scope, ambition and narrative significance. While Thrones has been playing at a higher level in terms of its production values than the rest of television for years, I have a difficult time thinking of any series that – purely on a storytelling level – has had a triple-episode arc as intense as the past few weeks.
Credit: HBO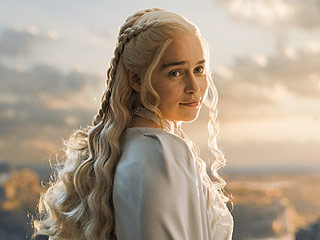 Originally posted 06/12/2015 10:45AM
The show is called Game of Thrones, and it stands to reason that at some point there will be a winner to this game.
Credit: HBO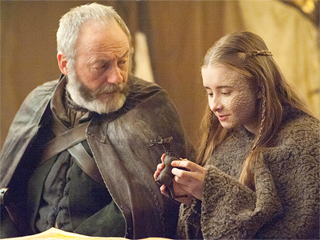 Originally posted 06/08/2015 09:05AM
This is a Game of Thrones recap I have wanted to write for a long time.

Dany (Emilia Clarke) escaping the Daznak fighting pit while riding Drogon is one of the most exciting and climactic moments in George R.R. Martin's novels.

And the death of Shireen (Kerry Ingram) – which is not in the novels – is one of the most horrifying sequences in the show's history (and something I've been privately obsessing over since first hearing about it).

Thrones has always excelled at giving us moments of terror and triumph, but seldom have the highs and lows ever been so extreme, or come so quickly on top of each other, than in the past few episodes. We've had hugs and euphoria – Dany meets Tyrion (Peter Dinklage)! Jon's (Kit Harington) epic Hardhome battle! – and gut-punches and sadness – Ser Barristan (Ian McElhinney) dies, Sansa (Sophie Turner) is assaulted. And then tonight, in rapid succession, we witnessed the profoundly disturbing murder of an innocent child, and then saw the glory of a queen reclaiming her destiny – two scenes that could easily serve as the climax of an entire season on any other show, though it's tough to imagine any other series pulling them off as masterfully as Thrones did here (with the help of director David Nutter, who previously helmed season 3's Red Wedding episode).

I have a lot to say about the Shireen scene in particular. So I'm going to break my usual format and start with the scene I most want to talk about first, and then we'll recap the rest ...
Credit: HBO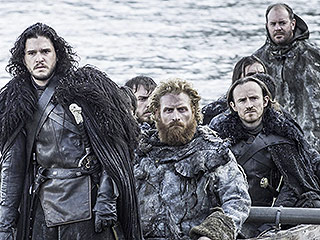 Originally posted 05/31/2015 11:05PM
Valyrian steel FTW! Bet you didn't know Valyrian steel can kill White Walkers, did you? Heck, even George R.R. Martin might not know that, given how this season has taken so many unexpected detours from the source material. Maybe crossbows and lemoncakes kill them too, you just never know until you try.

And so at last, we come to the big battle episode of season 5 – and you probably didn't even know there was a big battle episode in season 5. Unlike the Battle of the Blackwater in season 2 or the Battle of Castle Black in season 4, tonight's Hardhome fight was a surprise to the characters and the audience too since nobody ever knows what those unstoppable White Walkers are up to (maybe Thrones should give the Night's King his own sympathetic storyline in season 6 – then he'd really be in danger of getting killed off).

The structure of this episode was unusual too, with roughly half the episode your usual tasty Thrones-ian buffet of storylines – with Tyrion (Peter Dinklage) and Dany's (Emilia Clarke) banter as one supremely delectable appetizer – then the second half suddenly gave us a big beefy entree of Jon Snow (Kit Harington) slaying White Walkers for nearly 30 minutes.
Advertisement
The most buzzed about stars this minute!
Treat Yourself! 4 Preview Issues
Got a News Tip?
Send it to our People.com editors!