12:22 PM EDT 04/24/2016
Martin Scorsese
Credit:

Todd Williamson/Invision for Hennessy/AP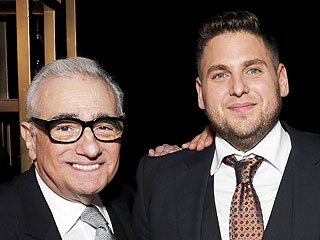 Originally posted 02/13/2014 07:30PM
Jonah Hill may have only been paid $60,000 for his role in The Wolf of Wall Street, but there are no hard feelings.
Credit: Daniel Daza; Hopper Stone; Alison Rosa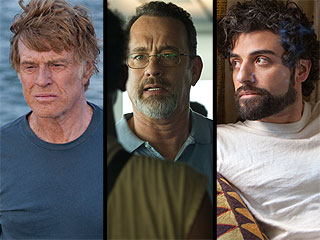 Originally posted 01/16/2014 12:15PM
What the heck just happened?
Credit: Larry Busacca/Getty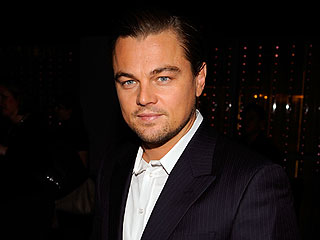 Originally posted 11/11/2013 02:00PM
Happy Birthday, Leo!

Leonardo DiCaprio knows how to throw a party. The actor shut down TAO Downtown in New York on Sunday to ring in his 39th year.

DiCaprio enjoyed a private dinner with 100 of his closest friends and family, including Martin Scorsese and Orlando Bloom, who recently separated from wife Miranda Kerr. Kanye West and 2 Chainz performed a full concert for the birthday boy after the feast.
Originally posted 06/17/2013 12:00PM
Fresh off The Great Gatsby, Leonardo DiCaprio is rolling in the dough again – but this time it's the 1990s, baby.

The brand-new trailer for The Wolf of Wall Street, which reteams DiCaprio with director Martin Scorsese for the fifth time, shows the star partying hard with his shady stockbroker buddies – while the FBI is sniffing around.

DiCaprio's voiceover kicks things off with a Goodfellas vibe: "The year I turned 26, I made $49 million, which really pissed me off because it was three shy of a million a week."
Credit: Chicago Tribune/MCT/Getty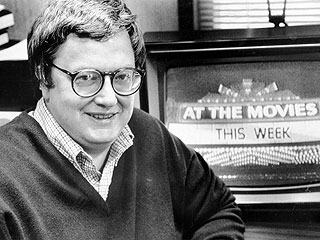 Originally posted 04/05/2013 11:10AM
He sometimes may have roundly criticized them, but actors and filmmakers alike gave high thumbs up to the late Roger Ebert, who died Thursday after a lengthy fight with cancer.

Fellow Chicagoan President Barack Obama spoke for many when he said in a statement, "For a generation of Americans – and especially Chicagoans – Roger was the movies. When he didn't like a film, he was honest; when he did, he was effusive – capturing the unique power of the movie to take us somewhere magical."

Added the Chief Executive: "Even amidst his own battles with cancer, Roger was as productive as he was resilient – continuing to share his passion and perspective with the world. The movies won't be the same without Roger."
Credit: Robert Pitts /Landov; Victor Decolongon/Getty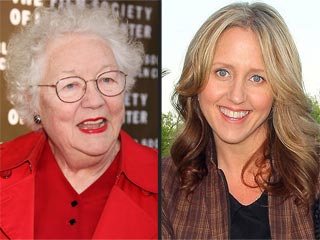 Originally posted 10/07/2012 08:00PM
Lois Smith, a much-admired veteran movie publicist and the mother of Grey's Anatomy actress Brooke Smith, died Sunday afternoon after suffering a brain hemorrhage due to an accidental fall, Deadline reports. She was 84.

The New York-based industry trailblazer was in Maine, where her husband, Eugene Smith, was set to be recognized for his philanthropic work. Smith fell down the stairs late Saturday night at the bed-and-breakfast where they were staying.

A maternal figure to both stars and journalists who tended to adore her in equal doses, Smith, along with Pat Kingsley and Patricia Newcomb, helped establish the publicity firm of PMK (initially known as Pickwick, it merged with Maslansky/Koenigsberg) as an A-list leader. As a publicist, Smith was as involved in shaping images as she was in promoting specific movies, and always with a personal touch.

Among her clients were Robert Redford (their professional marriage went back to the late '60s, when his star was launched with Butch Cassidy and the Sundance Kid), as well as Marilyn Monroe, Martin Scorsese, Meryl Streep, Susan Sarandon and Whitney Houston.
Credit: Paramount; Weinstein; FOX; DreamWorks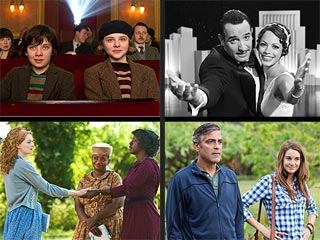 Originally posted 02/25/2012 05:45PM
Make no mistake: Oscar loves the movies.

Of the nine films in contention to be named Best Picture, the two with the most overall nominations – Hugo, with 11, and The Artist, with 10 – focus on the art form in its infancy and each is a Valentine to the medium – but will one of them snag Oscar's heart?

Having already earned Martin Scorsese a Golden Globe for his direction, Hugo sets its story in Paris, where orphan Hugo Cabret helps the real-life 1900s screen pioneer Georges Melies (played by Ben Kingsley) enjoy renewed appreciation in 1931.

With a number critics' circle awards as best picture of 2011, BAFTA's and the Producers Guild best picture of the year awards and the best musical or comedy motion picture Golden Globe, The Artist, set in 1927, examines of Hollywood's transition from silents to talkies as it affects a successful leading man (Jean Dujardin) who staunchly refuses to adapt to the new process.
Credit: Kevin Winter/Getty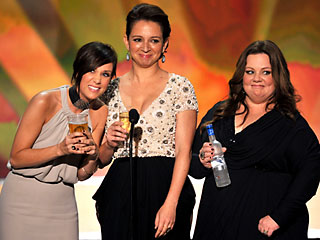 Screen Actors Guild Awards 2012
Originally posted 01/29/2012 10:10PM
That's one way to pass time during a two-hour awards ceremony.

The ladies of Bridesmaids enjoyed Sunday night's Screen Actors Guild Awards one sip at a time with a game they invented that honors a filmmaker who's no stranger to winning the top prize: Martin Scorsese.

Taking the stage with beverages in-hand to present their film, which was nominated in the outstanding cast category, Kristen Wiig, Maya Rudolph and Melissa McCarthy explained the rules to their drinking game of choice.

"You have to take a drink every time, and I mean every time, you hear the word 'Scorsese,' " McCarthy explained, a mini bottle of Grey Goose in her hands."You'd be surprised how much that comes up in just casual conversation because people like to throw that thing around."
Credit: Paramount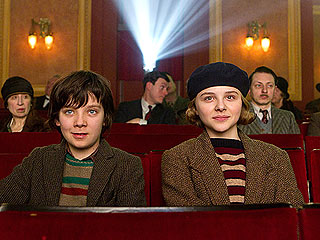 Originally posted 01/24/2012 02:00PM
Nominations are out for the 84th Academy Awards. Here is PEOPLE Magazine critic Alynda Wheat's take on what went down at the Academy of Motion Picture Arts and Sciences.

Hugo?! Fine, Hugo.
Leading the pack with 11 nominations is Martin Scorsese's kids movie that's not actually for kids. I confess that I still don't get it. Technically, Hugo is a triumph (you'll notice that the vast majority of its nominations are for technical awards), and Scorsese's nod for Best Director is certainly justified. But as a movie-going experience I still think it's remarkably cold (lectures about film history don't really move me). For my money, it's still a race between the French silent film The Artist and The Descendants, starring George Clooney, who did get nominated and Shailene Woodley, who missed the cut. Which brings me to my next point:

Snubs? What snubs?
Okay, sure, Golden Globe nominee Woodley might be a tad disappointed, as might Albert Brooks (Drive), Michael Fassbender (Shame), Tilda Swinton (We Need to Talk About Kevin) and even Steven Spielberg, whose amazing animated The Adventures of Tintin didn't rate a Best Animated Film nod, and who wasn't on the Best Directors list, in spite of the fact that his War Horse is a Best Picture nominee. But are these omissions actually snubs? Not really.
Filed Under:
Oscars 2012
,
Steven Spielberg
,
The Artist
,
The Help
,
The Muppets
,
Oscar
,
Movie News
,
Brad Pitt
,
Gary Oldman
,
George Clooney
,
Glenn Close
,
Jessica Chastain
,
Kirsten Dunst
,
Martin Scorsese
,
Melissa McCarthy
,
Meryl Streep
,
Michelle Williams
,
Octavia Spencer
,
Rooney Mara
,
Viola Davis
,
Woody Allen
Credit: FOX; Weinstein Co.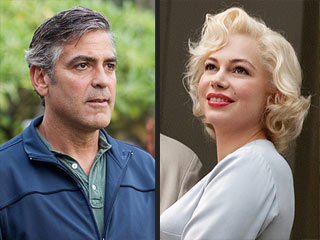 Originally posted 01/24/2012 08:45AM
Comedy counts in Hollywood, for once, with two surprise nominations for Bridesmaids, for Supporting Actress Melissa McCarthy and Best Screenplay writer Kristen Wiig, according to this year's Oscar nominations, announced early Tuesday at the Beverly Hills headquarters of the Academy of Motion Picture Arts and Sciences.

As anticipated – given earlier honors from critics' group and the Golden Globes – nominations in the Best Picture category included those for director Alexander Payne's family drama set in Hawaii The Descendants (five nods) and the love letters to early movies, The Artist, with 10 nominations, and Martin Scorsese's Hugo, with 11. In all, nine films received Best Picture nominations.

Acting nods went to, among others, those friendly rivals George Clooney, for The Descendants, and Brad Pitt, for Moneyball.

For Best Actress, Michelle Williams was cited for her turn as Marilyn Monroe in My Week with Marilyn, as was Meryl Streep, who plays former British Prime Minister Margaret Thatcher, in The Iron Lady.

Streep's nomination is her 17th – an all-time Academy record. (Both Jack Nicholson and Katharine Hepburn received 12 nominations; he won three times and she won four.) Streep has won twice, as Best Supporting Actress for 1979's Kramer vs. Kramer, and as Best Actress for 1982's Sophie's Choice.
Filed Under:
Academy Awards
,
Oscars 2012
,
Hugo
,
My Week with Marilyn
,
The Artist
,
The Descendants
,
The Iron Lady
,
Billy Crystal
,
Brad Pitt
,
Christopher Plummer
,
George Clooney
,
Jean Dujardin
,
Jessica Chastain
,
Jonah Hill
,
Marilyn Monroe
,
Martin Scorsese
,
Melissa McCarthy
,
Meryl Streep
,
Michelle Williams
,
Nick Nolte
Advertisement
The most buzzed about stars this minute!
Treat Yourself! 4 Preview Issues
Got a News Tip?
Send it to our People.com editors!