02:38 PM EDT 01/23/2015
Melanie Griffith
Credit:

Courtesy AARP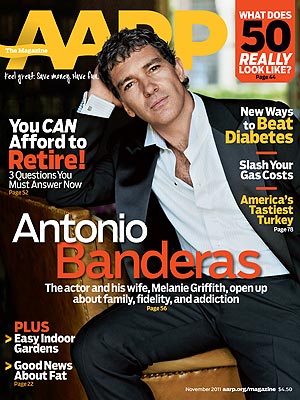 Originally posted 09/22/2011 08:00AM
In 15 years of marriage, Antonio Banderas and Melanie Griffith "have had as many problems as anybody," he admits. Among them was Griffith's stint in rehab, her third, two years ago.

"We've never hidden it. We've been open about addictions, in the case of Melanie," the actor tells AARP The Magazine in its November issue.

This openness extends to their children, says Banderas. The couple have one daughter together, Stella, who turns 15 this week. Griffith also has two children from previous relationships, Alexander, 26, and Dakota, 21.

"The pretending is the worst, because kids are so smart," Banderas says. "They can see through all of those things, and if you don't talk openly about problems, it creates a very dark place. They carry that through the rest of their lives, to their marriages, to their kids."
Credit: Michael Rozman/Warner Bros.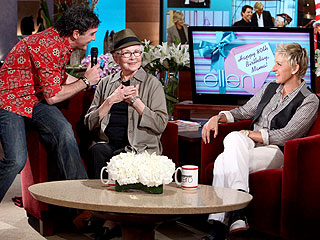 Originally posted 05/20/2010 08:40AM
"The whole family, we have been around her, and it is a good message for people that have that type of problem … There is nothing in the world that cannot be cured by love. That is the most important thing."

• Antonio Banderas, on wife Melanie Griffith's successful battle to overcome an addiction to painkillers, to Ellen DeGeneres, on Thursday's The Ellen DeGeneres Show.
– Stephen M. Silverman
Credit: Gregory Pace/REX USA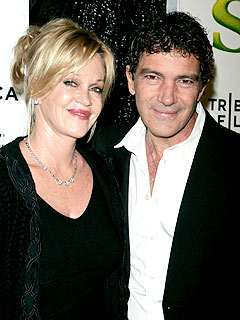 Originally posted 05/13/2010 01:05PM
Antonio Banderas and Melanie Griffith are a rarity in Hollywood – a couple married for 15 years and still going strong despite divorce rumors and stints in rehab. So, what's their secret?

"There is one virtue that is very underrated and that's passion," Banderas told PEOPLE at the New York launch of his fragrance, The Secret. "If you lose your passion, all these other virtues that are way more important, they just all fall."

The actor, 49, who also displayed his first photography exhibition "Secrets on Black" with pieces auctioned via Charity Buzz to raise money for Broadway Cares/Equity Fights AIDS, says that hard times can make a union stronger.


"We have been in crisis sometimes and we knew that if just waited to cross that tunnel that we were just in, at the end we were going to be stronger," he said. "We believed, very much, in each other and we've been battling with everything that happens in our lives because at the end we knew there was a reward. And the reward in my case was her."
Credit: Gregory Pace/REX USA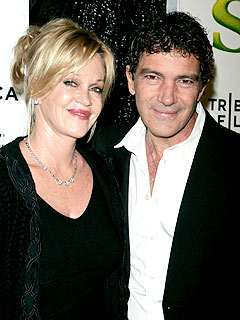 Update
Posted 04/22/2010 10:50AM
Originally posted 04/22/2010 10:15AM
Having said she's beaten back the "monster" she calls her 30-year-old substance-abuse problems, an elegant Melanie Griffith looked the picture of health at her husband Antonio Banderas's side for Wednesday's opening of New York's Tribeca Film Festival. It was certainly a cause for many celebrations.

"He did everything," Griffith 52, told PEOPLE about Banderas's help during her struggle. (Last August, Griffith entered rehab for the third time, following stints in 1988 and 2000.) "He has been an amazing man."

"It's tough," Banderas, 49, admitted to PEOPLE, as he and Griffith appeared on the red carpet for the animated feature Shrek Forever After, in which the handsome Spaniard is not seen but heard – as the swashbuckling feline Puss in Boots.
Credit: Amy Sancetta/AP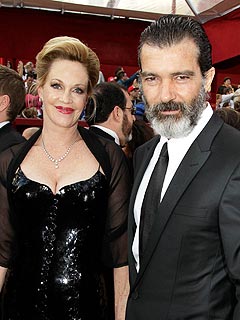 Originally posted 04/21/2010 06:30AM
After battling substance-abuse problems on and off for more than 30 years, Melanie Griffith says the "monster" has been contained.

"Addiction's a tough enemy to defeat," the Oscar-nominated actress tells Spain's ¡Hola! magazine in a new interview. "I think of it as a monster. If I feed it, it will always want more and more, so now I'm letting it starve to death in a corner. But it's always there."

Last August, the actress, 52, entered rehab for a third time, following stints in 1988 and 2000. She tells the magazine she became addicted to painkillers following a skiing accident.
Credit: Michael Rozman/Warner Bros.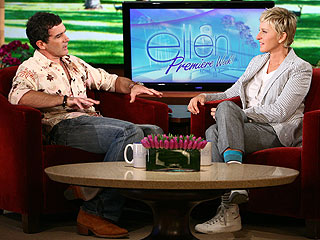 Originally posted 09/09/2009 08:00AM
Melanie Griffith's recent admission to a rehab clinic isn't something husband Antonio Banderas is going to sweep under the rug.

"It's not a rumor, but let me explain to you," Banderas, 49, tells Ellen DeGeneres in an interview to air on Wednesday's The Ellen DeGeneres Show.

"It was said actually in some magazine that I said that I gave an ultimatum to my wife. That I present the matter of divorce because she has been involved in addictions and blah, blah, blah," says the actor. "Melanie has been addicted for many years and we always came out. We said it out loud. It was okay, we were never embarrassed of the situation but what happened she was clean and sober for six years."


But six years of clean living was endangered after Griffith, 52, had a skiing accident in Aspen, Co., a year and a half ago. Three operations in her knee required her to use narcotics – and come face-to-face with her demons again.
Credit: Krista Kennell/ZUMA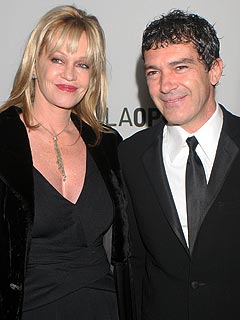 Originally posted 09/03/2009 10:10AM
"She's doing fantastic and very little of what is being published is true."

• Antonio Banderas, 49, tells Extra that "I am not going away" from wife Melanie Griffith, who is currently in rehab.
Credit: Frazer Harrison/Getty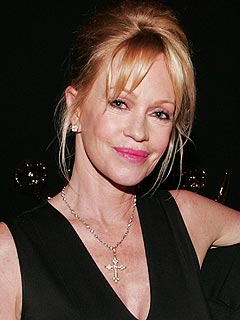 Originally posted 08/26/2009 01:10PM
Melanie Griffith knows all too well the challenges of getting – and staying – sober.

The actress, who underwent treatment twice for substance abuse in 1988 and 2000, checked into a rehab facility, her rep said Monday, to "reinforce her commitment to stay healthy."

Her third stint in rehab marks what has been an on-again, off-again battle with addiction for the past three decades.

Admitting she has "an addictive personality," Griffith, 52, once told Australian magazine New Idea four years after her first trip to rehab that she's "lucky to be alive. I was never as bad as some people I knew, shooting heroin and stuff. But I did do a lot of drinking and cocaine. I just thought I was having a good time."
Credit: Kika Press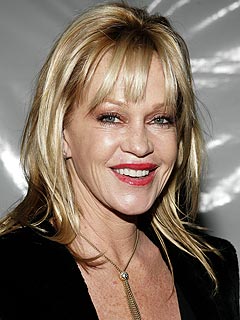 Originally posted 08/24/2009 07:20PM
Melanie Griffith has checked into a rehab facility, her rep confirms to PEOPLE.

"She is there to reinforce her commitment to stay healthy," says her rep Robin Baum. "This is part of a routine plan that was designed between her and her doctors years ago." 

According to reports, the actress, 52, is staying at the Cirque Lodge in Utah. This is the third rehab stint for the actress in recent years.

In 2000, Griffith released a statement that she was seeking treatment for a drug problem. "My doctor has referred me to the Daniel Freeman Hospital to step down from the prescribed medication that I have been taking for a neck injury," she said.

Griffith, who is married to Antonio Banderas, was born into a show-biz family and is perhaps best known for her breakout role in 1988's Working Girl.

"Overcoming addictions is tough but it can be made easier if you have someone that can offer support," Griffith wrote on her Web site once. "My husband and family supported me so much through this journey and continue to do so." – Marla Lehner and Julie Jordan
Originally posted 04/16/2003 01:20PM
Despite reports of Broadway's demise in the wake of New York's dwindling tourist business, there are signs that the boards are booming -- given an influx of stars that include Toni Braxton, Antonio Banderas and Melanie Griffith, and singer Angie Stone.
Advertisement
The most buzzed about stars this minute!
Treat Yourself! 4 Preview Issues
Got a News Tip?
Send it to our People.com editors!