11:54 AM EDT 07/10/2016
Michael Vartan
Credit:

David Fisher/REX USA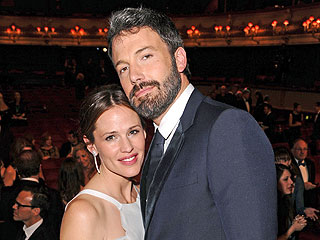 Originally posted 07/01/2015 07:00AM
As one of Hollywood's favorite female stars, Jennifer Garner has often been cast opposite some of the handsomest leading men in show business. Offscreen, the 43-year-old West Virginian's love interests have been equally glamorous.
Credit: Jeffrey Mayer/WireImage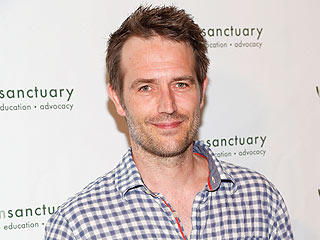 Originally posted 07/16/2014 09:00PM
Michael Vartan and his wife have split after three years of marriage.
Originally posted 12/07/2011 09:00AM
She's always been his best friend, but now, Michael Vartan is waxing romantic about his chocolate Lab, Millie.

"You are the most gentle and tender creature I know, your sweet little essence ever soothing to my soul," he writes in a letter to his beloved pet, as part of a new book, A Letter to My Dog.

"I intended to write a letter thanking you for your unconditional love and unwavering loyalty," Vartan continues. "But instead, and I've given this a lot of thought, I'm writing to thank you for letting ME love YOU!"
Originally posted 06/09/2011 04:30PM


Though he's often busy shooting scenes for his TNT show HawthoRNe, or playing husband to wife Lauren Skaar, Michael Vartan never takes for granted the other leading lady in his life, chocolate Lab Millie.

"Spending quality time with my best friend Millie is always at the top of my list," he says in a new video for PETA, which provides tips on how to better parent your pet.
Credit: Stefanie Keenan/Getty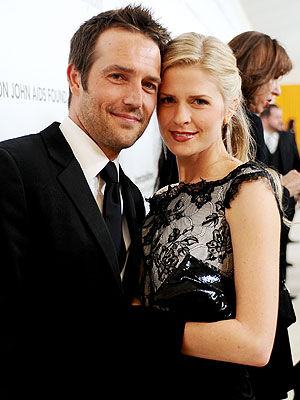 Originally posted 04/02/2011 09:00PM
Michael Vartan is off the market thanks to a serendipitous trip to the grocery store. 

The former Alias star married Lauren Skaar, whom he met two years ago at a Whole Foods in L.A., at The Resort at Pelican Hill in Newport Beach, Calif., on Saturday.

"My family was thrilled," Vartan tells PEOPLE. "They love Lauren and could not be happier. Now all my mother talks about is grandchildren."

Adds Skaar: "Our families both took an immediate liking to our partners and knew probably before we did that this was serious and going somewhere."

Vartan, who currently stars in Hawthorne, popped the question in New York in March of last year. But according to Skaar, the two didn't start dating immediately.
Credit: Jill Johnson/JPI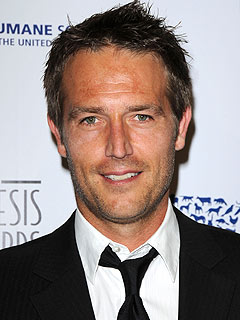 Originally posted 03/22/2010 08:00AM
Michael Vartan is thrilled to have a new alias: groom-to-be.

"I'm very blessed. I'm very happy," Vartan, 41, tells PEOPLE of his recent engagement to Lauren Skaar. The actor popped the question two weeks ago after a year of dating.

Vartan says he's not sure exactly when he knew Skaar, who works in real estate, was "the one," but he's absolutely certain now.

"I know that I know, and I'm sure that I'm sure," he says. "It's that thing people always say: 'When you know, you'll know.' I never really understood what that meant, and I do now."
Credit: Jill Johnson/JPI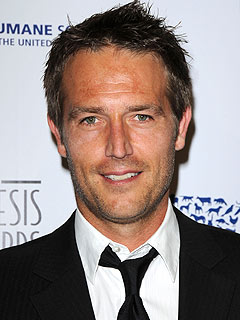 Originally posted 03/19/2010 06:10PM
Michael Vartan is a bachelor no more.

The 41-year-old former star of TV's Alias is engaged to Lauren Skaar, with a wedding planned for next year, his rep tells PEOPLE exclusively.

The couple, who met last year at a Whole Foods parking lot in L.A., got engaged two weeks ago in New York. This will be the first marriage for both.
Credit: R. Karnbad/CelebrityPhoto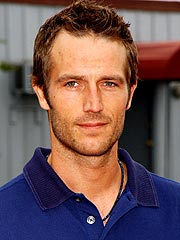 Originally posted 08/23/2005 02:25PM
Michael Vartan isn't going anywhere if his fans can help it.
Credit: R. Karnbad/CelebrityPhoto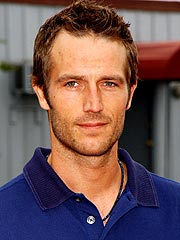 Originally posted 05/13/2005 06:00AM
Michael Vartan knows a little something about sharing the screen with strong women. He's played opposite Drew Barrymore (in Never Been Kissed), Madonna (in The Next Best Thing) and, on ABC's Alias, Jennifer Garner – whom he also briefly dated last year. Now, in Monster-in-Law, he gets caught between two of Hollywood's most powerful leading ladies, Jane Fonda and Jennifer Lopez (as his mom and fiancée, respectively). So what has Vartan, 36, learned from it all? He recently filled us in on playing with the "divas," working with his ex, and more.
Credit: KATHY HUTCHINS /HUTCHINS
Originally posted 12/08/2004 06:00AM
We caught up with Michael Vartan (he was finger-painting. Yes, really. More on that later ...) and got a special peek inside Alias, returning Jan. 5. What can we expect this season? A lot more drama. All of the characters are definitely all going through something that's a lot more traumatic – and a lot of action. We've been shooting a lot of great action scenes and fight scenes.Are you having fun doing the fight scenes? Yeah. But it gets to the point where it's kind of like, 'All right guys,' because fighting, as fun as it is to do for the first hour, when you're on your 14th hour and it's 6 a.m. on a Saturday, you just want to go home. But it's fun. It's kind of like when you're a kid (and) you dream of being James Bond. What are you doing to prep for the fight scenes? Are you working with trainers? No, not really. I play a lot of sports so I'm kind of always in relatively good shape. Our fight coordinators are so good and they make fights on camera that look so elaborate that they are actually pretty easy to do. And we have great stunt doubles when things get a little too complicated. Like, on Monday, I'm fighting this guy who's 6'6", 240 lbs. and, in real life, he could crush me with his hand. But I'm going to take him out and throw him across the room and it's going to look real – well, relatively real.Has this made you feel like you could take someone on in real life if you had to? No. The one thing, if I ever get into a fight, is I run very fast. You know, I'm 36. My testosterone levels are lowering. Fighting's just a waste of time. Best case scenario, you don't get hurt and you don't get arrested, right?
Advertisement
The most buzzed about stars this minute!
Treat Yourself! 4 Preview Issues
Got a News Tip?
Send it to our People.com editors!