12:59 PM EDT 07/10/2016
Michaele Salahi
Credit:

Robert Knight/MNS/WireImage/Schon Productions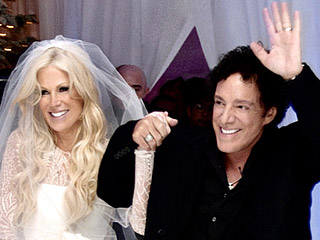 Originally posted 12/16/2013 02:15PM
Four years ago, if you'd have said, "One day, a woman famous for gate-crashing a White House dinner will marry the man who wrote 'Don't Stop Believin' – and on Pay-Per-View, no less" – we might have said you were crazy.

But on Sunday, that was exactly what happened, when Michaele Salahi and Neal Schon tied the knot in San Francisco.

Schon is the guitarist for Journey, a band whose music you have likely performed or seen performed at karaoke at some point in your life.

Salahi is most famous for the aforementioned gatecrashing and her stint on Bravo's Real Housewives of D.C., but her circuitous route to live-broadcast wedded bliss merits a closer look.
Credit: Scott Barbour/Getty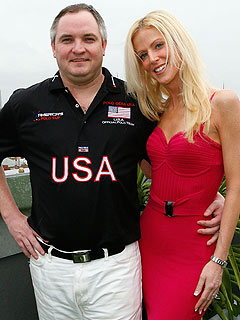 Originally posted 09/16/2011 06:00PM
The man known primarily for gatecrashing the White House, Tareq Salahi, has filed for divorce from his runaway wife Michaele, according to reports.

The filing comes after Tareq reported his wife – a former castmember on The Real Housewives of D.C. – missing to authorities.

But it turned out she was safe and sound with Journey guitarist Neal Schon in Tennessee, where the band has a gig with Foreigner.

Tareq claims the pair have humiliated him, going so far as to accuse Schon of sending him a photo of genitalia presumed to belong to the guitarist. He cites adultery and abandonment as the reason for the divorce, according to TMZ, which first reported the filing.
Credit: Michael Edwards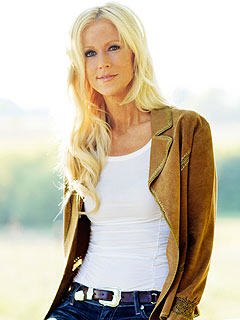 Update
Posted 09/15/2011 11:45AM
Originally posted 09/14/2011 08:00PM
White House gatecrashers Tareq and Michaele Salahi are at the center of another strange controversy.

Tareq reported his wife Michaele missing on Tuesday, but the Real Housewives of D.C. star tells authorities she's fine.

The Warren County Sheriff's Office released a statement Wednesday saying they had spoken with Michaele and she "assured the deputy that she had left the residence with a good friend and was where she wanted to be. Mrs. Salahi advised that she did not want Mr. Salahi to know where she was."

It turns out that she's actually with Journey guitarist Neal Schon in Tennessee, where the band has a gig with Foreigner.

"Nobody kidnapped her and they are in Memphis together," a Journey rep tells TMZ.
Credit: Michael Edwards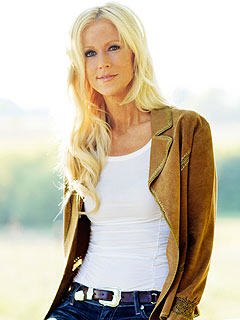 Originally posted 04/08/2011 10:10AM
There are two big shut downs in D.C. this week. But it's Bravo's cancellation of Real Housewives of D.C. after just one season that has former star Michaele Salahi pointing fingers.

And she's pointing at herself.

"I sort of knew this was going to happen," Salahi, famous for being accused of crashing the White House in November 2009 and stirring up her fellow cast mates, tells PEOPLE. "The other women didn't want me back on the show, and [Bravo executive] Andy [Cohen] stood his ground and said there wouldn't be a show without me on it. I'm grateful to him for that."
Credit: Adam Olszweski/Bravo; VH1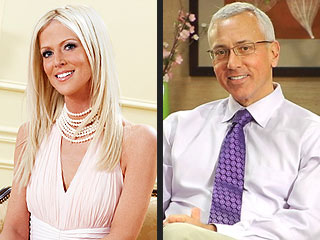 Originally posted 03/09/2011 12:20PM
Reality check?

Stars like Janice Dickinson and Dennis Rodman have appeared on VH1's Celebrity Rehab with Dr. Drew to fight their addictions to alcohol and other substances, but Michaele Salahi, a star of The Real Housewives of Washington D.C., wanted to appear on the reality show for a different reason.

"Michaele doesn't have an addiction," her husband and Housewives costar Tareq Salahi tells PEOPLE. "She's leaning on Dr. Drew to help treat her [multiple sclerosis], which has been directly affected by our ordeal with the White House. What she needs is help managing her stress and her illness."
Originally posted 10/22/2010 03:55PM
After watching the second hour of the Real Housewives of DC reunion, I have to agree with Mary – this season was hijacked. The antics of the Salahis and their absolute refusal to take responsibility for any of their actions, was amazing.

Now that we've all seen the sit-down, now that there has been an opportunity for Tareq and Michaele to open up and try to redeem themselves, can we please pull the plug on them? When faced with direct statements from the Redskins, the Congressional Black Caucus, the White House, etc., this couple stated that everyone lied. You know, one person could lie. Perhaps even multiple people connected to one event could all stick to a made-up story. But when every single story you hear about a couple is dismissed as a lie or a smear, you stop believing them. I know I stopped a good while ago.
Originally posted 10/15/2010 10:35AM
Was anyone else surprised to hear the political affiliations of the Housewives? I wondered how Andy would break up the seating chart, but it seems he did it by political party.

If anyone – anywhere – in any universe thought that Michaele was a suffering wife under the spell of her husband, those thoughts should be laid to rest now. Wow.

My jaw was on the floor over Michaele's solemn pronouncement that Cat should have love in her heart and then perhaps her husband would come back. What a stupid, insipid, completely ridiculous thing to say to a person! It's incredibly presumptive to assume, firstly, that Cat would want Charles back and, secondly, that Cat's lack of love in her heart somehow drove her husband away.

Michaele revealed herself to be pretty misogynistic there, in my opinion. Or perhaps just incredibly anti-Cat.
Advertisement
The most buzzed about stars this minute!
Treat Yourself! 4 Preview Issues
Got a News Tip?
Send it to our People.com editors!