03:31 PM EDT 03/19/2015
Oksana Grigorieva
Originally posted 10/08/2010 08:00AM


As the drama surrounding Mel Gibson and Oksana Grigorieva continued, the Russian-born musician is going into greater detail about the domestic violence she says she suffered at Gibson's hands.

Grigorieva, 40, alleges that a livid Gibson, 54, flew off the handle at her on Jan. 6 in the presence of their 1-year-old daughter Lucia and her 13-year-old son Sasha (from a previous relationship with actor Timothy Dalton).

Gibson's attorneys declined to comment for this story, but they have repeatedly disputed her allegations. The L.A. District Attorney is determining whether to charge Gibson with for domestic violence, while an L.A. sheriff's investigation is underway as to whether Grigorieva tried to extort millions from the actor in exchange for keeping explosive audiotapes between the two private.
Credit: Michael Kovac/FilmMagic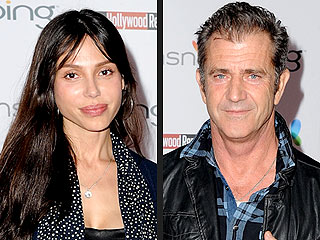 Update
Posted 10/06/2010 12:05PM
Originally posted 10/06/2010 08:10AM
You've heard the tapes. Now Oksana Grigorieva, Mel Gibson's former girlfriend, is speaking out about their relationship – and her claims that Gibson was abusive to her.

In a wide-ranging interview with PEOPLE, Grigorieva, 40, talks in detail about the argument during which she says Gibson, 54, hit her while she was holding their baby, Lucia.

"I thought he would kill me," says Grigorieva. (Gibson, who declined to comment for this story, has disputed her account and a source close to him has said he intervened when she was shaking the baby.)
Credit: Michael Kovac/FilmMagic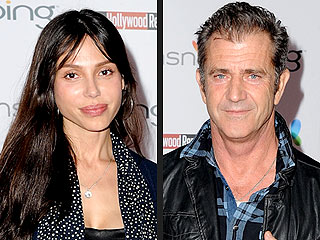 Originally posted 07/28/2010 12:05PM
In the latest in a run of recordings allegedly capturing a ranting Mel Gibson, there's one big difference: This time, he knew he was being recorded, given he allegedly left these messages on voicemail.

In a series of eight late-night voicemails released Wednesday by RadarOnline, Gibson is allegedly heard name-calling and swearing at his ex-lover Oksana Grigorieva, apparently after a tree-planting ceremony that day had turned sour.

A source close to Oksana tells PEOPLE that Gibson had become enraged after accusing her of flirting with a gardener at one of his Malibu properties, where the couple had met to bury their daughter Lucia's placenta on Feb. 18.
Credit: Albert L. Ortega/WireImage; Richard Young/Startraks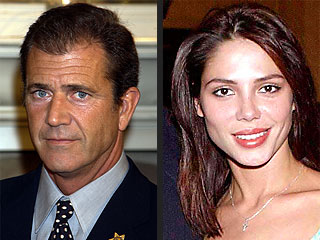 Originally posted 07/27/2010 02:05PM
A photo of Oksana Grigorieva with a black eye after an alleged fight with Mel Gibson has surfaced on the Internet.

The close-up shot, which shows the Russian singer, 40, with deep bruises around her left eye, was reportedly taken after she and Gibson, 54, had gotten into a heated argument in January, according to RadarOnline, which posted the photo.

Police launched a domestic violence investigation after Grigorieva accused her ex of punching her in the face "more than once" on Jan. 6, 2010. In her restraining order filed June 25, she alleged the incident also caused a broken tooth.
Credit: Albert L. Ortega/WireImage; Richard Young/Startraks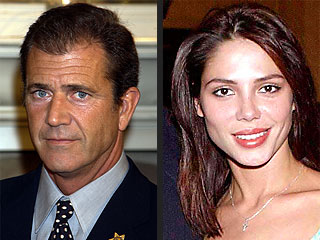 Originally posted 07/26/2010 02:35PM
In another angry phone call – the seventh in a series of recorded rants – Mel Gibson allegedly tells ex girlfriend Oksana Grigorieva he regrets having a baby with her and also flies into jealous rage over her ex, former James Bond actor Timothy Dalton.

"Did you get my last message about me being a bad father and Tim being a great dad?" the actor-filmmaker, 54, allegedly asks Grigorieva, 40, on the tape released Monday by RadarOnline.

"You didn't hear that one? Well, you should go [expletive] him … because I don't care," he says.
Credit: Dominique Charriau/WireImage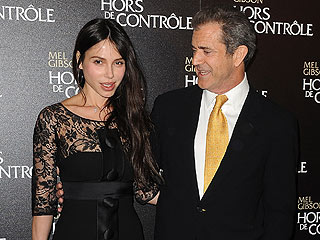 Originally posted 07/21/2010 04:15PM
In yet another chapter of Mel Gibson and Oksana Grigorieva's bitter break-up, authorities are investigating whether or not the actor's ex-girlfriend tried to extort money from him.

"Extortion allegations were brought to our attention [and] we're looking into it," L.A. Sheriff's spokesman Steve Whitmore tells PEOPLE.

Gibson, 54, previously claimed the Russian musician, 40, demanded cash from him and, if he didn't pay, threatened to leak recordings of him spewing racist comments and threatening her to the media.
Credit: Dominique Charriau/WireImage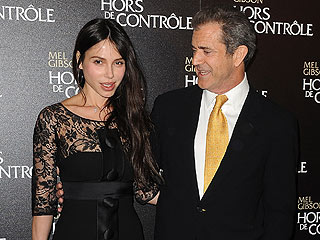 Originally posted 07/18/2010 02:30PM
As the all-out custody war between Mel Gibson and ex-girlfriend Oksana Grigorieva roils on, sheriffs continue their criminal probe of the actor for domestic violence allegations. Five experts discuss what's at stake.

Could Gibson be facing jail time?
"I doubt it," says former L.A. prosecutor Jeffery Rubenstein. "At most, Mel will probably be charged with misdemeanor domestic violence. Oksana's alleged injuries don't seem to rise to a felony level and because Mel has no serious prior convictions, that'll also lessen his chances of a felony. His alleged threats, while horrifying and completely over-the-top, aren't necessarily a crime; there has to be evidence of a real intent to carry them out. If convicted, he'll probably get probation and counseling."

Gibson has accused Oksana of extortion. What are the chances she'll be convicted?

Credit: Albert L. Ortega/WireImage; Most Wanted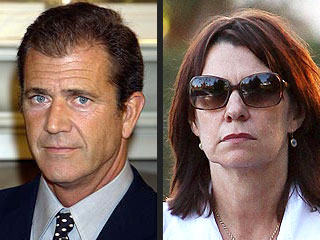 Originally posted 07/17/2010 05:00PM
Even as Mel Gibson is embroiled in a nasty legal battle with his former girlfriend Oksana Grigorieva and faces fall-out from a series of rage-filled leaked audiotapes, the embattled actor can count on at least one thing: his family.

"He has a good support system in his friends and family," a pal tells PEOPLE, adding that his kids are "absolutely" standing by their father.

Gibson regularly speaks to his soon-to-be-ex wife, Robyn, with whom he has seven children from their nearly 30-year marriage. "They are continuing to raise their kids together," a source says of the former couple, who split in April 2009.
Credit: Richard Young/Startraks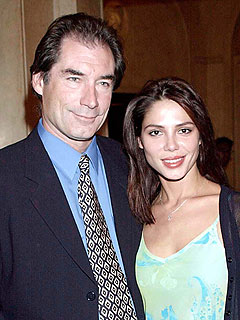 Originally posted 07/16/2010 08:30PM
As Oksana Grigorieva's custody battle with Mel Gibson gets progressively nastier, she has turned to another ex for support: Former James Bond actor Timothy Dalton.

"He's very good," Grigorieva tells PEOPLE, of Dalton, 66, who is the father of Grigorieva's 12-year-old son, Alexander.

Dalton was seen Friday morning stopping by the Russian singer's Sherman Oaks residence, which is owned by Mel Gibson.

"We raise our son together," Grigorieva said Friday. "He's a good father and they have a very good relationship."

As for how she's faring in the midst of her public wrangling with Gibson, the 40-year-old mother says she and daughter Lucia, 9 months, are both doing "okay."
Credit: Dominique Charriau/WireImage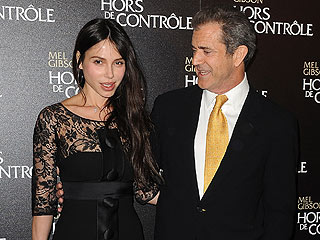 Originally posted 07/16/2010 07:00PM
Two months ago, Mel Gibson and Oksana Grigorieva both sat down in a downtown Los Angeles law office and signed a private contract guaranteeing that her taped conversations of him, made in February, would never see the light of day.

That out-of-court settlement, which also detailed child support payments for their baby Lucia, "was superb and mutually beneficial," says a source close to the case.

The source says the agreement was in the best interests of both Grigorieva and Gibson, whom she taped allegedly threatening her and admitting to having hit her. The authenticity of the tapes is currently being examined by L.A. sheriff's detectives.

Within weeks, all hell broke loose: Both sides were slapped with restraining orders, a judge forced Grigorieva to surrender the audiotapes, and Gibson's alleged vitriol went viral.

So what happened?
Advertisement
The most buzzed about stars this minute!
Treat Yourself! 4 Preview Issues
Got a News Tip?
Send it to our People.com editors!