01:43 PM EDT 04/24/2015
Phil McGraw
Credit:

Paul Drinkwater/NBC/Getty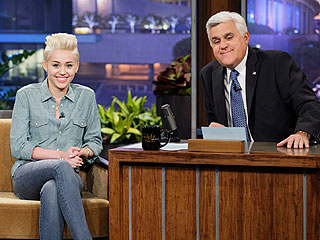 Update
Posted 01/31/2014 10:15AM
Originally posted 01/31/2014 08:00AM
Miley Cyrus has plenty to say about fellow newsmaker Justin Bieber's legal woes. The "Wrecking Ball" singer went on The Tonight Show with Jay Leno on Thursday to offer Bieber advice on how to have fun and stay out of jail.

"You pay people to make sure you don't get in trouble – and party at your house. Buy a house, and add a club to it," Cyrus suggested. Proof her plan works?

"I don't see a Miley mug shot yet," she added.
Credit: Mikiodo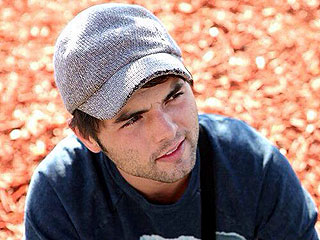 Originally posted 11/15/2013 07:00AM
The video is horrifying: Survivor: China winner Todd Herzog, unable to walk, slurs his words as he admits to drinking an entire bottle of vodka. The footage, which will air on Dr. Phil on Monday in a show about Herzog's difficult battle with alcoholism, shocked Survivor fans across the web.

Several of Herzog's closest friends and relatives talked to PEOPLE about his struggle – not for publicity, they say, but to raise awareness of the complicated issue of alcoholism. "We have received so many messages from people who are battling the same issues as he is," says his mother, Shirley Herzog Keeler. "And Todd said that if his story can help one person get the help they need, he's ready to go public with it."
Originally posted 11/04/2013 10:20PM
One of three women
held
in a Cleveland man's home for about a decade says an orange extension cord was used to tie her neck, hands and feet and hang her "like a fish," according to pre-released clips from a taped interview that will air Tuesday and Wednesday on the
Dr. Phil
show.
"I was tied up like a fish, an ornament on the wall," Michelle Knight told the TV host in a clip released to media. "That's the only way I can describe it."
"I was hanging like this," she said, using her finger to draw a swooping U-shape curve in the air.
Originally posted 09/25/2013 01:20PM
Nick Carter is coming clean about his issues.

The Backstreet Boy says he hit rock bottom after years of alcohol and drug abuse but has made a dramatic turnaround in his struggle with addiction, even as he continues to work on painful family relationships and cope with the death of his sister last year.

Carter, in an exclusive interview with Dr. Phil, gets candid about his demons, saying he started using marijuana when he was just 15 and then began taking Vicodin and Ecstasy. But in 2008, he was diagnosed with a heart condition, promptly stopping him in his tracks and spurring him to face his problems.

"I made that choice right there and said, 'I do not want to be this person anymore,'" Carter, 33, told Dr. Phil in an episode that aired Monday. "You have to find that moment in your life – that moment of clarity – and say, 'Is this who you want to be the rest of your life, or do you deserve more?' I decided I deserved better."
Credit: Amy Sussman/Getty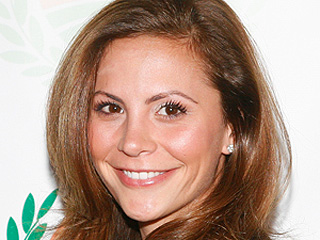 Originally posted 09/11/2013 07:00PM
Gia Allemand's mom Donna Micheletti doesn't fault her daughter's boyfriend for leading to her shocking suicide last month.

Immediately following the tragic death of the former Bachelor contestant, 29, fingers were pointed at NBA player Ryan Anderson, who apparently told the reality starlet he didn't love her anymore.

Micheletti says such wasn't the case, and in fact, it is her daughter's dad Eugene Allemand who is to blame.
Credit: Kevin Foley/ABC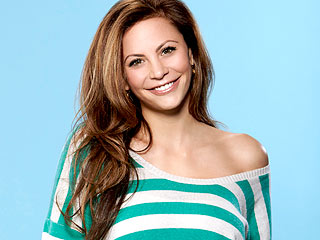 Originally posted 09/08/2013 08:00PM
Donna Micheletti's voice choked with tears as she told Dr. Phil McGraw about her daughter Gia Allemand's final moments as she tried to commit suicide on Aug. 12.

In the heartbreaking interview set to air on Dr. Phil on Tuesday, Micheletti revealed she was on the phone with her daughter, 29, as she hanged herself in her New Orleans apartment.

Micheletti believes that the Bachelor star called her because "I'm the closest person in the world to her and she didn't want to be alone when she left this world. So she wanted Mommy to be there, I guess."
Credit: Virginia Sherwood/NBC/Getty; David Wallace/Reuters/Landov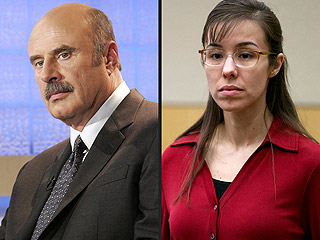 Update
Posted 04/07/2013 12:20PM
Originally posted 04/07/2013 10:50AM
Dr. Phil McGraw wants to make one thing perfectly clear – he's not paying for Jodi Arias's family's housing during her trial.

"Rumors that we're paying for Arias family house etc... are absolutely untrue," he Tweeted on Saturday night.

"I've never met the Arias family, and neither I, nor my ... production company – has paid or promised them anything. Robin and I are praying for the Alexander family," the message reads in full.
Credit: Tony Esparza/CBS; INF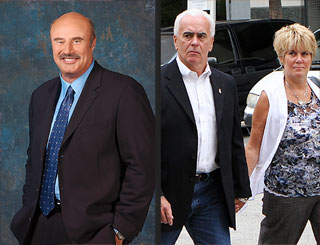 Originally posted 09/13/2011 05:10PM
George and Cindy Anthony's highly anticipated interview began airing on Tuesday, and Dr. Phil McGraw wasted no time putting them on the hot seat.

His first question on Tuesday's show: Does the couple, whose daughter Casey was acquitted of murdering their granddaughter, Caylee, believe that she was involved in the infant's death?

"Well, the last one I saw Caylee with was Casey," George replied. "To me, in my mind, that one and one adds up to two. She's responsible for Caylee – that's her daughter."

Pressed by McGraw to elaborate on what his definition of "two" is in this equation, George added, "Casey and Caylee, when I saw them leave on June 16, 2008, [that] was the last time I saw them together. And Casey, again, is responsible for Caylee no matter where she was at or what happened."
Credit: Tony Esparza/CBS; INF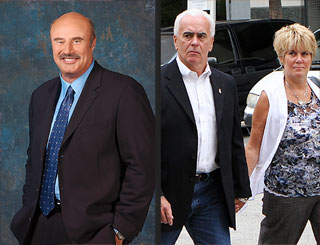 Originally posted 09/12/2011 03:50PM
Excuses have never been Dr. Phil's thing.

And in advance of his highly anticipated interview with George and Cindy Anthony, whose daughter Casey was acquitted of murdering her daughter Caylee, McGraw told the ladies of The View that's all Cindy has.

"She seems to make an excuse at every turn," McGraw said Monday of Cindy's responses, adding that she is "very much in denial."
Credit: Splash News Online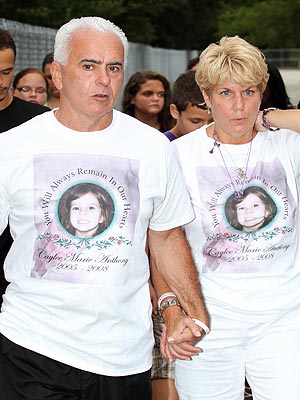 Originally posted 09/12/2011 09:30AM
Two months after their daughter was acquitted of murdering their granddaughter, Casey Anthony's parents, George and Cindy Anthony, have broken their silence and granted an interview to Dr. Phil McGraw, who confronts them about certain aspects of the case.

In excerpts that aired Monday on NBC's Today show, McGraw asks Cindy about her distraught MySpace message that began "My Caylee is missing," which she posted on July 3, some 12 days before 2-year-old Caylee Anthony was reported missing. Did Cindy know Caylee had vanished?

"Caylee was missing in my heart that day. She wasn't missing physically. I thought I knew where she was at," Cindy says. "I wanted Casey to know how much she was hurting me. And I thought she was purposely keeping Caylee away from me."
Advertisement
The most buzzed about stars this minute!
Treat Yourself! 4 Preview Issues
Got a News Tip?
Send it to our People.com editors!