12:34 PM EDT 07/10/2016
Phillip Phillips
Originally posted 07/01/2012 06:15PM


The last year has been the most challenging – and rewarding – of Phillip Phillips's life.

His joyful journey on Season 11 of American Idol – which he won in an emotional finale on May 23 – is something "I never thought would happen," Phillips, 21, tells PEOPLE.

It almost didn't: At the same time the gravel-voiced Georgia guitar player was following his music dreams on Idol, he was privately coping with a kidney disorder that often left him in excruciating pain – and sometimes wondering if he could continue with the show.
Credit: Kirkland/Picturegroup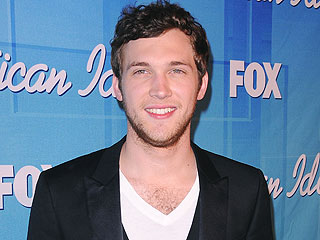 Originally posted 06/20/2012 02:45PM
After his long run on American Idol, you might expect winner Phillip Phillips to give anything for some rest – but as the small town singer puts it himself, it's possible to have too much of a good thing.

"I still love to sleep, but it's been kind of hectic," Phillips, 21, told reporters on Wednesday of his recovery process following the surgery he had earlier this month to remove kidney stones. "I've kind of been going crazy just looking at the four walls surrounding me."

Although he's finally been able to pick up a guitar again, the crooner says that's about the only activity he's been able to take part in since going under the knife.
Credit: Michael Becker/FOX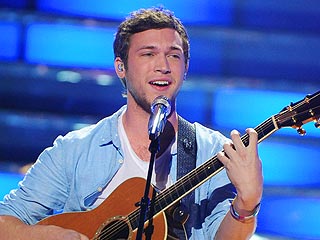 Originally posted 06/18/2012 12:05PM
Now that he's out of the hospital, Phillip Phillips has some more good news for the fans who voted him to the top on American Idol: He's ready to make music again.

"I'm getting better each day, so that's a good thing," Phillips, 21, who went under the knife earlier this month to remove kidney stones that were too large to pass, tells Associated Press.

"It was tough, you know, those first few days, but I'm getting to where I can pick the guitar back up and write a little bit."
Credit: Michael Becker/FOX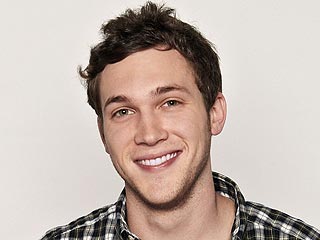 Originally posted 06/12/2012 05:00AM
Phillip Phillips is officially on the road to recovery.

After last Wednesday's surgery to remove kidney stones that were too large to pass, the American Idol winner is ready to move on.

"I'm out of the hospital and back to work!" the Georgia-bred heartthrob, 21, tells E! News. "Looking forward to the future."

Phillips, who won over Jessica Sanchez in last month's emotional Idol finale, suffered throughout this season's competition.
Credit: Bauer-Griffin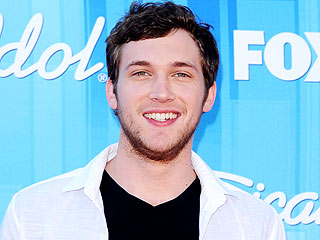 Originally posted 05/25/2012 07:00AM
Newly crowned American Idol Phillip Phillips is in no short supply of adoring female fans, but the Georgia native only has one of them on his mind – his girlfriend.

Phillips's brunette beauty was first revealed to the public by host Ryan Seacrest just a few weeks ago, but the new winner says she has been his biggest cheerleader all season.

"She is so excited for me," the Leesburg, Ga., musician, 21, told PEOPLE during a conference call Thursday. "She supported me throughout all of this, and I love her to death."
Credit: Michael Becker/FOX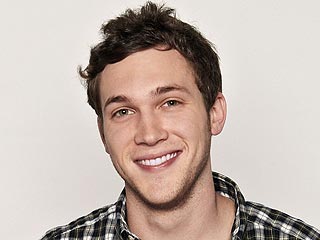 Originally posted 05/24/2012 02:00PM
Imagine what Phillip Phillips could do if he were 100 percent healthy.

The American Idol winner dazzled viewers all season long, despite battling chronic kidney problems – and having eight separate surgeries – since the competition began, his father told PEOPLE Wednesday after an eventful finale.

"He's been doing [well], but it's just grueling hours and it's just amazing what he's done through the journey," said the singer's dad, also named Phillip Phillips, at the show's official Ford-sponsored after party. "Eight operations since we started American Idol ... He's hitting 50 percent, but he's still up there swinging away."
Credit: Vince Bucci/PictureGroup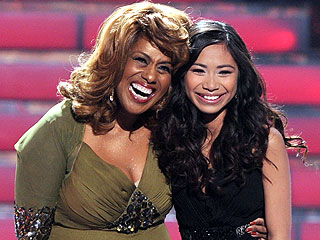 Originally posted 05/24/2012 10:30AM
Wednesday's two-hour American Idol finale culminated in an big win for Phillip Phillips, but that emotional moment was just one of the best of the night. Former contestants Diana DeGarmo and Ace Young got engaged on live TV – which scored high on the emotional richter scale. Besides those two, here are the top 11 moments from Idol's season 11 finale:

Phillip Phillips sings with John Fogerty: The still-unofficial winner and Creedence Clearwater Revival's front man started the show with a pitch-perfect performance of classics "Have You Ever Seen the Rain" and "Bad Moon Rising."

Joshua Sings with Fantasia Barrino: A favorite of the judges, the third-place finisher performed a growling rendition of Elton John's "Take Me to the Pilot" with "the biggest inspiration in my life," season 2 winner Fantasia Barrino.

Top 12 women perform with Chaka Khan: They may have gone home early but Hollie Cavanagh, Skylar Laine, Erika Van Pelt, Elise Testone and Shannon Magrane got to sing "I'm Every Woman" with the legend. Not too shabby!
Credit: Michael Becker/FOX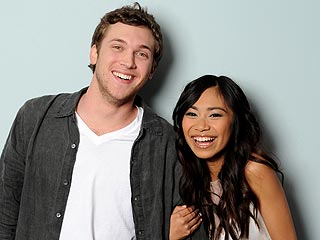 Originally posted 05/24/2012 09:20AM
There were tears shed during Wednesday night's American Idol finale, but not from the show's runner-up.

"I'm happy," Jessica Sanchez told reporters backstage after Phllip Phillips beat her out as the show's winner. "I don't have any regrets at all. I was in the top two. That's crazy."

In fact, Sanchez, 16, was prepared to take second place.
Credit: Mario Anzuoni/Reuters/Landov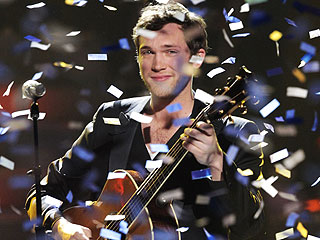 Originally posted 05/24/2012 07:00AM
Phillip Phillips couldn't hold back his emotions on Wednesday night when he was named the winner of American Idol.

Following the big announcement (132 million votes were cast, the most ever), Phillips, 21, broke into tears during a performance of his new single, "Home."

"I wasn't thinking about anything, not even the song," he told reporters backstage after the show. "I wasn't really wanting to sing or anything. I just started thinking about the whole journey and how far all of us have come, and how we've made it. It's so overwhelming."
Credit: Michael Becker/FOX (2)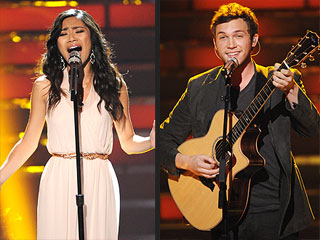 Originally posted 05/23/2012 10:15PM
Ryan Seacrest is in a tux – and American Idol has a winner!

Season 11's finalists, Jessica Sanchez and Phillip Phillips, both had a big night on Wednesday. In addition to seeing their fellow top 12 contestants (and future tour mates) perform with the likes of Chaka Khan and Neil Diamond, they heard performances by some of the biggest names in music today – Rihanna, Reba McEntire, judge Jennifer Lopez.

They also shared the Nokia Theatre L.A. LIVE stage with legends: Phillip sang "Have You Ever Seen the Rain" and "Bad Moon Rising" with Creedence Clearwater Revival's John Fogerty. And Jessica performed "And I Am Telling You I'm Not Going" with original Dreamgirls star Jennifer Holliday. Both to impressive results.

And then there was that little business of announcing the new American Idol. Keep reading to find out who won ...
Advertisement
The most buzzed about stars this minute!
Treat Yourself! 4 Preview Issues
Got a News Tip?
Send it to our People.com editors!