02:20 PM EDT 07/10/2016
Phillip Phillips
Credit:

Michael Becker/FOX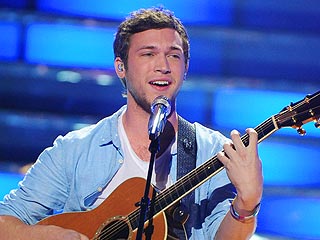 Originally posted 06/07/2012 11:15AM
American Idol winner Phillip Phillips has finally had the surgery he's needed since he started the singing competition earlier this year.

The Georgia-bred heartthrob, 21, was under the knife for six and a half hours yesterday, according to TMZ, to remove kidney stones that were too large to pass.

"Surgery went well," his rep tells PEOPLE. "He's resting."
Credit: Jamie McCarthy/WireImage; Michael Becker/FOX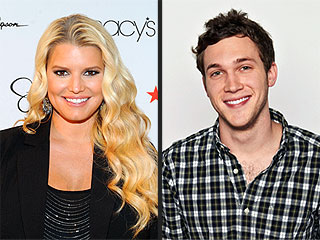 Originally posted 05/23/2012 03:05PM
Jessica Simpson has taken sides in the American Idol finale.

The new mom, who welcomed daughter Maxwell Drew Johnson on May 1, is rooting for crooner Phillip Phillips to win Wednesday night.

"Crossing my fingers for hot stuff Phillip Phillips!!" she Tweeted Wednesday afternoon.

Phillips, 21, performed three songs alongside another Jessica – 16-year-old Sanchez – Tuesday on the show's final night of competition.
Credit: Michael Becker/FOX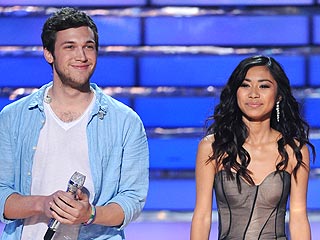 Originally posted 05/23/2012 02:45PM
It's almost over!

Jessica Sanchez and Phillip Phillips had already come a long way before having to perform three songs each on American Idol's final night of competition Tuesday.

After the show, they spoke together with reporters about taking the stage on a night with the highest stakes yet.

"We feel like a weight has been lifted off our shoulders," Jessica said. "Tomorrow is the last episode of the season and we are just really relieved."
Credit: Michael Becker/FOX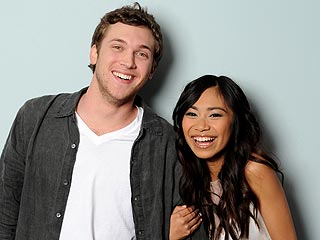 Originally posted 05/22/2012 09:30PM
Finale week of American Idol has finally arrived – but there's one more fight to go for the final two before the country chooses its next Idol winner.

In one corner, you have Jessica Sanchez, whom host Ryan Seacrest called a "16-year-old powerhouse." In the other, you have Phillip Phillips, a crooning pawnshop worker from Leesburg, Ga. Both faced off Tuesday by performing three songs each: show creator Simon Fuller chose round one, Phillips and Sanchez selected their favorite song from the season for round two, and in the final round, both picked the song that will become the winning single as the next American Idol.

How'd they do? Here's a round-by-round recap:
Credit: FOX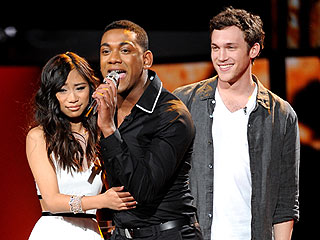 Originally posted 05/18/2012 08:00AM
Only a week after his friend Hollie Cavanagh was eliminated from American Idol, Joshua Ledet had another tearful night on the show Thursday – but this time it was because he was the one sent home.

Ledet said afterwards that he hadn't planned on crying but became overwhelmed when judge Jennifer Lopez and others came up to hug him after the results were announced.

"I felt good about the whole situation, but when people come up to you and try to comfort you and hug you, then the tears start coming, and then a whole bunch of other stuff," said Ledet, who also pulled his mother on stage at the end of the show. "So just getting their support, it kind of took over, and I kind of lost it a little."
Credit: FOX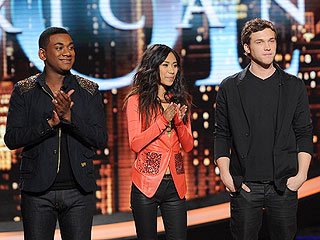 Originally posted 05/17/2012 09:05PM
After a marathon performance night, which had the contestants singing three songs each, American Idol's top three – Jessica Sanchez, Joshua Ledet and Phillip Phillips – faced the final elimination on Thursday.

And even though the contestants say they'll be happy for whoever wins the competition, only two of them will be able to compete in next week's finale.

Keep reading to find out who that will be – and who was sent home Thursday in third place ...
Credit: FOX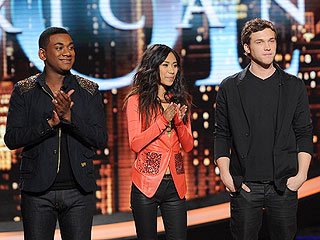 Originally posted 05/17/2012 11:40AM
All three wowed America on Wednesday. Only two will move on Thursday night.

Not that Joshua Ledet, Phillip Phillips and Jessica Sanchez seem too concerned about that. While it may indeed be the closest American Idol race ever, the three remaining competitors are a tight group – and they appear to be as happy for each other as for themselves.

"I want to win, but at this point we're all winners," Ledet told PEOPLE after Wednesday's show. "I'm not gonna say I don't care, but I will be just as happy about me winning or two of my friends, Phillip or Jessica."

"It was a crazy night, man," Phillips said. "Everybody had a great night. Josh sang the house down – he rocked it. And Jessica sang the crap out of all her songs, and I just did something and had fun."
Credit: FOX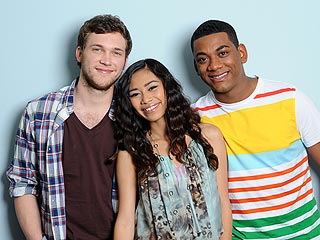 Originally posted 05/16/2012 10:35PM
Much of Wednesday's American Idol's performance episode was filled with footage of the top three – Joshua Ledet, Jessica Sanchez and Phillip Phillips – on their hometown visits. It was touching footage of these young performers at home feeling like superstars. But who's going to cash in their Idol ticket for a chance at super-stardom?

They all have potential and they all sang three songs each on Wednesday during three rounds of competition. Song choice was selected by the judges, followed by the contestants, followed by mentor and vocal coach Jimmy Iovine.

Here's how it went down …
Credit: Courtesy of FOX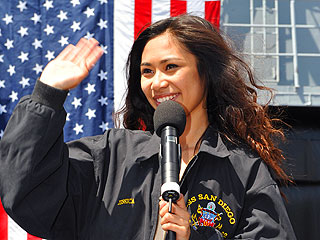 Originally posted 05/13/2012 04:00PM
Jessica Sanchez was greeted with open arms when she returned to Chula Vista, Calif., for American Idol's hometown heroes week.

Cheered by thousands of fans, the finalist waved as she rode through town in a car with her two little brothers into Eastlake High School's stadium on Saturday.

"I feel amazing," Sanchez, 16, said as she made her way to the stadium's stage. "I'm so happy to represent Chula Vista. It was the people. I missed the people so much. I love you guys. Thank you for all the support."
Credit: Michael Becker/FOX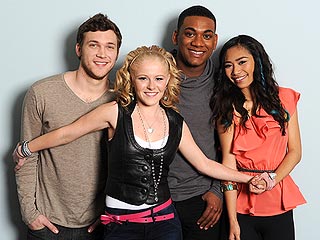 Originally posted 05/10/2012 09:30PM
We're in the home stretch!

On Wednesday, American Idol's final four performed California-themed songs and personal favorites they wished they'd written. According to the judges, Jessica Sanchez, Joshua Ledet and Phillip Phillips hit it out of the park.

On the other hand, Hollie Cavanagh, who's perennially in the bottom on elimination nights, fell short on her second performance of Bonnie Raitt's classic "I Can't Make You Love Me."

So who's in the top three and heading home in style on a private jet for the annual hometown extravaganza this weekend? And who's just heading home? Keeping reading to find out ...
Advertisement
The most buzzed about stars this minute!
Treat Yourself! 4 Preview Issues
Got a News Tip?
Send it to our People.com editors!