10:25 AM EDT 04/21/2016
Regis Philbin
Originally posted 04/20/2016 02:35PM
Kelly Ripa
's former
Live!
co-host
Regis Philbin
is among those who wish
Michael Strahan
well after new broke on Tuesday that Ripa's current
Live!
co-host
is leaving the show
to expand his role on
Good Morning America
.
In a statement exclusively shared with PEOPLE, Philbin noted, "Years ago I interviewed Michael Strahan on my show, and I asked him what he will do when he leaves the Giants. He said, 'I want your job,' and years later he got it. Now he's moving on to
GMA
. Next stop could be Washington."
Credit: Andrew Walker/ DCNYRE2011/Getty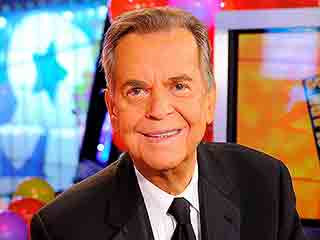 Originally posted 12/30/2015 12:30PM
There's a good chance those reading this article can't remember a Dec. 31 without Dick Clark's New Year's Rockin' Eve. Even if you don't watch the annual, year-end special at home, it's hard to escape. It's on in bars. It's on at parties. And sometimes people will actually turn on the TV just to watch the Times Square countdown. It's that well-integrated into the holiday.
Credit: M. Phillips/WireImage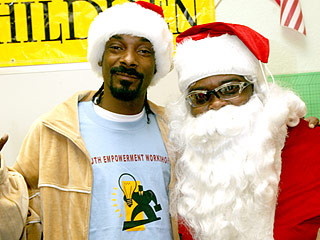 Originally posted 11/23/2015 06:00PM
Making a Christmas album is a risky endeavor: An artist could give fans new Christmas canon favorites – or could butcher near-sacred songs and earn the contempt of the masses.
Credit: Getty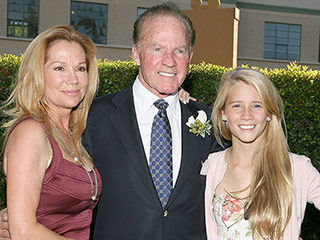 Originally posted 08/21/2015 11:15AM
Despite being back to work on Today, the terrible memory of finding her husband Frank Gifford dead in their home on Aug. 9 is still very fresh in Kathie Lee Gifford's mind.

She opened up about those shocking moments on Friday morning's show, with the help of longtime friend and former Live! co-host Regis Philbin.

"You know what I hadn't told people?" Gifford said early in the show. "He had just gotten the best medical report he'd had in eight years on Friday. He was doing great."
Credit: Getty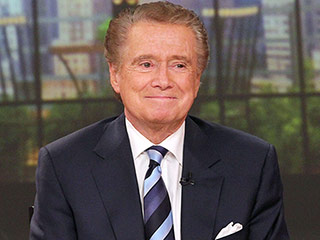 Originally posted 08/19/2015 10:20AM
It was a night like so many others.

On Saturday, Aug. 1, Regis Philbin and wife Joy visited close pals Kathie Lee and Frank Gifford at their Greenwich, Connecticut, home to enjoy dinner and drinks under the stars in their lush backyard.

"There Frank was, handsome as ever," Philbin tells PEOPLE exclusively in this week's issue. As his former Live! with Regis and Kathie Lee co-host offered up her signature candid stories – "She was, of course, a riot" – her husband, the dashing former New York Giants star and Emmy-winning sports broadcaster, "was smiling and laughing," says Philbin.

That night, says Philbin, Frank "looked so good, so strong and healthy." But just eight days later, Philbin learned that his dear friend had suddenly collapsed at home and died at age 84. "I just couldn't believe it," he says. "Nobody could."
Credit: Maria Melin/ABC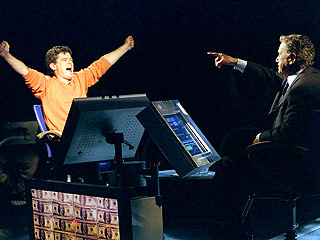 Originally posted 08/16/2014 10:20AM
Fifteen years ago, America was asked a very important question: Who wants to be a millionaire?

Turns out lots of people were interested in getting an extra seven figures, and so a game show was born. Originally hosted by Regis Philbin, Who Wants to Be a Millionaire? premiered on Aug. 16, 1999. Through the years, the program made some tweaks, but the basic principles have stayed the same.
Originally posted 07/17/2014 08:35AM
The highs and lows of the NBC page program (like fetching nachos from Yankee Stadium) were frequent plot points on Tina Fey's beloved comedy 30 Rock, which featured Jack McBrayer as Kenneth, the perennially put-upon and relentlessly cheerful page.

According to Regis Philbin's appearance on Late Night Wednesday, 30 Rock might not have been that far off.
Credit: Ron P. Jaffe/FOX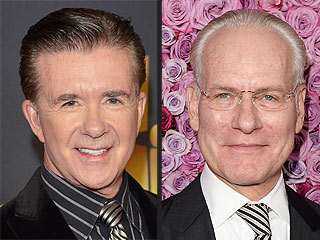 Originally posted 03/31/2014 10:00AM
Over nine seasons, How I Met Your Mother has acquired an impressive list of celebrity guest appearances.

There was Britney Spears as the dippy dermatologist's assistant obsessed with Ted (Josh Radnor). There was Bryan Cranston as the architect whose buildings always seemed to resemble – how shall we put this delicately? – male anatomy. Even Jane Seymour ditched Dr. Quinn's period attire for the sexy style of Marshall's (Jason Segel) cougar law school professor whom Barney (Neil Patrick Harris) just couldn't tame.

But there's a much smaller circle of stars who've managed to do something even more unique: play themselves. Some became part of long-running gags, others only filmed one-off appearances – but all were legen–wait for it–dary.
Originally posted 10/26/2012 04:00PM


At a café in midtown Manhattan, a late-lunch assortment of New Yorkers dot the tables in what could be considered a fairly small crowd for 2:30 in the afternoon.

But Kim Russo would probably say it's jam-packed. The Long Island, N.Y., resident sees beyond the latte-drinkers and customers ordering up salads. She sees people, she says, who others may or may not see – because these people inhabit the spirit world.

Russo is a medium (not to be confused with the Long Island Medium), meaning she has the ability to tap into this controversial realm, where she says she can communicate with spirits and ghosts.

"I don't dial the dead," Russo – whose show The Haunting Of premieres on the Biography Channel Saturday (10 p.m. EST) – tells PEOPLE. "It's whoever shows up."
Credit: Ray Tamarra/Getty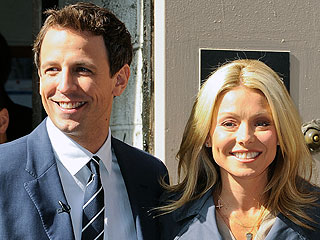 Originally posted 07/06/2012 10:30AM
Live! with Kelly ... and Seth?

Months after Regis Philbin left his morning post of 28 years in November – shortening Live! with Regis and Kelly to the more succinct Live! with Kelly – the search for his successor is down to three familiar faces, including Saturday Night Live's Seth Meyers.

According to one report, Meyers is the frontrunner. Also said to be vying for Philbin's seat next to Ripa are New York Giants veteran Michael Strahan and singer Josh Groban.
Advertisement
The most buzzed about stars this minute!
Treat Yourself! 4 Preview Issues
Got a News Tip?
Send it to our People.com editors!