09:48 PM EDT 04/13/2013
Rob Lowe
Credit:

L. Cohen/WireImage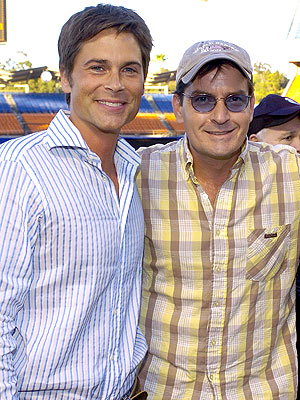 Originally posted 03/09/2011 02:45PM
Charlie Sheen, casting director?

The troubled actor and recently deposed star of Two and a Half Men, 45, has told his ongoing radio confessor Dan Patrick, amid excoriating broadcast interviewers for what he considers their judgmental tone, that he really likes John Stamos and Rob Lowe as possible replacements on the CBS sitcom.

"I think they're both fabulous," said Sheen, "and my apologies to John. I was rude to him earlier, John Stamos. That was unnecessary." Last week, when news surfaced that Stamos, 47, may be hired as a successor to Sheen on the show, Sheen called the move a "tragic joke."

"And Rob's an old friend and a brilliant actor. And he's a beautiful man," Sheen continued. "What I would advise them to do, though, is just make it their own. Don't, don't, don't think about anything that I've done brilliantly on the show for 177,000 episodes … but I would just tell them, make it your own."
Credit: AP; FilmMagic; INF; WireImage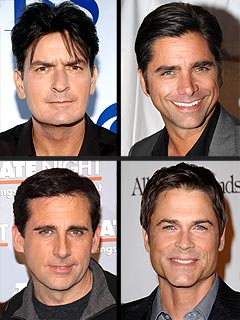 Originally posted 03/09/2011 08:30AM
Charlie Sheen may be one of a kind, but is he irreplaceable?

When Monday's news broke that the actor, 45, had officially been given the boot from Two and a Half Men, fans of the hit CBS show questioned whether the show would go on – and if so, with which new star?

Producers are reportedly discussing current Parks and Recreation star Rob Lowe. John Stamos's name also has come up recently. (Both of whom Sheen said he's fine with replacing him on Dan Patrick's radio show Wednesday morning.) Or what about Steve Carell, whose run on The Office is nearly up?

Vote below on who you think would be the best new addition to Two and a Half Men:
Originally posted 10/07/2010 11:00AM
Rob Lowe's house is truly where his heart is.

The Brothers & Sisters actor and his wife Sheryl recently built their sweeping, 20-room Georgian-style dream estate near Santa Barbara with their entire family – which includes sons Edward Matthew, 17, and John Owen, 14, – in mind.

"I've always been drawn to a historic, East Coast American aesthetic," Lowe, 46, tells Architectural Digest in its November People and Places issue. "But a house also has to be comfortable, able to withstand the simultaneous traffic of teenagers playing football on the lawn, barbecuing on the patio, me slipping off to write.

"Our challenge was extrapolating our views on how to live our lives and raise our children into what we need in a home."
Credit: Bauer-Griffin; Showtime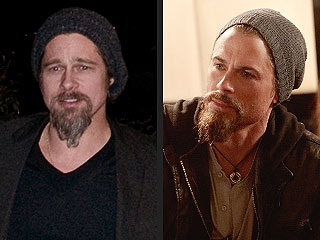 Originally posted 05/25/2010 12:00PM
Double take!

Who's that guy with the scruffy beard and knit cap? Not who you might think at first. For a new role on Showtime's Californication, Rob Lowe (right) has taken a hirsute turn, sporting some facial hair that's awfully similar-looking to Brad Pitt's much-buzzed-over beard.

So, is the actor paying specific homage to Pitt? Hard to say, though according to reports Lowe, who is currently appearing on NBC's Parks and Recreation, will be "playing an insane oscar winner," as he writes on his official Twitter page. Adds Lowe: "Too bad I don't know any." (For the record, Pitt has never won an Oscar, but has been nominated twice.)

Showtime says Lowe, in his three-episode arc, plays unpredictable mega-watt movie star 'Eddie Nero,' a contender to portray David Duchovny's Hank in the film version of his blockbuster novel.

According to Lowe, shooting with Californication star Duchovny has been a positive experience. "Character is SO fun," Lowe Tweeted. "DD was great."

As for Pitt, his beard is staying – and he's not growing it for a role. "It's boredom," he told Britain's the Sun in March about why he's keeping his facial hair. No other reason than that."
Credit: Reed Saxon/AP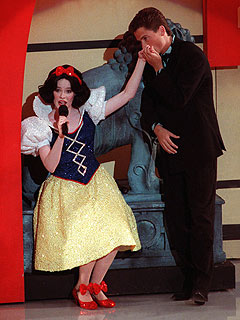 Originally posted 02/28/2010 09:00AM
It was like watching a train wreck. Or, more precisely, a Carr crash.

Flamboyant producer Allan Carr, responsible for such excesses as the hit movie musical Grease and the dead-in-its-tracks disco flick Can't Stop the Music, spearheaded 1989's 61st Academy Awards and ended up delivering what is roundly considered the cheesiest Oscar show ever, the one that kicked off with an off-key Rob Lowe singing "Proud Mary" to a ditsy Snow White – and prompted the Walt Disney Company to threaten legal action.

But, as Variety senior editor Robert Hofler points out in his fair-minded new bio of the late impresario, Party Animals: A Hollywood Tale of Sex, Drugs and Rock 'n' Roll Starring the Fabulous Allan Carr, which Da Capo Press is publishing Tuesday, so many Carr touches from that night 21 years ago morphed into traditional Oscar-show staples that the Academy might even consider showing Carr some belated love.

Among Carr's flourishes: the fashion procession before the event, extended red-carpet coverage, separation of clips from the Best Picture nominees (rather than showing them in a cluster), and altering the line from "And the winner is …" (so as not to imply there are losers) to "And the Oscar goes to … "
Credit: Alberto E. Rodriguez/WireImage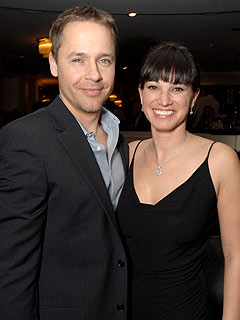 Originally posted 10/19/2009 04:00PM
There hasn't been a girl born to Rob and Chad Lowe's family in almost four generations, but that all changed with the birth of Chad's 5-month-old daughter Mabel in May.

"You can imagine the position she's in," Chad Lowe told PEOPLE at Saturday's Children's Institute Hosts Poker for a Cause in Commerce, Calif. "She is the only girl. It is the first Lowe girl born in 72 years. She's got a lot of doting uncles and cousins. She is beloved."

As for older brother Rob as an uncle? "He's great. The cousins are great, his boys [John, 13, and Matthew, 16]," Lowe adds.
Credit: Michael A. Mariant/AP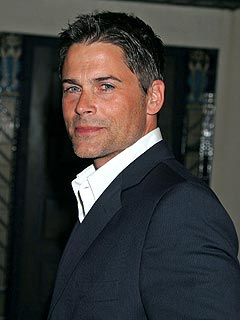 Originally posted 05/14/2009 01:30PM
On the heels of a truce with his former nanny, Rob Lowe's legal battle with a second nanny, Laura Boyce, is also over.

Los Angeles Superior Court records show that attorneys for both sides have requested the entire case be dismissed. It's unclear if a financial settlement was involved. Lawyers for both sides had no comment.

Lowe, 45, had sued Boyce in April 2008 for defamation and violating her confidentiality agreement, while Boyce alleged sexual harassment by his wife, Sheryl, accusing the actor's wife of using racial and sexual epithets during her seven-month employment with the Lowes.
Credit: NBC; Kathy Hutchins/Hutchins Photo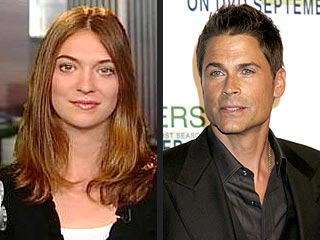 Originally posted 05/13/2009 07:55PM
The war between Rob Lowe and one of his former nannies, Jessica Gibson, has ended, with both sides requesting their lawsuits be dismissed, court records show.

It's unknown if a financial settlement was involved. Lawyers for both sides had no comment.

Lowe, 45, preemptively sued Gibson in Santa Barbara County Superior Court in April 2008, alleging she was trying to blackmail him and his family unless he paid her $1.5 million. Within days, Gibson filed a sexual harassment suit against Lowe and his wife, Sheryl, claiming he groped and exposed himself to her over her seven-year employment with the Lowes.
Credit: Michael A. Mariant/AP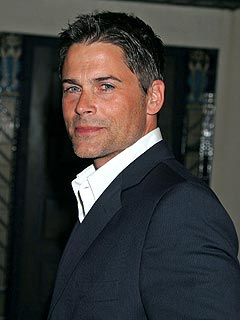 Originally posted 11/15/2008 02:40PM
The wildfire raging near Santa Barbara, Calif., has sent thousands of people fleeing their homes, among them Brothers & Sisters star Rob Lowe.

"It was just like Armageddon," the actor tells KABC-TV.

Lowe, 44, was at home and initially thought wife Sheryl was joking when she informed him of the blaze in the upscale Montecito community where Oscar-winner Michael Douglas and talk-show maven Oprah Winfrey also have homes

"My son and I were watching the football game," the father of sons Edward, 15, and John, 13, said in an interview with the L.A. station. "And my wife, who was out running errands, called and said, 'Get out. The mountain's on fire.' And I thought she was kidding. There was no indication that anything was going wrong, that anything was up."
Credit: Michael A. Mariant/AP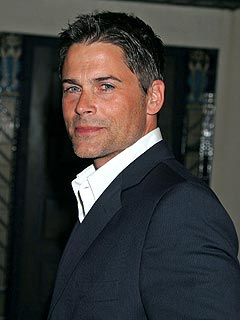 Originally posted 09/30/2008 08:45PM
Rob Lowe's legal battle against his former nanny, Jessica Gibson, is on hold, pending her appeal to a higher court to throw out his million-dollar lawsuit against her.

"Everything in the case comes to a halt for now," Gibson's lawyer Gloria Allred tells PEOPLE. "Although we were successful in getting parts of his lawsuit thrown out in an earlier decision, we feel most of it is still without merit."

The actor has accused Gibson, 25, of breaking her confidentiality agreement and spreading lies about him. At the time he filed his preemptive lawsuit, Lowe said a "former employee" – later identified as Gibson – "is demanding my wife Sheryl and I pay her $1.5 million by the end of the week or she will accuse us both of a vicious laundry list of false terribles."
Advertisement
The most buzzed about stars this minute!
Treat Yourself! 4 Preview Issues
Got a News Tip?
Send it to our People.com editors!