06:26 PM EDT 07/16/2015
Scott Foley
Credit:

David Fisher/REX USA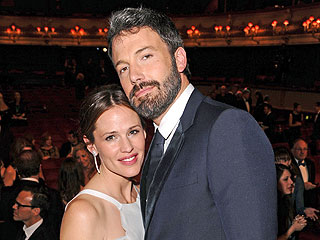 Originally posted 07/01/2015 07:00AM
As one of Hollywood's favorite female stars, Jennifer Garner has often been cast opposite some of the handsomest leading men in show business. Offscreen, the 43-year-old West Virginian's love interests have been equally glamorous.
Credit: Kristina Bumphrey/Startraks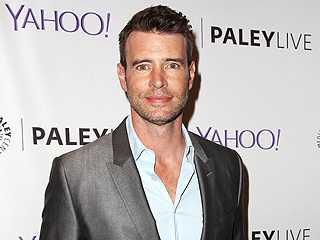 Originally posted 05/15/2015 11:40AM
Thanks to its central love triangle, Scandal has become a reliable source of steamy love scenes – but Scott Foley has some behind-the-scenes scoop that, unfortunately, will be a real mood killer for Olake shippers.

Foley, who plays Olivia Pope's (Kerry Washington) sometime lover Jake Ballard, told PEOPLE at The Paley Center for Media Scandal panel on Thursday that filming sex scenes with Washington, 38, during season 3 was "delicate" to say the least.
Credit: Nicole Wilder/ABC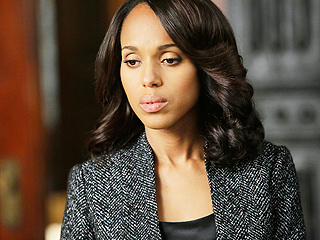 Originally posted 05/14/2015 11:40PM
The finale of Scandal gave us a happy ending – and a cliffhanger that will have us spending our summer wondering if a fan-favorite character lives or dies.

The Gladiators took down B613, if not in the way they'd originally intended. Olivia Pope (Kerry Washington) finally picked her man. And Mellie Grant (Bellamy Young) won her election but lost her husband.

That's right, Olitz shippers: Season 4 ended with Liv and President Fitzgerald Grant (Tony Goldwyn) locked in a steamy kiss.
Credit: Nicole Wilder/ABC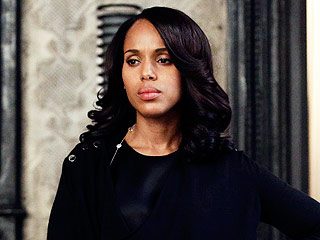 Originally posted 05/07/2015 11:30PM
The writers of Scandal haven't been afraid to get political this season, and Thursday night was no exception.

Olivia Pope (Kerry Washington) took on a military rape case, and the episode crackled with her passion for justice. Plus, resident torture experts Huck (Guillermo Díaz) and Quinn (Katie Lowes) tried to get Russell (Brian White) to reveal the meaning of Foxtail, a code word the Gladiators knew only from his call with Rowan (Joe Morton).

Read on to learn whether they succeeded – and for more on the final-act twist that set the show for a sure-to-be-insane finale.
Credit: ABC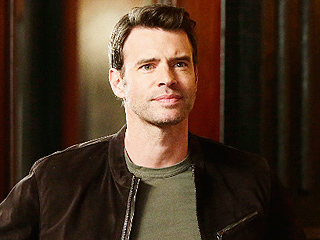 Originally posted 04/23/2015 11:20PM
Shondaland lost its original leading man Thursday night when Dr. Derek Shepherd was killed off Grey's Anatomy moments after doing what he did best: saving lives.

And yes, we shed our share of tears during that "Chasing Cars" montage.

Luckily for Gladiators, Scandal star Scott Foley was totally tricking us with last week's Twitter troll. Despite basically being stabbed on every inch of his body, Captain Jake Ballard was alive, if not quite well.
Credit: Nicole Wilder/ABC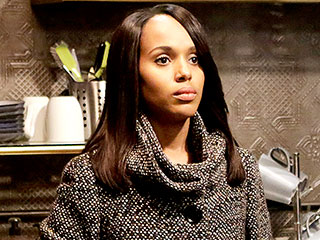 Originally posted 04/17/2015 12:25AM
Thursday's episode of Scandal ended with a shocking twist and a major cliffhanger – even by the show's crazy standards.

At the end of "I'm Just a Bill," with a fan favorite's fate hanging in the balance, the Internet (egged on by Scandal's social media-savvy stars and producers) did what it does best: Hit the panic button.

Spoiler alert for those who haven't seen the latest episode: Pivotal plot details will be revealed.
Credit: ABC/Nicole Wilder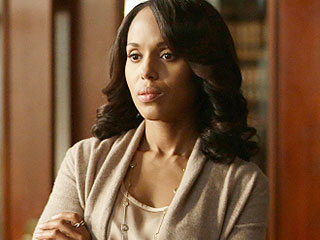 Originally posted 04/16/2015 11:25PM
Olivia Pope (Kerry Washington) could really use some girl time.

It seems like all of Scandal's leading lady's problems trace back to the men in her life, from her diabolical father to her ex-lovers. But who would have thought she was sleeping with the enemy during her fling with the rando she picked up at a bar?

That's right, Gladiators: In the biggest #TGIT twist of the season, Liv's new man stabbed Jake (Scott Foley) – and it looks like the captain may really be gone for good.
Credit: Nicole Wilder/ABC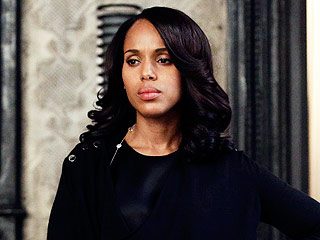 Originally posted 04/02/2015 11:30PM
#TBT to that time Jake (Scott Foley) killed people ... a lot of people.

That was the gist of Thursday night's episode of Scandal, a stark reminder that, as sweetly as the one-time command treats Olivia (Kerry Washington), he's still a trained assassin.

Faced with David's (Joshua Malina) plan to prosecute B613, Jake went into what Huck (Guillermo Díaz) termed "survival mode" – or, as we at PEOPLE call it, a murderous rage.

Or did he? A last-minute twist revealed that it was really Papa Pope pulling all the strings. Olake shippers can breathe a sigh of relief, but it looks like our main Gladiator will have to deal with her daddy issues once and for all.
Credit: Nicole Wilder/ABC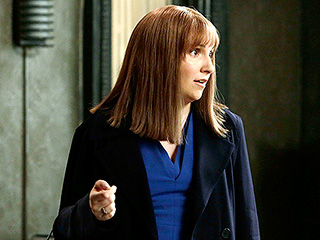 Originally posted 03/19/2015 11:25PM
Lena Dunham's Scandal debut started out as a Fifty Shades of Grey situation that Olivia Pope (Kerry Washington) needed to fix.

And just when it looked like her character might be getting a Sex and the City ending, Huck (Guillermo Díaz) gave her a fate more suited for Law and Order: SVU.

Thursday's episode was all about feminist issues: the line between owning your sexuality and being abused, the scrutiny a successful woman is subjected to versus a man. Though the Girls creator met a tragic end, our heroine rediscovered her erotic power with – surprise! – a man besides Jake (Scott Foley) or Fitz (Tony Goldwyn).

That's right, Gladiators: Liv is officially a dominant.
Credit: Nicole Wilder/ABC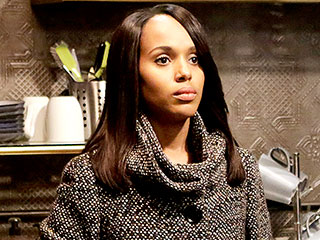 Originally posted 03/12/2015 11:15PM
Scandal's Gladiators better hold on to their white hats.

Thursday night's episode was mostly a set-up for the next swooping dramatic arc: The takedown of B613 (no, really this time), and possibly your favorite characters along with it.

"You gave me those files," Attorney General David Rosen (Joshua Malina) said in the penultimate scene. "You said, 'Go get the bad guys.' "

"Rosen, we are the bad guys," Jake (Scott Foley) replied.

"Not anymore," David insisted.

But is that really true? Because for all the good the employees of Pope & Associates do, their fixing hasn't exactly followed the letter of the law.
Advertisement
The most buzzed about stars this minute!
Treat Yourself! 4 Preview Issues
Got a News Tip?
Send it to our People.com editors!