03:31 PM EDT 08/07/2015
Scotty McCreery
Credit:

Michael Becker/FOX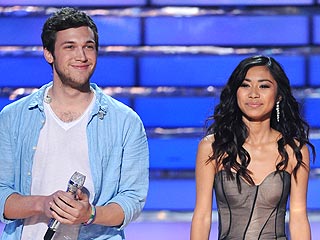 Originally posted 05/23/2012 02:45PM
It's almost over!

Jessica Sanchez and Phillip Phillips had already come a long way before having to perform three songs each on American Idol's final night of competition Tuesday.

After the show, they spoke together with reporters about taking the stage on a night with the highest stakes yet.

"We feel like a weight has been lifted off our shoulders," Jessica said. "Tomorrow is the last episode of the season and we are just really relieved."
Credit: Frank Micelotta/PictureGroup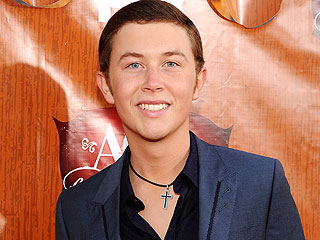 Originally posted 04/01/2012 03:30PM
He won the 10th season of American Idol and released a Platinum-selling debut album, but there's one accomplishment Scotty McCreery has yet to achieve: graduating high school. The country star is walking with his classmates this June, and doesn't expect his education to end there.  

"I'll be going to college in the fall," McCreery told PEOPLE this week. "We're gonna work classes around [and] head out on the weekends on the road or something. We're gonna work it out."  

The Idol alum has spent his senior year of high school on the road part-time opening for Brad Paisley along with The Band Perry, but he looks forward to this new juggling act: "It's gonna be fun," says the Academy of Country Music nominee for new artist of the year.
Credit: Brian Doben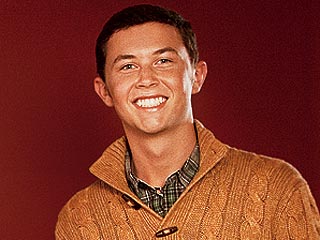 Originally posted 11/04/2011 02:00PM
A lot has changed for Scotty McCreery in the six months since he won American Idol. But when he heads home to Garner, N.C., for Christmas, it's what hasn't changed that he's most eager to revisit: candlelight Christmas Eve services at First Baptist Garner; mom Judy's sausage balls; red foil-wrapped presents under the tree; and quality time with his family.

"It'll be nice just being home," says the 18-year-old singer, whose debut album Clear As Day topped the Billboard 200 chart. "I can't wait."

McCreery's also looking forward to digging into the family's annual Christmas feast, including Grandma Paquita's flan, Grandma Janet's broccoli cornbread and his mom's banana pudding. ("She likes putting a lot of bananas in there," says McCreery, "so sometimes I have to sneak in a couple extra [Nilla] wafers.")

But the Idol champ says he isn't the only one who gets to indulge in his favorite foods during the holidays at the McCreery home.

"We don't eat too many cookies in my house," he says, "but Santa always leaves happy!"
Credit: Mike Coppola/WireImage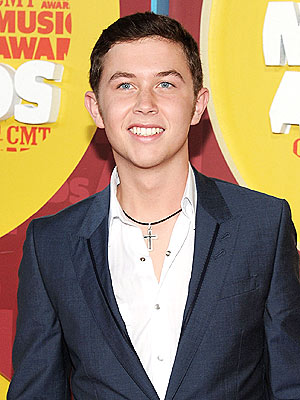 Originally posted 09/02/2011 10:30AM
Since becoming the season 10 American Idol champ, 17-year-old Scotty McCreery has been on the road with his mom, Judy. Meanwhile, his dad, Mike, has been holding down the fort – and taking care of the McCreery family's dogs, Becky and Junior.

"I have two fou-fou dogs," McCreery tells PEOPLE. "I don't really know how to describe them. They're weird."
Credit: Chris Hollo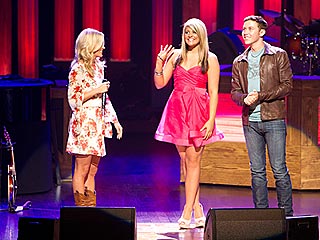 Originally posted 06/09/2011 09:30AM
Talk about all-stars: The Grand Ole Opry was chock-full of country's biggest names Tuesday night, including Carrie Underwood, Lady Antebellum and the legendary Jimmy Dickens

The evening's two sold-out shows also brought a surprise visit from American Idol winner Scotty McCreery and runner-up Lauren Alaina, who were introduced by none other than Underwood, Nashville's resident Idol superstar.

McCreery and Alaina, who co-presented at Wednesday night's CMT Awards, will make their official Opry debut Friday, six years to the day since Underwood's first performance on Nashville's most famous stage.
Credit: Michael Becker/FOX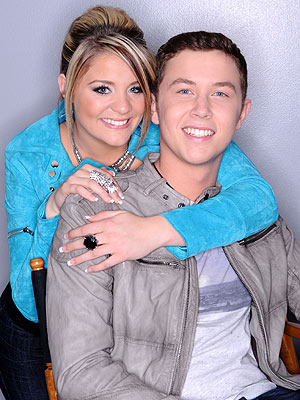 Originally posted 05/26/2011 04:45PM
They say a kiss is just a kiss but was it romantic, friendly or just congratulatory?

After Ryan Seacrest announced that Scotty McCreery was the winner of American Idol on Wednesday's finale, runner-up Lauren Alaina planted one on the country heartthrob.

Are they an item? "Oh no," McCreery, 17, said during a conference call on Thursday. "We've been getting that question all morning. Me and her – it's a brother-and-sister relationship."

As for the kiss, McCreery knew Alaina, 16, was going to do it if he won.

"She told me before the show she was going to [kiss me]," he said. "It was kind of like a joke. She's a character."

The finalists – the youngest pair to compete in an Idol finale – have a lot more in common than both being country singers on the rise.
Credit: Mark Davis/FOX/PictureGroup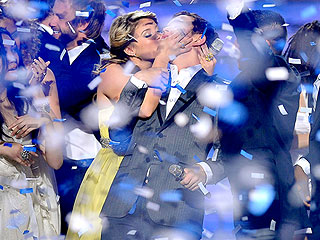 Originally posted 05/26/2011 09:45AM
It was an American Idol finale for the record books: Steven Tyler sang "Dream On," Jennifer Lopez and husband Marc Anthony shared a dance and a kiss on stage, country legends Tim McGraw and Carrie Underwood wowed, James Durbin got his happy metal ending with Judas Priest, Tom Jones showed the men of the top 13 how it's done and Haley Reinhart even sang a snazzy version of "Steppin' Out with My Baby" with Tony Bennett.

But the night belonged to Scotty McCreery, who took home the Idol crown.

"It was just a moment I will never forget," said McCreery, 17, of his win. "This was all about me being able to accomplish my dreams. I'm an American Idol. That was a huge dream. It's time for me to start my career. The real work begins."
Originally posted 05/26/2011 08:25AM


Arriving on the red carpet for the American Idol season finale on Wednesday, finalists Scotty McCreery and Lauren Alaina had a chance to look back at season 10 – and their friendship with each other.

"Every day's been a special moment with Lauren," said McCreery, 17. "I met her day one of Hollywood Week. We were in groups in Vegas, and she's my classmate out here in L.A. We've been together a whole lot. We talk about a lot of things. We've had a lot of special moments."

"I've been waiting a long time for this night to be here," added Alaina, 16. "Tonight's going to be awesome."
Credit: Michael Becker/FOX/PictureGroup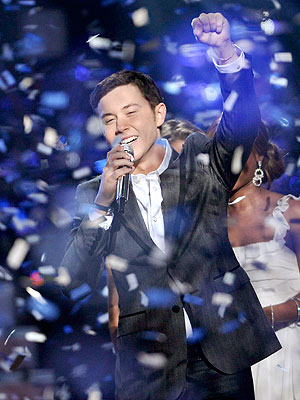 Originally posted 05/25/2011 10:20PM
After Scotty McCreery and Lauren Alaina performed three songs each on the first night of the American Idol finale on Tuesday, Jennifer Lopez summed up the competition: "It's a tight race," she said. "America has their job cut out for them."

Now that job is done. The votes – 122 million of them, a new Idol record – are in and after a star-studded spectacular, host Ryan Seacrest announced the season 10 winner.

Keep reading to find out if Scotty or Lauren was named the new American Idol ...
Credit: Michael Becker/FOX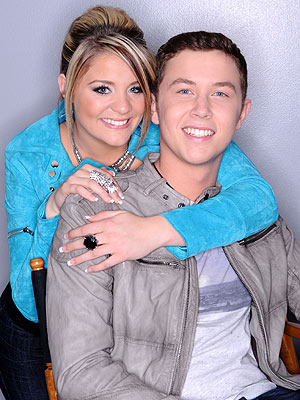 Originally posted 05/25/2011 06:00PM
Saying a little prayer and receiving a steroid dose from a doctor worked wonders for Lauren Alaina, who managed to compete against Scotty McCreery on Tuesday's American Idol despite a bruised vocal chord.

"I knew somehow God would get me through it," she said at a press conference afterward, writing her words, which were then read by McCreery, on a notepad.

Nevertheless, McCreery was impressed by his rival. "I was ready to cry when she was singing," he said after the show.
Advertisement
The most buzzed about stars this minute!
Treat Yourself! 4 Preview Issues
Got a News Tip?
Send it to our People.com editors!