05:42 PM EDT 03/19/2015
Terri Horman
Credit:

The Oregonian/Landov; Don Ryan/AP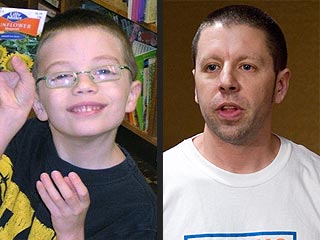 Originally posted 06/04/2012 08:45PM
Kaine Horman is waiting for his son to return. There's a banner in the living room that reads: "Kyron come home." Pictures of the bespectacled boy line the walls.

"I am not going to make a shrine for Kyron in my house, but I have stuff all over my house that has his face and name on it," Kaine tells PEOPLE.

It has been exactly two years since Kyron Horman, then 7-years-old, went missing from his elementary school in rural Portland, Ore., on June 4, 2010.
Originally posted 11/15/2010 11:00AM
The mother of Kyron Horman, the 8-year-old Oregon boy
missing since June
, has once again pointed a finger at
his stepmom
, whom she believes "could have hurt him in the worst possible way," Desiree Young said on Monday's
Today show
.
Young cited e-mails and text messages sent by stepmom Terri Moulton Horman, expressing hatred for Kyron, and said she remains convinced that Terri was involved in the child's disappearance and is withholding information.
"It's very clear from Terri's horrible words that she had a severe hatred for Kyron," said a highly emotional Young, adding that police shared Terri Horman's messages with her on Friday.
Credit: FBI; Landov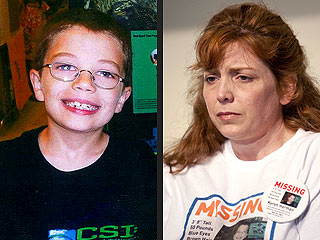 Originally posted 11/03/2010 06:00PM
Terri Moulton Horman, the stepmother of 8-year-old Kyron Horman who disappeared last June, has withdrawn her request for "parenting time" with her 2-year-old daughter, Kiara.

Horman dropped her motion only after learning her estranged husband's lawyer intended to bring on extensive discovery, "multiple depositions" and subpoenas for their client's medical records, The Oregonian reports.

The judge granted the dismissal, leaving a restraining order in place so that Terri is prohibited from having any contact with Kiara.
Credit: Multnomah County Sheriff's Office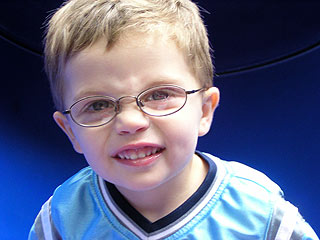 Originally posted 09/16/2010 08:35AM
Police in Oregon are moving the investigation into Kyron Horman's disappearance to a smaller task force, while cryptically promising to reveal surprising things about the case when it is finally resolved.

Having spent $1 million on the investigation since Horman went missing more than three months ago, Multnomah County police are assigning it to a task force of 8-10 detectives from different agencies, including a member of the FBI, sheriff Dan Staton said Wednesday.

Staton, who choked up several times while speaking at a press conference, added, mysteriously, that police have uncovered information in the case that they wish they didn't know about.
Credit: FBI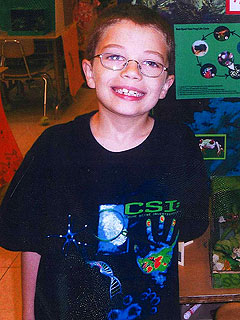 Originally posted 09/09/2010 04:40PM
The tradition continues of separate birthday parties for Kyron Horman, one thrown by his father and the other by his mother and her husband. But this year's celebrations are missing the guest of honor.

Kyron Horman, who turned 8 on Thursday, vanished more than three months ago from his Portland, Ore.-area school. As the investigation continues and his classmates return to school this week, his mother Desiree Young still made plans for his Thursday night party.

"I'm hoping to do a slideshow of Kyron and his pictures, and play his favorite music, and we're going to have cake," says Young, who lives in Medford, five hours south of Portland. "We're going to talk about our memories of Kyron and pray and have family there and just celebrate Kyron's life."
Credit: FBI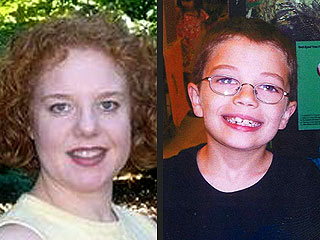 Originally posted 08/18/2010 10:00AM
DeDe Spicher, the "mystery woman" in the Kyron Horman case, says her friend Terri Horman was in a crisis of grief and fear in the weeks following her 7-year-old stepson's disappearance on June 4.

"We were very worried for her life. There were death threats against her. And again, whoever has taken Kyron is still out there and could be after her, too," Spicher, 43, tells PEOPLE in an exclusive new interview.

A longtime friend of Terri's, Spicher stayed with her for 11 days beginning June 28, shortly after Terri's wife Kaine left her. "When Terri's parents had to leave to go back home, they asked if I would stay with her to help keep her safe," she says. "And I said of course I would."
Credit: FBI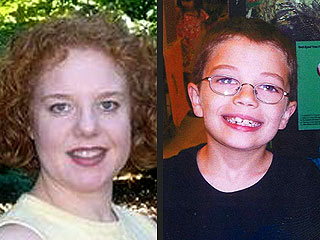 Originally posted 08/17/2010 09:45AM
Since 7-year-old Kyron Horman went missing in June, DeDe Spicher has been called everything from uncooperative to suspicious. But Spicher, the so-called "mystery woman" in the case, says she's just a good friend of Kyron's stepmom's, and that neither of them has anything to hide.

Asked by PEOPLE in an exclusive new interview whether she thinks stepmom Terri Horman was involved in Kyron's disappearance, Spicher, 43, says, "I just really don't. In my heart, I really don't. In all of these years [as her friend], I have not seen anything that would lead me to believe that she is capable or motivated in any way to do something like this."

Spicher says she's told police the same thing. "They wanted me to tell them that Terri did it or that Terri knew something," she says. "I told them everything that I knew, over and over again. But I didn't tell them what they wanted to hear."
Originally posted 08/11/2010 03:45PM
It has been two months since 7-year-old Kyron Horman disappeared, and police seem to be focusing attention even more on the boy's stepmom, Terri Horman, and her friend DeDe Spicher.

During a press conference Wednesday, investigators made a new call for area residents to come forward with any sightings of Terri or Spicher – or anyone else in or near the white pickup truck that Terri was driving the morning her stepson disappeared from the Skyline School outside Portland, Ore.

At least one witness told police he or she saw a second adult waiting in Terri's truck while she was with Kyron at his school science fair the morning of June 4.

According to Multnomah County Chief Deputy District Attorney Rod Underhill, a witness or witnesses gave police information about "a person or persons" at Skyline School, Fred Meyer department stores in the tows Beaverton, Ore., and Hillsboro, Ore., as well as on various area roads. Adds Underhill: "We're looking for additional witnesses."


Although Underhill stopped short of identifying those persons as Terri and Spicher, investigators distributed a new, two-page flier that includes photos of the women and Terri's truck, and asks for sightings in the area on June 4.
Credit: FBI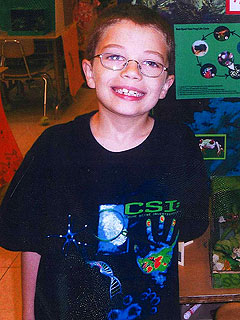 Originally posted 07/30/2010 04:50PM
Kaine Horman, who has stated that he believes his estranged wife was involved in the disappearance of his 7-year-old son, says he's living with guilt for bringing Terri Moulton Horman into the boy's life.

"I feel responsible," he tells local Portland, Ore., paper Willamette Week. "It's my job to protect him, it's my job to be there for him. I was there for him and someone got past and got him on my watch … It shouldn't have happened. We all trusted her."

Horman adds that "in a weird way" he almost wishes her alleged murder-for-hire plot against him would have gone through because then "[Kyron] would still be here."
Credit: FBI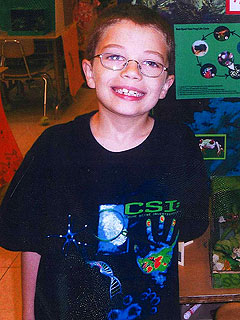 Originally posted 07/27/2010 04:10PM
Kyron Horman has not been seen for almost two months, but the boy's mother, Desiree Young, is convinced her son is still alive.

"I believe that he's stashed," Young told PEOPLE on Tuesday. "I believe it's the investigation that's going to lead us."

The missing Oregon boy's father, Kaine Horman, echoes his ex-wife's belief that they will bring the 7-year-old home safely.

"Someone is going to spot him. We're going to get him," says Horman, though he adds he and Young have been stressed and frustrated because "it shouldn't have to take a while. It should be done by now."
Advertisement
The most buzzed about stars this minute!
Treat Yourself! 4 Preview Issues
Got a News Tip?
Send it to our People.com editors!