04:25 PM EDT 09/16/2015
Tim Gunn
Credit:

Rick Diamond/Getty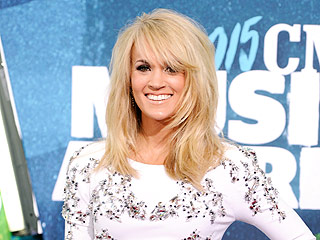 Originally posted 08/27/2015 04:55PM
As a country superstar, Carrie Underwood definitely knows how to "make it work," and now the Grammy award winner will show off her fierce fashion knowledge as guest judge on Project Runway's season 14 finale.
Credit: Mark Abrahams/Bravo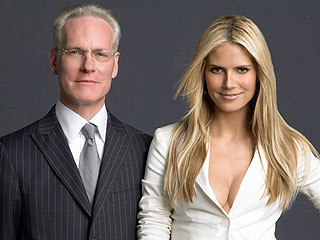 Originally posted Project Runway
At series' milestone, the trio remember their favorite looks – and the ones they'd rather forget
Credit: Ron P. Jaffe/FOX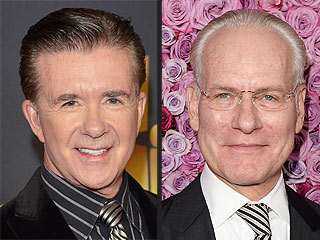 Originally posted 03/31/2014 10:00AM
Over nine seasons, How I Met Your Mother has acquired an impressive list of celebrity guest appearances.

There was Britney Spears as the dippy dermatologist's assistant obsessed with Ted (Josh Radnor). There was Bryan Cranston as the architect whose buildings always seemed to resemble – how shall we put this delicately? – male anatomy. Even Jane Seymour ditched Dr. Quinn's period attire for the sexy style of Marshall's (Jason Segel) cougar law school professor whom Barney (Neil Patrick Harris) just couldn't tame.

But there's a much smaller circle of stars who've managed to do something even more unique: play themselves. Some became part of long-running gags, others only filmed one-off appearances – but all were legen–wait for it–dary.
Originally posted 06/15/2012 09:50AM


Project Runway is back! And it's the design competition's 10th anniversary season.

"I can't believe that it is Project Runway's 10th anniversary already!" says host and judge Heidi Klum."What an amazing milestone. I'm incredibly proud of the show and everything we've accomplished."

The new season, which kicks off Friday with a live runway show in New York City's Times Square, will begin airing July 19 (9 p.m. ET) on Lifetime.
Credit: Craig Sjodin/ABC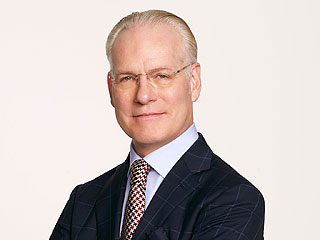 Originally posted 01/25/2012 10:00AM
It's been a while for Tim Gunn, but don't feel sorry for him.

The Project Runway star revealed Tuesday on the ABC talk show The Revolution that he hasn't been intimate with anyone for 29 years. But that's just fine with him, he added.

"I haven't had sex in 29 years. Do I feel like less of a person for it? No. Not even remotely," said Gunn, 58, to applause from the audience.
Credit: Richard McLaren/Lifetime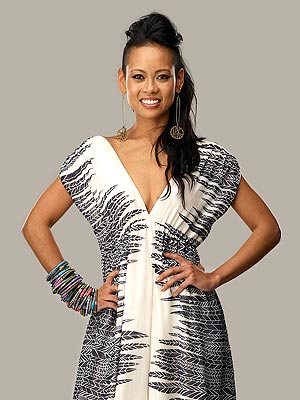 Originally posted 10/28/2011 02:00PM
When she auditioned for Project Runway, she admitted she'd only been sewing for four months, but now Anya Ayoung-Chee is a bona-fide designer – with more than $100,000 in the bank.

The former Miss Trinidad and Tobago won Project Runway, a well-kept secret not revealed until Thursday night's episode.

"I finally feel like I can enjoy it now that I can tell everybody," Ayoung-Chee tells PEOPLE. "It's really overwhelming. I came from not expecting to go past the casting because of my sewing skills ... it's just the most unbelievable story, and I'm just along for the ride."
Credit: Courtesy Lifetime TV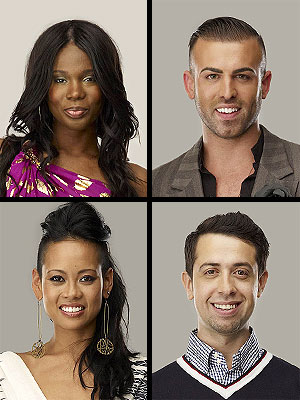 Originally posted 10/23/2011 05:30PM
A lot of designers are out – but four are still in. Project Runway chose its finalists Thursday night, and in a not-so-surprise twist (it's happened before) all four remaining designers were sent through to New York City Fashion Week.
Credit: Richard McLaren/Lifetime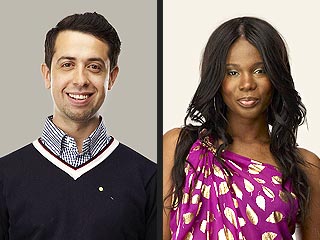 Originally posted 10/07/2011 07:00PM
When Heidi Klum told the Project Runway contestants they'd have to "spread [their] wings" this week, no one would've guessed she was being literal.

But designers met Tim Gunn in the workroom, and were greeted by four live birds – the inspiration for Thursday night's challenge.

The remaining six were split into teams of two and tasked with designing garments based on the bird assigned to their team. But Tim soon threw in a twist: teammates would actually be working against one another, creating their own looks. One team member would end up on top, the other in the bottom three. The winner would have his or her look featured in a L'Oréal advertorial – and win $20,000.
Credit: Richard McLaren/Lifetime (2)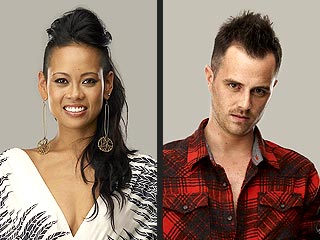 Originally posted 09/30/2011 12:00PM
When everything that can go wrong does go wrong – well, sometimes, it's not necessarily a bad thing. That seemed to be the motto of Thursday's Project Runway, which centered on a frazzled Anya – who ultimately came out on top.

This week's assignment was to create a look inspired by the 1970s (not to be confused with their last challenge) and the winning garment would be produced and sold on Piperlime.com. Designers had $100 for their trip to Mood; some went for muted shades, some grabbed prints – and Anya lost her $100 after it fell out of the top of her pocket-less dress and disappeared into the rows of fine fabrics.

With no cash, the Runway standout had to scrape together whatever change her fellow contestants would give her; she ended up with $11.50 (courtesy of Anthony Ryan), enough to buy minimal yardage of a black-and-tan printed fabric, some buttons and a zipper.
Credit: Richard McLaren/ Lifetime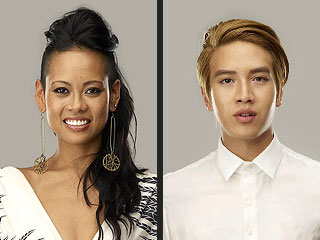 Originally posted 09/23/2011 03:00PM
With a warning from Heidi Klum that "image is everything," designers set out to New York's Rockwood Music Hall on Thursday's episode of Project Runway, and learned of their toughest challenge yet: making menswear.

With the help of Garnier's Peter Butler, Tim Gunn introduced the Sheepdogs, an unsigned Canadian band that landed on the cover of Rolling Stone this August following an online vote. The up-and-comers needed a signature look to "take them to the next level," per Tim, so contestants were split into two teams. Olivier, Viktor, Kimberly and Josh were Team Untitled. And Laura, Anya, Bert and Anthony Ryan formed Team Harmony. Each designer would have to style one band member head-to-toe. The team's four looks didn't have to be cohesive.

Anya and Kimberly were particularly nervous about the challenge; neither had ever designed menswear. But Olivier, who specializes in the field, seemed to have a leg up. So after learning the Sheepdogs like suede, denim, boots, everyone dashed to Mood and got to work.
Advertisement
The most buzzed about stars this minute!
Treat Yourself! 4 Preview Issues
Got a News Tip?
Send it to our People.com editors!