03:59 PM EDT 12/22/2014
Trayvon Martin
Credit:

Stephen M. Dowell-Pool/Getty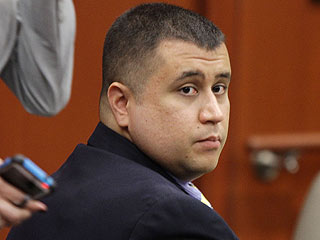 Originally posted 07/08/2013 08:45AM
After two weeks of prosecution testimony in the case against George Zimmerman, the defense is now going to present its case.

At issue, whether Zimmerman, 29, was acting in self-defense when he shot and killed 17-year-old Trayvon Martin on Feb. 26, 2012.

In the small courtroom in Florida's Seminole County, the six jurors – all female – listened to 10 days of prosecution testimony from police, witnesses and family members of the slain teenager. Paying constant close attention, the jurors have taken copious notes during the most riveting testimony.

Martin's parents, Tracy Martin and Sybrina Fulton, have sat through all the testimony, only leaving their front-row seats when their son's autopsy photos are shown.
Credit: Joe Burbank/Joe Burbank/AP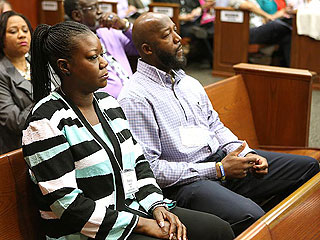 Originally posted 07/05/2013 12:30PM
The mother and brother of Trayvon Martin testified in Florida's Seminole circuit court Friday that screams for help captured in the background of audio of a neighbor's 911 call came from the late 17-year-old.

Sybrina Fulton and Jahvaris Fulton took the witness stand during the trial of George Zimmerman, the former neighborhood watch volunteer charged with second-degree murder in Martin's shooting death. Zimmerman has pleaded not guilty and says he shot the teen in self-defense during a fight.

After the audio was played, prosecutor Bernie de la Rionda asked Sybrina Fulton, "Who do you recognize that to be?" She replied, "Trayvon Benjamin Martin."
Credit: Joe Burbank/Orlando Sentinel/AP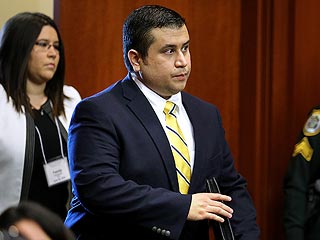 Originally posted 06/28/2013 04:10PM
It has been more than 16 months since 17-year-old Trayvon Martin was shot and killed after running to the store to buy candy and iced tea.

Now, the shooter, George Zimmerman, is on trial for second-degree murder in Seminole County, Fla.

The controversy and media saturation is nothing new to Central Floridians, who were glued to the Casey Anthony trial two years ago, and the first week of testimony has lived up to the hype:
Credit: Orange County Sheriff's Office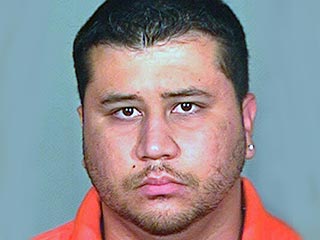 Update
Posted 04/20/2012 08:00AM
Originally posted 04/20/2012 11:45AM
A week after George Zimmerman was charged with murder in the second degree, a judge set his bond at $150,000 during a hearing Friday morning in Sanford, Fla.

Under the conditions of the bond, he cannot have any contact with the family of 17-year-old Trayvon Martin, whom Zimmerman, 28, fatally shot in February, reports CNN.

However, at the hearing, Zimmerman made a statement to Martin's parents: "I wanted to say. I am sorry for the loss of your son."

Other conditions of the bond include Zimmerman be monitored by GPS and have to contact authorities every three days. The judge also said he would not be released Friday.
– Alison Schwartz
Credit: Orange County Sheriff's Office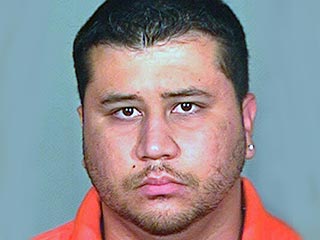 Update
Posted 04/12/2012 07:20AM
Originally posted 04/11/2012 03:15PM
George Zimmerman, the neighborhood watch volunteer in Florida who fatally shot unarmed teenager Trayvon Martin in February, has been charged with murder in the second degree, special prosecutor Angela Corey announced Wednesday.

Zimmerman surrendered to authorities and is currently in custody. On Thursday's Today show, his new attorney, Mark O'Mara, said his client will enter a plea of not guilty.

In Florida, a charge of second-degree murder carries a maximum sentence of life in prison, according to CNN.

Lawyers for Zimmerman, 28, stepped down from the case Tuesday, saying Zimmerman had been uncommunicative and expressing concern for his emotional and physical well-being.
Credit: Landov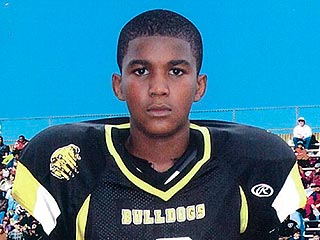 Originally posted 03/29/2012 03:45PM
A police surveillance video taken the night of Trayvon Martin's death shows no sign of injury to George Zimmerman, the Sanford, Fla., neighborhood watch volunteer who fatally shot the unarmed teen Feb. 26.

Zimmerman, 28, has told police that he was only defending himself when he encountered Trayvon, whom he says jumped him, broke his nose, and then repeatedly hit his head against the sidewalk.

But the surveillance video obtained by ABC News appears to tell a different story.
Credit: Paul Warner/Getty, AP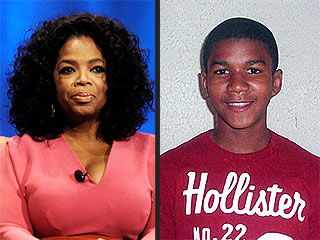 Originally posted 03/29/2012 01:45PM
Add Oprah Winfrey to the list of high-profile people who want justice for slain 17-year-old Trayvon Martin.

Following in the footsteps of President Barack Obama, Winfrey, 58, tells Extra, "It is a tragedy and it is a shame that we're sitting here 33 days later and there hasn't been an arrest, or questioning of what actually happened."

Martin was walking home from a 7-Eleven on Feb. 26 when George Zimmerman, a Sanford, Fla., neighborhood watch captain, allegedly shot him dead.
Originally posted 03/28/2012 08:00AM
George Zimmerman is accused of doing the unthinkable: shooting an unarmed teenager during a routine neighborhood watch patrol.

The death of Trayvon Martin – and the police decision not to arrest Zimmerman – has devastated Martin's parents, set off a nationwide debate, and prompted President Obama to speak out in unusually personal terms.

But a friend of Zimmerman says the Florida man is going through his own torment.

"He's not the man that I knew before the shooting," Joe Oliver tells PEOPLE in this week's cover story.
Credit: Landov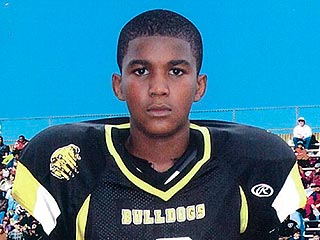 Originally posted 03/24/2012 08:30AM
In his quiet moments, Tracy Martin keeps replaying the night of Feb. 26, when his son Trayvon Martin died, allegedly at the hands of neighborhood watch captain George Zimmerman.

"I had gone out for dinner," says Tracy, "and when I got home, Trayvon wasn't there. I tried calling his cell phone several times, and it went straight to voicemail. I wasn't that worried, because he had been spending time with my 20-year-old nephew who was a responsible young man. There wasn't a panic that he wasn't at home. I figured that they had gone to the movies, because they had said they might. So I laid down, thinking they would show up later."
Credit: Olivier Douliery/Getty; Reuters/Landov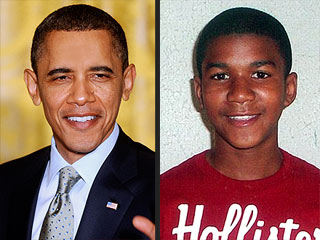 Originally posted 03/23/2012 01:05PM
President Barack Obama on Friday addressed the killing of Trayvon Martin, the 17-year-old who on Feb. 26 was shot dead in a gated community in Sanford, Fla., as he returned home from a 7-Eleven store with a packet of Skittles and bottle of iced tea.

"If I had a son, he'd look like Trayvon," Obama said during a press gathering in the Rose Garden, after he was asked about the incident that has sparked national debate.

The President prefaced his remarks by saying he had "to be careful about my statements to make sure that we're not impairing any investigation that's taking place right now."
Advertisement
The most buzzed about stars this minute!
Treat Yourself! 4 Preview Issues
Got a News Tip?
Send it to our People.com editors!