Latest Sightings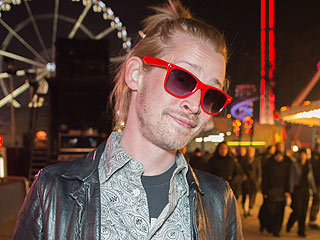 Sunglasses at night?

Macaulay Culkin showed off a playful (and colorful) look when he visited the opening night of the 50th Foire du Trone at Pelouse De Reuilly in Paris on Friday.

Wearing red sunglasses and a paisley patterned shirt with his long hair tied back, the 32-year-old actor couldn't hide his smile as he enjoyed the fair – which generally features over 350 attractions spanning across 25 acres.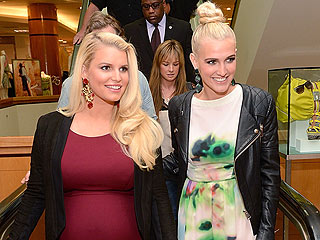 Sisterly love!

Jessica and Ashlee Simpson dined at BLT Steak at the Ritz-Carlton in Charlotte, N.C., over the weekend.

The sisters were in town to promote Jessica's fashion line at Charlotte's Southpark Mall with the help of her daughter, Maxwell.

Jessica, who is expecting her second child with fiancé Eric Johnson, this summer, wore a black tank and black pants with studded black heels. Both girls ordered the same dishes for dinner; a filet and a slice of peanut butter mousse cake for dessert.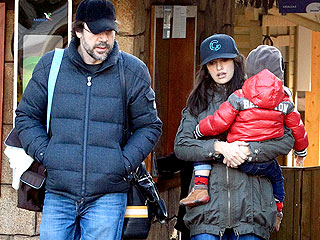 Even if your parents are Penélope Cruz and Javier Bardem, Mickey Mouse is still a pretty big deal.

Cruz and Bardem brought their 2-year-old son, Leo, to the Disney Live! Mickey's Music Festival at The Theater at Madison Square Garden on Thursday.

Leo was "over the moon" to meet Mickey Mouse backstage, an onlooker tells PEOPLE. "Their little boy was beyond excited that Mickey Mouse was actually standing right in front of him – and not on TV."

The proud parents – who are expecting their second child – took pictures of Leo hugging Mickey and "got a kick out of how excited he was to meet Mickey Mouse."
– K.C. Baker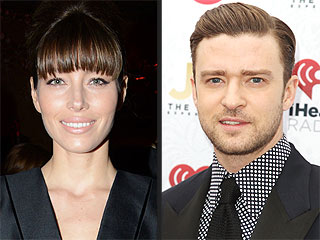 Justin Timberlake and Jessica Biel were both in Las Vegas over the weekend, but not for date night.

Timberlake made it a guys' evening out on Friday, kicking off the festivities at Yellowtail Japanese restaurant and lounge inside the Bellagio hotel.

Coming in around 10 p.m., the newlywed went incognito, casually dressed – and wearing a cap – to the point that no one in the restaurant seemed to recognize him. Seated in the main dining area, he did not appear to get any special treatment, though he seemed to be having a good time, munching on sashimi made by Chef Akira Back, and chatting and laughing with his pals. At one point, his hit song "Suit & Tie" came on.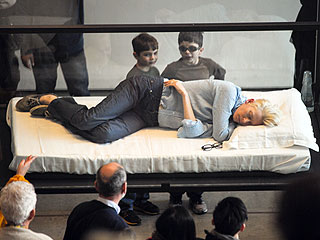 Tilda Swinton has got some very famous fans.

Sarah Jessica Parker – who turned 48 on March 25 – took in a little performance art on Monday, when she and her husband, Matthew Broderick, stopped by New York's Museum of Modern Art to check out Tilda Swinton's piece, "The Maybe."

In "The Maybe," a surprise performance piece, Swinton sleeps in a glass box in front of museum goers.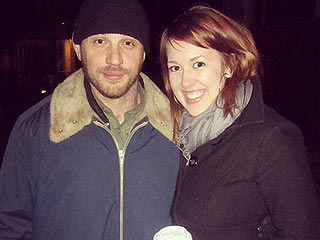 Tom Hardy may have played pure evil in The Dark Knight Rises but a recent encounter with fans proves he's a sweetheart in real life.

Brianna Jordan and her friends visited the set of Hardy's new crime drama Animal Rescue during filming in Brooklyn on Thursday.

While Jordan and her friends "grabbed some coffee to stay warm," they ended up watching some of the shoot and "were lucky enough to catch [Hardy] between sets and got some pictures," she tells PEOPLE.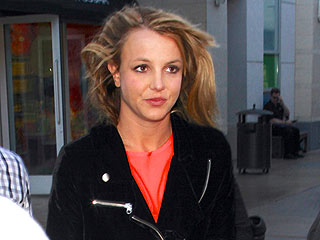 What happens in Vegas stays in Vegas, unless you're Britney Spears.

After a day of shopping on Saturday, the "Scream & Shout" singer dined at Meatball Spot at Town Square with manager Larry Rudolph and two other people – and was later joined by boyfriend David Lucado and six more friends.

Wearing an orange crop top and leopard print Christian Louboutin stilettos, Spears enjoyed classic meatball sliders with mozzarella cheese and homemade mac and cheese, created by Top Chef star Carla Pellegrino.

Spears and Lucado "seemed happy, sitting across from each other and chatting for most of the meal," an onlooker tells PEOPLE.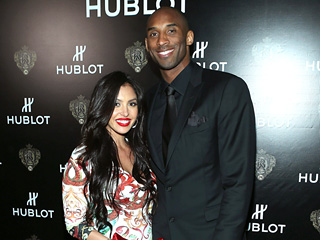 It only costs $25,000 to keep time like the Black Mamba.

Kobe Bryant was announced as the new ambassador of Swiss luxury watch brand, Hublot, at the London Hotel in West Hollywood Wednesday night, where the Lakers star's limited edition "King Power Black Mamba" timepiece was unveiled.

Still recovering from his ankle injury, the basketball champ kept score in a charity shoot-off with two children from After-School All Stars Los Angeles and raised $30,000 for the Bryant Family Foundation.

"When the little girl kept missing shots, Kobe lifted her up towards the basket so she could shoot the ball in," an onlooker tells PEOPLE. "He was super sweet with the kids, and kept giving them high fives and hugs."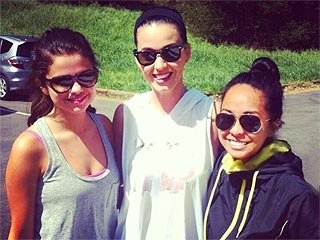 Katy Perry and Selena Gomez gave one of their biggest fans a double dose of excitement on what was shaping up to be a very normal Sunday afternoon last weekend.

Nikki Bumatay and her fiancé bumped into the songbirds while hiking at Fryman Canyon Park in Studio City, Calif.

"We were sitting in our car when this Maserati pulls up," Bumatay told PEOPLE. "I look back and see who gets out of the passenger door and it's Selena Gomez."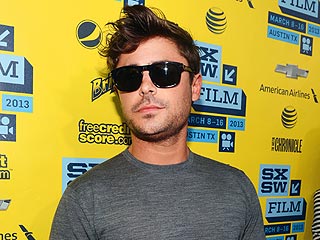 Always the ladies man, Zac Efron took his skills to Austin, where he was being "super flirty" at Perez Hilton's One Night in Austin event on Saturday night at SXSW, a source says.

"He was hitting on a girl and being super charming," the insider tells PEOPLE. "He took photos with some female fans, but asked them to do it on the down low because he didn't want to bring too much attention to himself."

Enjoying Strongbow cider, the actor, who arrived solo, appeared to be "having a good time and talking to people," the source says.

Efron was dressed very casual, in a grey beanie and grey and black, long-sleeved T-shirt.
– Dahvi Shira
Star Hot SpotsWhere Celebs Play
More Photos
Advertisement
Check in like a superstar!
Al Fresco Fun
Enjoy the outdoors at these star-loved spots
The most buzzed about stars this minute!