Latest Sightings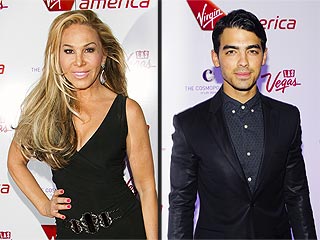 Joe Jonas and his lady are flying high.

The singer, along with girlfriend Blanda Eggenschwiler, joined Richard Branson at 35,000 feet on Monday to celebrate the launch of Virgin America's new route from Los Angeles to Las Vegas.

"They were very cute together," an onlooker says of the couple. "They sat next to each other all night, and he never left her side."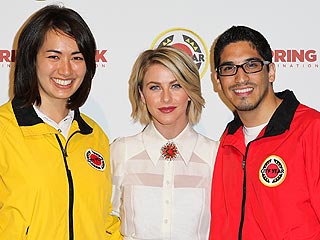 It was a girls' night out for newly single Julianne Hough who split from Ryan Seacrest in late March, at City Year Los Angeles's Third Annual Spring Break: Destination Education at Sony Studios in Culver City, Calif., on Saturday.

"It's all about fun," Hough told PEOPLE about enjoying an evening out with her gal pals. "There's no pressure."

The Safe Haven actress, who arrived with Gossip Girl's Jessica Szohr, admitted making real friends isn't always easy. "It's hard to find good girls," says Hough. "When you find them you have to stick together."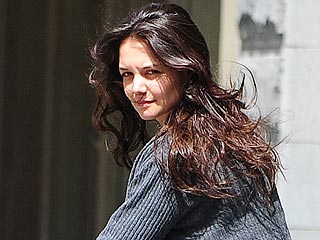 It was a day of pampering for Katie Holmes and daughter Suri Cruise on Saturday.

Just two days after turning 7, Suri indulged in an afternoon of manicures and pedicures at Tribeca's i-Plaza Nail & Spa in New York City.

Nestled in between Holmes and Holmes's mother, Kathleen, Suri played on her iPad as the trio got pedicures. Meanwhile, Holmes and her mother were texting and reading on their phones.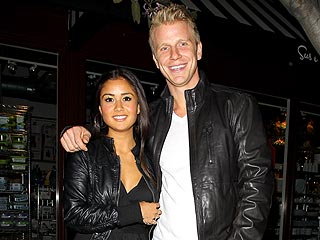 After taping Dancing with the Stars on Monday, Sean Lowe and his fiancé Catherine Giudici hung out at The Sayers Club in Hollywood.

Arriving around 11:30 p.m., Lowe wore a black leather jacket over a white shirt, while Giudici opted for a little black dress. Although Lowe's DWTS partner Peta Murgatroyd was also in attendance, the couple didn't spend much time with her.

As the night continued, Lowe and Giudici were "very affectionate with each other," an onlooker tells PEOPLE. "At one point around midnight, Sean rubbed Catherine's neck. Later, Catherine grabbed Sean's face and gave him a peck on the lips."
Entertainment
Los Angeles, CA
to my to do list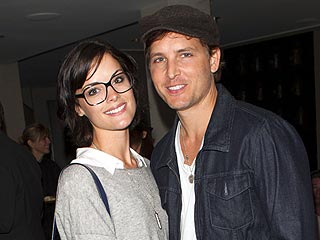 Peter Facinelli and girlfriend Jaimie Alexander keep each other close – and their pets even closer.

The couple attended the Onyx & Breezy Foundation's Saving Tails event in Los Angeles at the private estate of James Costa on Saturday.

"Peter and Jamie walked in holding hands," an onlooker tells PEOPLE. "They were holding hands and kissed. They seemed so comfortable on the red carpet."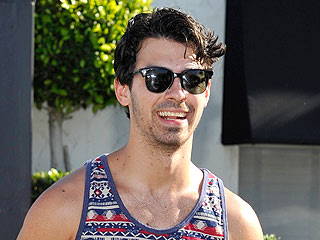 Please don't stop the music!

Coachella, the two-weekend long music festival in Indio, Calif., started off on a high note when it hosted a number of famous fans over the weekend – including Robert Pattinson, Kristen Stewart, Katy Perry, Julianne Hough and more.

But just because the first weekend of the two-part concert in the desert has come to an end doesn't mean the celebrity guests were ready to stop partying.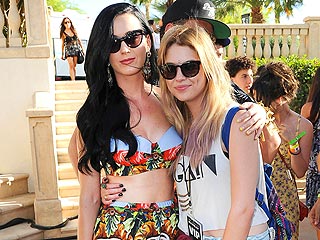 Nightlife
West Hollywood, CA
to my to do list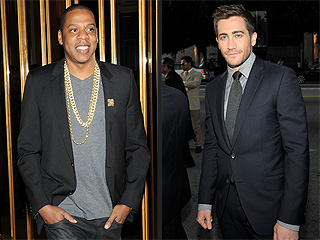 Who even knew they were friends?

Surprise besties Jake Gyllenhaal and Jay-Z kicked back at the rapper's 40/40 Club in New York City Monday night, watching the NCAA championship basketball game in the Owner's Lounge.

The two, joined by Swizz Beatz and Timbaland, exchanged a big hug when they met up, then spent the evening snacking on the club's signature wings and sipping D'Usse cognac.

"No one was clearly rooting for one team over the other," a source tells PEOPLE, but "the group could be heard cheering excitingly throughout the entire game."

After Louisville beat Michigan, 82-76, the men called it a night, leaving the club one by one.
– Carlos Greer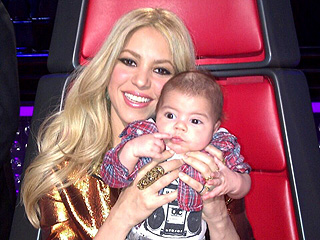 We have a winner!

Shakira melted the hearts of The Voice audience members at the show's battle round taping on Tuesday evening in Burbank, Calif., when she showed off her new son, Milan, born in January.

While on a break between contestant performances, the singer beamed when she was handed her baby boy. Holding her son up so the cheering audience could see him, Shakira then sat back down in her red chair, cradling her babe while their picture was taken.

The show's host, Carson Daly (also a dad), went right over and starting 'oohing' and 'ahhing' at Shakira's little guy, while coaches Blake Shelton and Adam Levine took quick peeks before returning to their seats.

Moving Milan to the beat of fellow mentor Usher's "OMG," Shakira "was nothing short of a proud and doting mom," an onlooker tells PEOPLE. But just before the break, the 2½-month-old started to fuss – loud enough that his little cries echoed through the whole studio. After the crowd let out a cute 'aww,' Shakira handed her baby off to be taken backstage – but not before puffing out her bottom lip in protest. – Jessica Herndon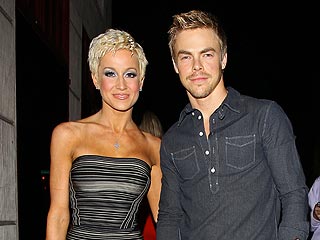 They're pals even off the parquet!

After performing together on Dancing with the Stars this week, Kellie Pickler and pro Derek Hough enjoyed a night out with fellow DWTS pals (and Picker's husband Kyle Jacobs) at the Sayers Club in L.A.

The country star, in skinny black pants and a black sweater, spent most of her time with her hubby and a brunette friend – but then she was front and center as Mark Ballas took the stage (at 12:35 a.m.) for a seven-song concert. Pickler was spotted cheering and clapping along to the music, though by the fourth song or so, she seemed to be a bit tired and headed over to the tables where her dance partner Hough was watching the show.

Pickler caught the rest of the show at the table, sipping water from a bottle, before heading out with her hubby.
Entertainment
Los Angeles, CA
to my to do list
Star Hot SpotsWhere Celebs Play
More Photos
Advertisement
Check in like a superstar!
A-List Shopping
Get a star-worthy wardrobe at these spots
The most buzzed about stars this minute!