Blake Lively: Latest Sightings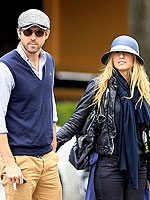 She's practically one of the family!

Blake Lively enjoyed a big family meal with boyfriend Ryan Reynolds over the weekend in his hometown of Vancouver.

On Friday night, the two, along with Reynolds's mother, headed to Grouse Mountain, a popular tourist destination and ski slope that boasts incredible views from more than 4,000 feet above the city.

Initially, they had a reservation in the more formal, fine dining restaurant atop the mountain, The Observatory, but the actor requested that they take their meal in the more casual Altitudes Bistro.

The trio took a seat near the fireplace at a table for seven, and, an hour later, were joined by more of Reynolds's family. They all hugged – then enjoyed a tray of complimentary appetizers sent by the chef.

"It was a really nice family reunion," a source at the restaurant tells us, "and they spent several hours catching up on the latest news and sharing lots of laughs with each other."

Blake and Ryan also requested a coloring book so they could play Tic-Tac-Toe.

The next day, the couple, who have recently been spending time at a country house Lively bought in Bedford, N.Y., were spotted having breakfast at Sophie's Cosmic Café in the trendy Kitsilano neighborhood.
– Christine Kilpatrick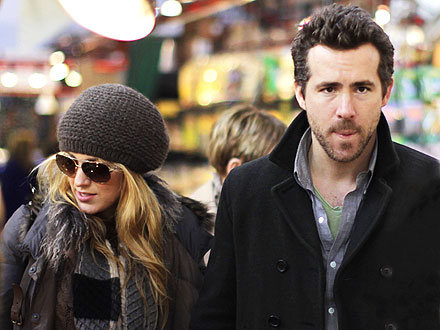 Is she meeting his family for the holidays?

Blake Lively was in Vancouver with her beau Ryan Reynolds, whose parents and brothers live in the area. During their Canadian visit, the two were spotted at the Original Cupcake Shop, where they picked up a small cake and several cupcakes. "They seemed like a really sweet couple," an employee tells us.

The two, who have been spotted getting cozy in New York and in Boston, also stepped out for breakfast at Benny's Bagels, followed by a shopping trip along West Fourth Avenue. The Gossip Girl star scoped out the clothes at Gravity Pope, and she would ask Reynolds's opinions about her wardrobe choices.

Says an in-store stylist: "[They were] super nice to work with." "You can just tell they were together and very happy." – Christine Kilpatrick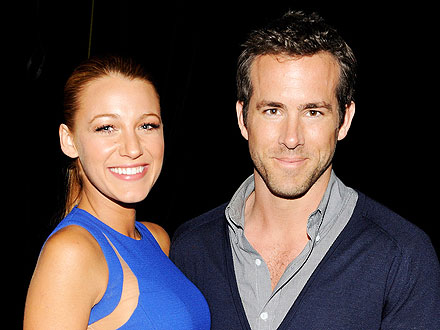 It's holiday time in the city, and Blake Lively and Ryan Reynolds are making the most of it – criss-crossing Manhattan on Saturday for a double-date breakfast on the Lower East Side and coffee in the West Village.

The couple, who've been heating up as the temperatures drop, joined Lively's sister Robin and her husband for breakfast at one of Blake's favorite restaurants in the city, the Stanton Social.

The couple shared a breakfast of doughnuts, tacos de huevos, bacon-egg-and-cheese biscuits, pierogies and muffins. They were very cuddly, giggling and leaning on each other in the booth.

In addition, the new couple hit up coffee shop Mojo on Charles Street in the West Village. They were touchy-feely, with Reynolds, 35, dressed in checked slacks, Chucks and a henley layered under a sweater, and Lively, 24, wearing a curve-hugging charcoal shift, netted tights and boots. Lively chatted with patrons as she waited for her coffee, even introducing herself to one. The Gossip Girl star also seemed taken with a piece of art that looked like a collage of gumballs, snapping a pic on her iPhone.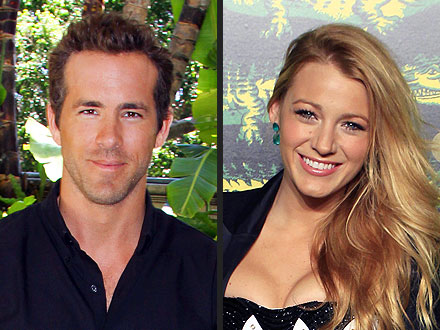 Ryan Reynolds and Blake Lively's romance continues. The couple had a quiet dinner for two at L'Espalier, a French-inspired restaurant in Boston's fashionable Back Bay neighborhood on Saturday night. "They started with cavier and oysters on the half shell, went on to clam chowder and beet salad. For entrees – a lobster and a halibut dish. And for dessert – a soufflé," a source tells PEOPLE. "They sat alone ... at a table by a window overlooking Boylston Street."
– Anne Driscoll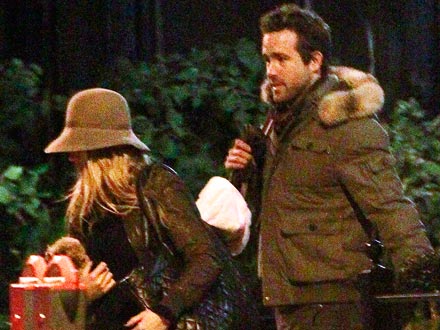 Happy birthday to Ryan Reynolds!

The actor, who turns 35 on Sunday, is celebrating this weekend with someone special: Blake Lively.

The Green Lantern costars – and their dogs – were spotted Saturday morning outside an apartment in Boston, where he's filming the action film, R.I.P.D.

And this is no casual birthday meet-up. "They are very much a couple," a source tells PEOPLE. "They're really happy together."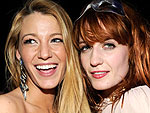 Blake Lively managed to fly under the radar – not even getting photographed – during a private, four-song concert by pal Florence Welch and her band, Florence + the Machine. Lively and the musician were attached at the hip after the Belvedere-sponsored performance at the Boom Boom Room atop New York's Standard Hotel, sharing drinks (think: martinis!) and lots of laughter. Also at the bash: Kanye West and Emma Roberts, who was surrounded by girlfriends. – Jessica Wedemeyer


Hotels & Travel
New York, NY
to my to do list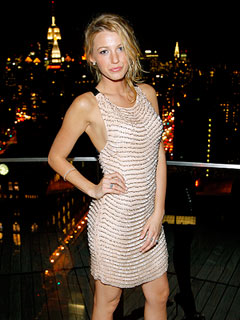 Newly single Blake Lively is back in the Big Apple – and getting into the Halloween spirit a little early. The actress stopped by the Renaissance Hotel and Madame Tussauds N.Y. "Dare to Check In" hotel suite, which is available to rent out over Halloween weekend for $5,000! During her visit, Lively got her Tarot cards read, drank a martini and relished the fake blood splattered all over the bathroom. "She was the happiest I have seen her," a source tells us, "and you couldn't tell she had just gone through a breakup." – Jennifer Garcia and Carlos Greer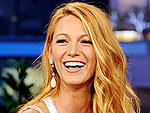 Blake Lively enjoyed a low-key dinner on the patio of Katsuya by Starck Laguna Beach with her mother and father. The trio sampled a bit of everything, including rock shrimp tempura (a signature dish at the restaurant), crispy rice with spicy tuna, miso cod and some green tea and mango mocha for dessert. And everyone drank iced green tea – no alcohol!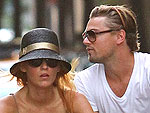 Leonardo DiCaprio and Blake Lively worked up an appetite shopping at Fred Segal in Santa Monica. The 23-year-old Gossip Girl actress wore a blue dress that matched his blue shirt, and both were hiding under their hats as they stopped by Umami Burger to pick up some food.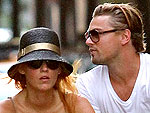 Blake Lively enjoyed some time away from Gossip Girl and the Upper East Side for a burger date with beau Leonardo DiCaprio in L.A. The couple tried to stay under the radar at Umami Burger in Los Feliz, Calif., as they quietly ate. "Blake looked very happy and kept smiling," an onlooker tells us. DiCaprio appeared to enjoy himself, too. Says the onlooker: "He gently grabbed her hand at one point and he seemed very into Blake."
Star Hot SpotsWhere Celebs Play
More Photos
Advertisement
Check in like a superstar!
A-List Shopping
Get a star-worthy wardrobe at these spots
The most buzzed about stars this minute!