Cameron Diaz: Latest Sightings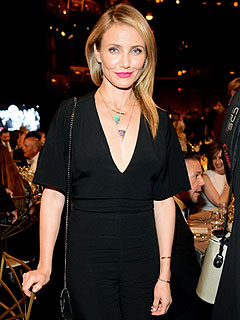 A night out with pals never goes without a little relationship talk.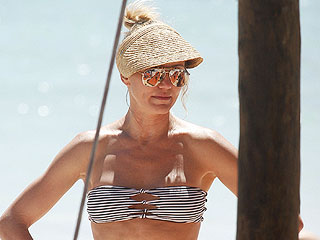 What's more relaxing for a couple of new moms than a few days on the beach?

Reese Witherspoon, 36, and Drew Barrymore, 38, left babies Tennessee and Olive, both 5 months, at home, and joined pal Cameron Diaz, 40, and five other friends for fitness retreat Bikini Boot Camp at the Amansala Resort in Tulum earlier this month.

"It was a girls trip," says a fellow guest. "They all seemed like great friends who were there to relax and have a good time."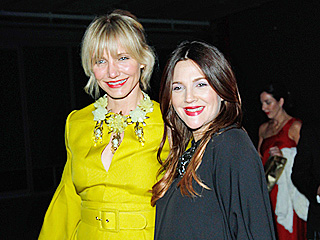 Who wouldn't love to be invited on this double date?

Longtime friends Drew Barrymore and Cameron Diaz hit up Crown restaurant on Manhattan's Upper East Side Tuesday night, escorted by Barrymore's husband Will Kopelman and Diaz's mystery date, a dark-haired man dressed in a suit.

Barrymore – looking radiant, according to an onlooker – was raving about her baby, 3-month-old daughter Olive, and the group appeared to be having a great time.

When it came time to chow down, the foursome shared a dinner of beet salad, pasta, scallops and steak.
– Kristin Boehm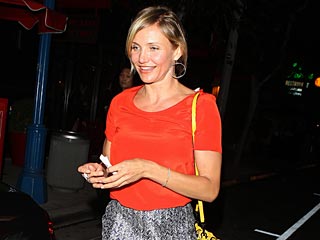 Cameron Diaz had a dinner date Wednesday night – but it wasn't romantic at all.

The actress stopped into West Hollywood's Mercato di Vetro with Kevin Huvane, managing partner of the Creative Artists Agency, for what a source describes as a "serious business dinner" filled with "heavy dialogue."

But it wasn't all so staid; as they talked, Diaz and Huvane shared a number of Italian small plates, including crostini, branzino, buratta and roasted grapes salad and pasta vongole. And though Diaz didn't imbibe in any cocktails, sipping mint tea instead, she did make room for the restaurant's sweet bombolini dessert.
– Jennifer Garcia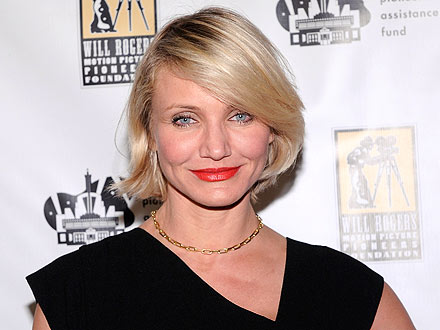 Cameron Diaz wasn't about to let a stormy day in New York City ruin her fun.

The What to Expect When You're Expecting star braved the rain on Wednesday when she headed to Chelsea Market for the Blackberry PlayBook launch, hosted by Voli light vodka.

Diaz, who popped in with an unidentifiable male and his two kids, "took her shirt off at one point to wring out her drenched top," an onlooker tells PEOPLE. "For a minute, she was only wearing a sports bra."

The actress, who put her top back on once it was drier, "stayed for a little bit and sipped on a vodka drink," the source says. "Whomever the male was seemed quite close to her."
– Dahvi Shira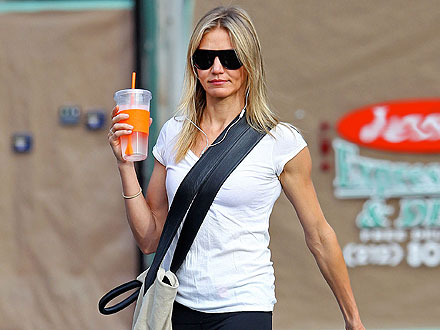 A week after helping BFF Drew Barrymore celebrate her wedding with Will Kopelman, Cameron Diaz was spotted out with some different friends – for a much more low-key affair.

Making her way to the Los Angeles County Museum of Art (LACMA) on Friday, Diaz and her group popped into their eatery, Ray's and Stark Bar.

"Cameron was with a few other women and a young boy," an onlooker tells PEOPLE of Diaz's trip to the Mediterranean-inspired restaurant, where she and her guests dug into salads. The onlooker adds, "She was very friendly" during her visit.
– Dahvi Shira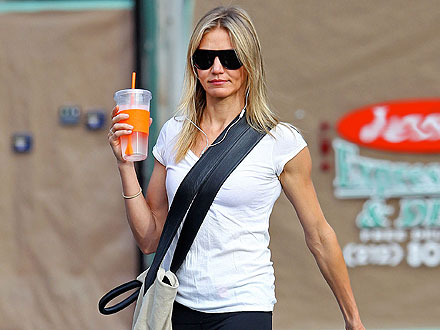 Fitness buff Cameron Diaz skipped music or headphones, opting to chat with a male friend while burning calories on the elliptical machine at Equinox West Hollywood. The actress, sporting a cropped new do, sipped water and a Body Factory shake as she worked out. While other gym-goers occasionally checked out the actress, she was able to work out in peace. Says an onlooker: "She seemed really happy and in good spirits."
Fitness & Outdoors
New York, NY
to my to do list
Advertisement
Check in like a superstar!
Shop like a Star
The most buzzed about stars this minute!