Emma Stone: Latest Sightings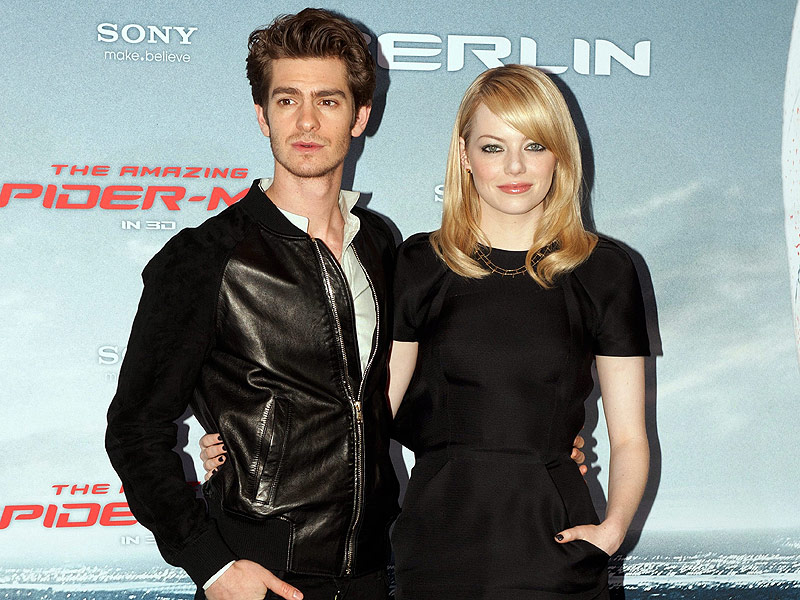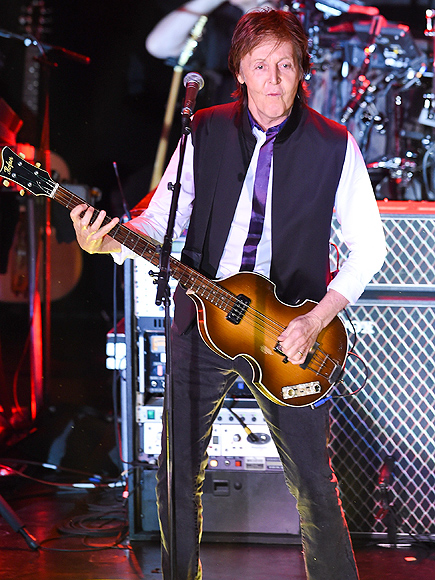 He's set to perform at the Saturday Night Live 40th anniversary show Sunday, but the night before, Paul McCartney surprised fans and A-listers alike with a secret show.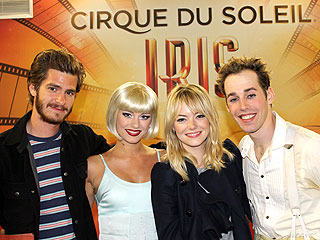 The Amazing Spider-Man meets Cirque du Soleil!

Emma Stone and Andrew Garfield spent Tuesday evening at IRIS, A Journey Through the World of Cinema by Cirque du Soleil at the Dolby Theatre in Hollywood.

Joined by Andrew Armstrong, the stunt coordinator for The Amazing Spider-Man, the couple walked into the theater with Garfield's arm draped around Stone.

"It was their first visit and as they entered, Emma said 'Ooohhh!' once she saw the stage," an onlooker tells PEOPLE.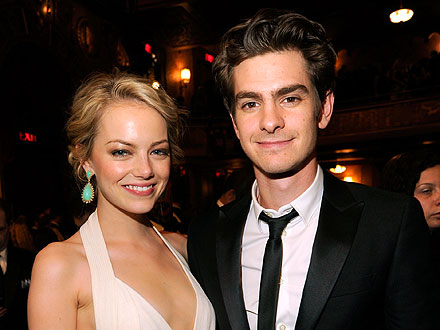 Love was in the air for Emma Stone and Andrew Garfield on Thursday night.

The Amazing Spider-Man costars made their off-camera adoration known when they dined with about 10 people at Ninethirty at the W Los Angeles-Westwood.

"The two held hands the entire time," an onlooker tells PEOPLE. "Emma sipped ginger ale and snuggled next to her man. They seemed so in love and happy."

As for the menu, "he ordered food and she didn't," the source says, adding that "he fed a couple of bites into her mouth."
– Dahvi Shira
Hotels & Travel
Los Angeles, CA, California, USA
to my to do list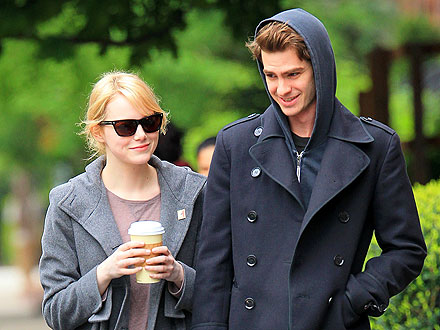 A fan of Fresh skincare, Emma Stone recently brought beau Andrew Garfield into an N.Y.C. location to try the beauty line's Sugar Lip Treatment to help with his chapped lips.

"They were holding hands and were very affectionate," an onlooker tells PEOPLE. "They were very nice to the sales team. Emma was enthusiastic, bubbly and excited to help with Andrew's dry lips."

Stone's pitch must have been convincing, because the pair purchased the treatment with SPF 15 before they walked out of the store.
– Jennifer Cress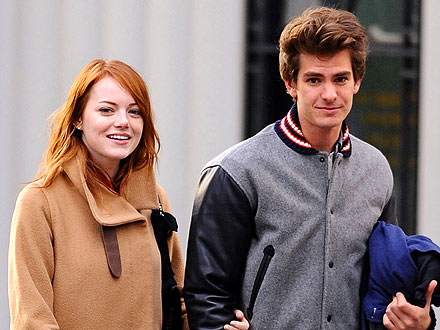 Looks like they're having a sweet holiday season! Emma Stone and beau Andrew Garfield got affectionate with each other while shopping at Eleni's in New York's Chelsea Market. The Amazing Spider-Man stars purchased the Chilly Chocolate Chip tin – which includes chocolate chip cookies as well as sugar cookies cut into snowflakes and snowmen. And an onlooker tells us, "She was rubbing his back while ordering." The new couple, who entered the store holding hands, kept up the "cute couply stuff" during their visit.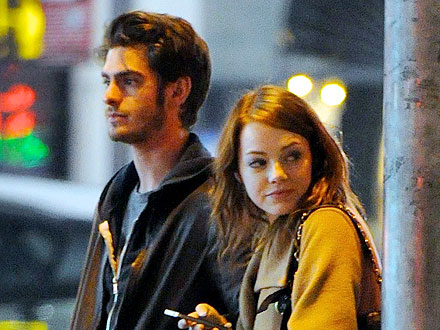 The Amazing Spider-Man costars – and rumored real-life couple – Emma Stone and Andrew Garfield sure seemed cozy during an early evening movie and coffee outing in L.A. The duo stopped by L.A.'s Laemmle Sunset 5 Theater, where they caught the documentary Being Elmo: A Puppeteer's Journey. The two were also spotted at a Starbucks, just downstairs from the theater. Stone ordered a regular coffee, and the two cuddled a bit while they waited in line, an onlooker tells us, noting that Garfield had his hands partially around Stone's waist. Says the onlooker: "They were really cute." – Marisa Laudadio and Jessica Wedemeyer
Check in like a superstar!
Shop like a Star
The most buzzed about stars this minute!