Emma Stone: Latest Sightings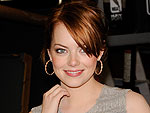 Emma Stone went virtually unnoticed after sneaking onto the patio of West Hollywood's Chateau Marmont, where she joined a group of five unidentified friends at a table outside. But Stone was definitely in high spirits, laughing and swapping stories over a glass of wine. The conversation kept up for hours – with Stone occasionally getting up to greet (and hug) other pals elsewhere on the patio – before she retrieved her car from the valet just before midnight. – Jennifer Garcia


Hotels & Travel
Hollywood, CA
to my to do list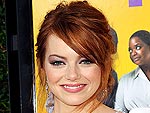 With a day off in Paris before heading up to the Deauville Film Festival, The Help'sEmma Stone enjoyed a little time off – plus some French cuisine. Specifically, the actress had a steak lunch – solo – at Relais de l'Entrecôte. Meanwhile, her costar Jessica Chastain was window-shopping at boutiques around the Place Vendôme.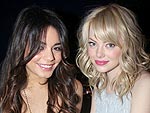 Vanessa Hudgens and an especially "bubbly" Emma Stone made a friendly connection at Condé Nast Traveler's Hot List Party at the Soho House in West Hollywood, a party guest says. The Spider-Man actress skipped the food, but she did enjoy a Bombay Sapphire gin cocktail and also was introduced to Brooklyn Decker earlier in the evening. An onlooker says Stone was definitely the "it girl" of the party, while Hudgens was more low-key, and did not stick around for too long.
Hotels & Travel
New York, NY
to my to do list
Check in like a superstar!
Shop like a Star
The most buzzed about stars this minute!