Eva Longoria: Latest Sightings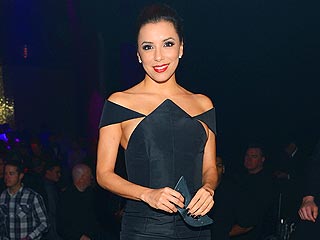 Eva Longoria already knows what she'll be doing on Valentine's Day.

The actress visited the new restaurant and nightclub, She by Morton's, in Las Vegas – in which she is a part owner – on Saturday night, and revealed what's on her agenda for the heartfelt holiday.

"Eva said she would be spending Valentine's Day with her girlfriends – like she always does," a source tells PEOPLE. But that's not the only thing on her agenda. The former Desperate Housewives star also said she's also made plans for her March birthday.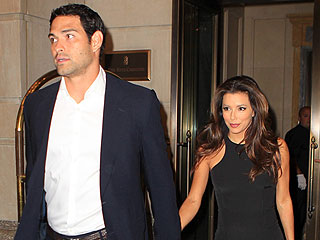 Say cheese!

Eva Longoria and Mark Sanchez stepped out on Thursday night for dinner at the Cheesecake Factory in Bridgewater, N.J.

"They were pretty low key," an onlooker tells PEOPLE.

Both dressed casually in jeans, the couple, who were recently spotted holding hands in New York City, enjoyed a quiet meal.

The former Desperate Housewives star co-hosted the ALMA Awards on Saturday.
– Jennifer Garcia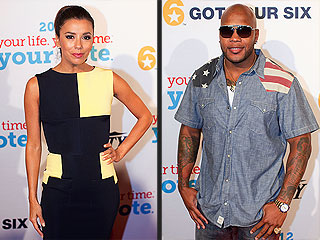 Talk about a political party!

Eva Longoria mixed and mingled with Democratic National Convention attendees at a Got Your 6 event in Charlotte, N.C., on Wednesday night.

The Desperate Housewives star posed for photos on the red carpet, sharing her political views with the press. She also spoke about the importance of supporting Got Your 6, which aims to bridge the gap between military personnel and citizens by aiding in the reintegration of returning veterans into society.

During the event, Flo Rida performed all of his hits, including "Whistle", for the crowd of celebrities, delegates and democratic supporters.

Longoria teased the rapper-singer about his patriotic attire and joked about borrowing his American flag scarf for her speech on Thursday.
– Melody Chiu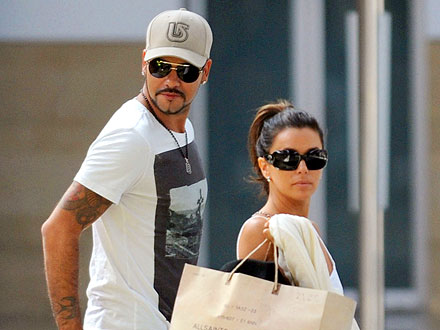 On and off since their initial split in March, Eva Longoria and Eduardo Cruz recently stopped by Zuma Miami, where they met up for a brief lunch.

But the rocky pair seemed anything but lovey-dovey during the outing.

"They had little to no interaction at all with each other," an onlooker tells PEOPLE. "The lunch was far from romantic."

But still, they managed to share their dishes, which included yellowtail sashimi, a spicy yellowtail roll, shiitake mushroom and sea bass sashimi.

Her relationship with Cruz aside, the source says Longoria, who kept her sunglasses on the whole time, was "very cordial to the staff."
– Dahvi Shira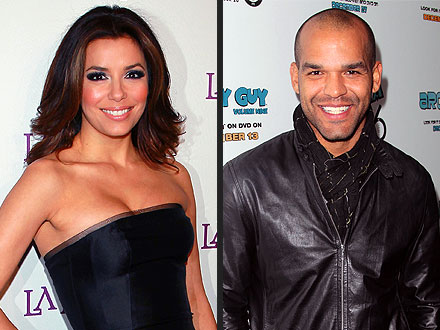 Looks like the single life isn't keeping Eva Longoria down!

The Desperate Housewives actress was spotted enjoying a friendly dinner with longtime pal Amaury Nolasco at Bagatelle in L.A. The two shared cocktails after enjoying an intimate dinner at STK together.

Their drink of choice? The Girl from Lima cocktail, made from jalapeño-infused pisco, passion fruit puree, fresh lemon juice and a splash of soda water.

Later, the two ran into J.C. Chasez, who was at the restaurant dining with friends Matthew Morrison, Brody Jenner and Longoria's former castmate Shawn Pyfrom.

When it was time to head out, Nolasco loaned Longoria money so she could tip the valet, according to a source.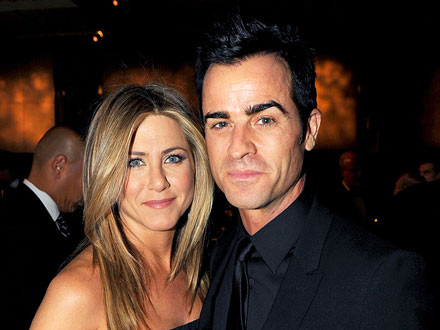 Jennifer Aniston was in a bright, sunny mood while hanging out with boyfriend Justin Theroux at West Hollywood's Chateau Marmont, an onlooker tells us. The couple seemed "content and present with each other" even as they were hanging out with a big group of people in the back area of the hotel's patio.

Aniston was bundled up for the weather, sporting a black wool peacoat and black pants, while her actor beau was in a leather jacket and gray T-shirt.

Theroux also greeted fellow revelers on the patio, sharing a hug with fellow guests like Zac Efron, who was there to hang with some guy friends. But when it was time to go, he only had eyes for Aniston, and the two giggled together as they left. Says the observer: "She and Justin were beaming and seemed enamored of each other."

Also at the Chateau that night: Eva Longoria, who was celebrating her 37th birthday with friends; and an energetic Lindsay Lohan who arrived at the hotel after midnight with one guy and a blonde female friend.
Hotels & Travel
Hollywood, CA
to my to do list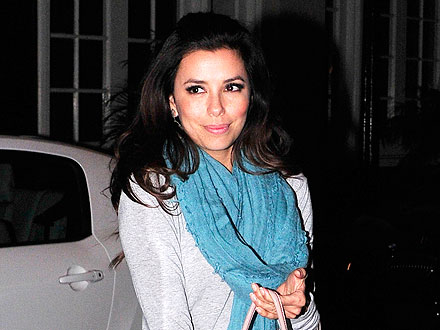 Eva Longoria may have just split from boyfriend Eduardo Cruz, but that didn't keep her from enjoying a night with pals who came out to honor the Desperate Housewives starlet as she turned 37.

"She had a little celebratory birthday dinner," a source tells PEOPLE of Longoria's intimate, seven-person event Tuesday evening at Cut restaurant in Beverly Hills, that included BFF Mario Lopez and his fiancée Courtney Mazza, along with Kevin Connolly. "She had a great time and was really enjoying herself."

The next night, she made her way to West Hollywood hotspot Chateau Marmont, where she hung out on the patio and "looked stunning and picture-perfect" in a white fitted blazer, tall beige strappy heels and black skinny pants, according to an onlooker. "She appeared to be in an upbeat, cheery mood."

As for the breakup, the Longoria insider says she is "doing okay."
Hotels & Travel
Hollywood, CA
to my to do list
Check in like a superstar!
Shop like a Star
The most buzzed about stars this minute!