Eva Longoria: Latest Sightings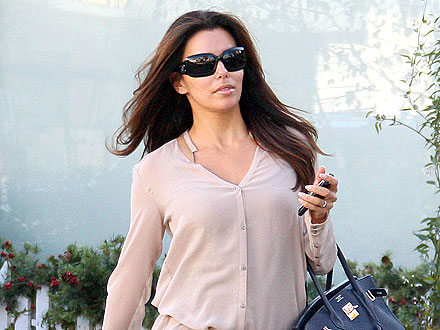 Eva Longoria enjoyed an afternoon of girl talk and Italian food at Ago in West Hollywood. The actress had lunch with a girlfriend, taking a small table on the covered patio where the two chatted over plates of pasta. "They were absolutely engrossed in their conversation," an onlooker says. "They spent most of the lunch laughing with each other." – Reagan Alexander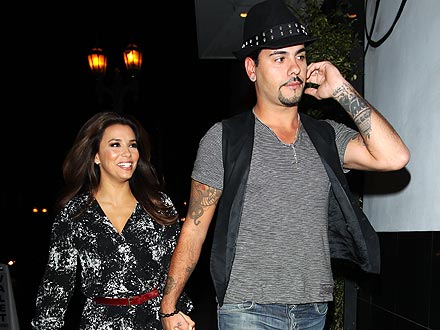 Eva Longoria and beau Eduardo Cruz grabbed a prime seat – front row! – for the burlesque festivities at Beacher's Madhouse inside the Hollywood Roosevelt Hotel. The couple sipped cocktails at the show and snuggled together as they chatted with friends and took in the performance. But they also got close to the action: At one point, drag queen Vicky Vox jumped into the crowd, took Eduardo's face in her hands and rubbed it into her chest while Eva laughed hysterically.
– Jennifer Garcia
Entertainment
Los Angeles, CA
to my to do list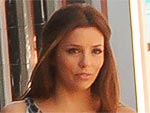 Also in Sin City: Eva Longoria and boyfriend Eduardo Cruz visited Marquee after dining together at Buca di Beppo. The couple was joined by friends at the club, and enjoyed a set by DJ Markus Schulz from their VIP table.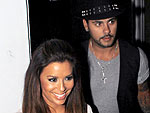 Romantic! Eva Longoria and boyfriend Eduardo Cruz sat under the stars for a leisurely dinner with friends. The couple and their pals were dining on the terrace at Farm Restaurant at Napa Valley's Carneros Inn.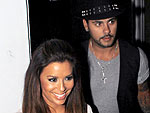 Eva Longoria and beau Eduardo Cruz dined with friends at West Hollywood's Chateau Marmont, and they were very affectionate. "She touched his face while introducing him to someone," says an onlooker. Cruz smiled as Longoria would feed him occasionally during the meal, and when she rose from the table at one point, he helped her out of her seat. Nearby, John Krasinski and Emily Blunt shared dessert and held hands across their table. They also sang along with Mischa Barton, who toasted a friend's birthday. Also there: Wilfred actress Fiona Gubelmann.
Hotels & Travel
Hollywood, CA
to my to do list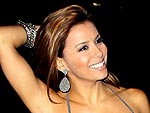 Eva Longoria had a full security detail in tow as she lunched at Blue Fin inside the W Hotel in New York's Times Square. The actress ate with a group and shared sushi, fries and onion rings with a female guest.
Hotels & Travel
Los Angeles, CA, California, USA
to my to do list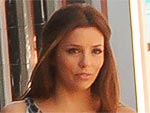 Javier Bardem and wife Penélope Cruz took a night off from their new baby, joining Eva Longoria and beau Eduardo Cruz for dinner at The Penthouse in the ME Madrid Hotel. The couples got cozy, snacking on mini-burgers and croquettes and sipping mojitos until the early hours of the morning.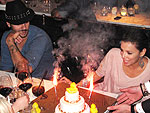 Eva Longoria enjoyed yet another 36th birthday celebration with beau Eduardo Cruz – this time at Sugar Factory Brasserie in Las Vegas. The birthday gal, who was also joined by two other friends, looked radiant in her casual pink top, and sipped red wine with her meal, leaning into Cruz affectionately. The romantic meal took place one night after Longoria threw a bash at Eve Nightclub further down the Strip.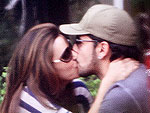 Eva Longoria and rumored beau Eduardo Cruz stopped into Koi Los Angeles for a flourless molten chocolate volcano cake. But the hottest thing at the table was Cruz's obvious affection for the Desperate Housewives star. He couldn't keep his eyes off her, and the two got cozy as they enjoyed their chocolate treat on the back patio.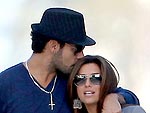 Eva Longoria enjoyed a little afternoon make-out session with new beau Eduardo Cruz Monday during a late lunch at the Chateau Marmont. The two sat on the patio, where they sipped iced tea between smooches. "They were kissing for a long time," an onlooker tells PEOPLE. "They didn't care that other people were watching them. Eva looked very happy and in love."
Hotels & Travel
Hollywood, CA
to my to do list
Check in like a superstar!
Shop like a Star
The most buzzed about stars this minute!