Eva Longoria: Latest Sightings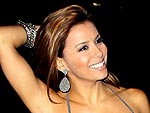 Will 2011 mean smooth sailing for Eva Longoria? The Desperate Housewives star celebrated the New Year with friends on a pal's yacht off the coast of Miami Beach. The group sailed around the city's Biscayne Bay during their fun-filled night, and "Eva looked beautiful and seemed in good spirits," a source tells PEOPLE.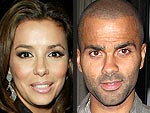 They may have lunched together recently, but Eva Longoria and Tony Parker seem to be spending the holidays apart. Recently, Longoria enjoyed a meal with her Desperate Housewives costar Marcia Cross. The ladies lunched at Café Montana in Santa Monica, and were huddled in a corner. According to an onlooker, Cross was listening as her friend did most of the talking. Meanwhile, in San Antonio, Longoria's estranged hubby was shopping solo at a local mall, though he did stop to take pictures with fans.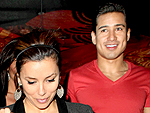 It's a double date! Tony Parker and wife Eva Longoria Parker enjoyed a quiet meal with pal Mario Lopez and his pregnant girlfriend Courtney Mazza at Sam Nazarian's Katsuya Hollywood. The four were originally seated in the private Dragon Room, but moved because they wanted a quieter spot. The group skipped alcohol – but sipped green tea with their dinner.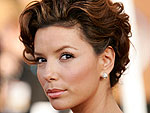 Eva Longoria Parker, celebrating at BOA Steakhouse in West Hollywood after being named Philanthropist of the Year by the Hollywood Reporter. The actress held court on the patio, chatting with guests like pal Mario Lopez, Sheryl Crow and Kate Beckinsale. The party also moved into the Club Room, where guests enjoyed goat cheese baklava and sliders.
Dining
West Hollywood, CA
to my to do list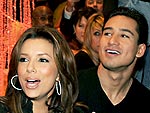 Eva Longoria Parker, stepping out for sushi with pal Mario Lopez at Koi Las Vegas. In Sin City to celebrate hairstylist pal Ken Paves's latest salon, the two squeezed in a quick meal in the restaurant's Fountain Dining Room. The Desperate Housewives star ordered extra-spicy tuna with crispy rice, along with yellowtail sashimi, among other dishes. On the way out, they stopped by the bar to check out a basketball game on television.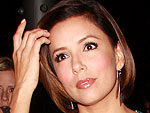 Eva Longoria Parker, sharing an early dinner with female friends at Katsuya Hollywood. The group kept things light and healthy, ordering some of the restaurant's signature dishes, including edamame, crispy rice, albacore with onions and yellowtail with jalapeno. "She was having a fun but quiet dinner," a fellow diner tells us. "She was talking and sat there drinking tea."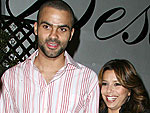 His team may have lost, but Tony Parker still made time for a post-game outing with wife Eva Longoria Parker. The cheery twosome headed to the Desperate Housewives star's restaurant, Beso, in West Hollywood following the San Antonio Spurs' loss to the Los Angeles Lakers.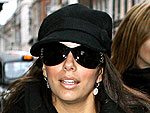 Eva Longoria, returning to her hotel after enjoying a spot of shopping in London. The Desperate Housewivesstar is currently in the U.K. to promote (and premiere) her new movie, Over Her Dead Body.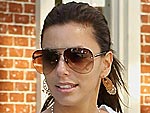 Eva Longoria, checking out after a visit to Batia & Aleeza Beauty and Hair Salon in Beverly Hills. The Desperate Housewives star has been back at work, filming season 4 of the hit ABC show, which premieres on Sept. 30.
Check in like a superstar!
Shop like a Star
The most buzzed about stars this minute!